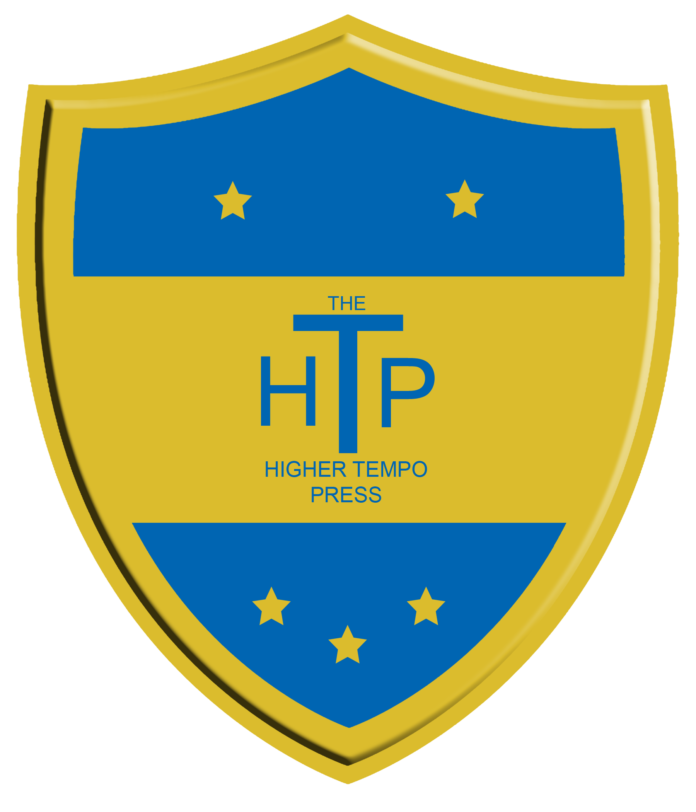 If this your first time reading this series, you might want to click here and get the back story!
I've been fortunate enough to have a fair bit of playing time in the last three days, so have accelerated through the 2019 season with Urawa Red Diamonds.  What a season it has been.  I am looking forward to walking you through some of the highlights.
I think what I will give you in this update is:
Brief review of competition performance
Overview of key performers
Aims for 2020 including my new role with Japan
Transfer targets, if any
That sounds like a barrel of laughs, right?
Those of you that have been with me a while will recall my aims for the 2019 season.
Win the J-League
Win a domestic cup
Qualify from the group in the ACL
You will also know that we did indeed qualify from the ACL group, courtesy of smashing Guangzhou 5-1 at home in what was, up until that point, my finest moment as Urawa manager.
I'll start the round up with the ACL as it was the big fish for me.  Having knocked out FC Tokyo in the 2nd Round we found ourselves off to Korea to play Suwon.  I say we found ourselves off to, we were away in the second leg and were travelling 4-0 to the good following a dominant home display.  The 1-1 draw away was comfortable and we were into the Semi Finals.  China was the destination and the new real life home of Papis Cisse, Shanghai.  They beat us up 3-1 and although an away goal was a glimmer of hope I believed that the journey was over.  That said, when we raced into a 3-0 lead at home after half an hour I was of the opinion that it was very much on again!  They scored from the spot before Nabeta volleyed home the goal that saw us through.  All this happened in the first half, so you can imagine the tension for the second 45 minutes, especially as any form of half time praise normally leads to a second half pants pulling down experience, from what I have seen on FM16.
We had got the ACL Final, incredible.  We were to play Al-Ahli of the UAE who, despite having a stadium six times smaller than our home, definitely had more money to spend on assembling their squad than me.  We travelled away and got a gutting 4-1 loss.  It was 2-1 with three minutes to go and somehow we contrived a situation to give them total control.  Even the experience of the previous round wasn't enough to give me too much hope.  So imagine my joy when we were 2-0 up with three minutes to go in the second leg and Luizinho raced through on goal.  He hit the post, the dream was done.  But still, what a journey and what a learning curve.  I am confident that we can beat anyone in Asia on our patch, and I will consider reviewing our away tactics for the knockout stages next season – if we get that far again of course.
Next on my wishlist was very much the J-League.  Having won it twice with Yokohama I was determined to win it this season to make up for last year's disappointment.  Once I got my head around the rotation aspect of my approach we clicked into gear.
This was our form in the second half of the season:
The excellent dismantling of our closest challengers, F Marinos, was followed up by a humbling 1-0 loss to the outgoing champions FC Tokyo.  We didn't exactly look back from that point and the league was wrapped up with a 3-1 win against my old boys Yokohama.  It was all rather easy in the end once we found some momentum.
Record points, record goals scored and I was very happy with how few we conceded.
It is the Emperors Cup which continues to allude me.  I think the fact that the last few rounds happen after the league has finished makes it quite tough.  That is probably an excuse, but hey.
As has happened to me in previous seasons, the team I have just pipped to the league post knocks me out of the FA Cup.  I now cannot leave Japan until I have this trophy.
All in all, huge ticks in the aims of season boxes.
What about the squad?  I spent pretty big at the start of the season so I needed to win silverware.  But, every yen I spent was with a view to making it all back with more on top at some point.  Therefore, let's have a look at how the squad has done and who are the players that might well attract some major bids.
Maru quickly became first choice, in fact Kuri played in each of the initial three league defeats.  Maru has since gone on to become my first choice for Japan too, mainly due to the complete lack of goalkeeping quality out there.  I have an academy keeper coming through the ranks that may well get involved next season, but as it stands I see Maru staying with us and being the number one next season for club and country.
Although Saku isn't our highest rated CB, he spent much of the season alongside Hugo who was an absolute work-horse playing 62 matches, the most of all the players.  Alessandro is actually our brightest prospect centrally, but he didn't look massively secure in the initial rotation matches so I vowed to not rotate the CB's where possible.  That said, Aless may well be first pick next season as I start to think about Japan as much as Urawa.
It's the 17 year old right back that is getting me very excited.  Ito was only going to figure every so often, but once he got in the side he made it impossible for me to rotate him out.  17 years old, an average of 8.10 over 42 games with 5 goals and 25 assists?  Yes please.
If we can improve his technicals over the next year or so I am going to have a fine player on my hands.  I gave him some full international games as well, and he was outstanding in each of them.
I am going to have a dilemma over the winter.  Do I continue with Roger, who is absolutely the best player in the J-League right now?  If I do, it will be to the detriment of Ricardinho who is more than capable and, more importantly, becoming the second choice left back for the national side.  Let me know what you would do.
Bochum in Germany are rumoured to be interested in Hugo who is currently worth £700k.  As he cost me nothing I would let him move on, providing I believe I have a future Japanese international to take his place.
See, told you.
The DM role gives me another club/country dilemma.  Gabby has been excellent in there.  Cy was released by Spurs and already had a few Japan caps.  He was a competent DM when he joined and I am training him up to have full capability in that position.  Plus, he is most likely to be my long term Japan pick in that role.  It would be a no brainer, but the simple fact is Gabby makes us tick when he plays.  Cy does not have that same impact, yet.  The easiest outcome would be for someone to offer me a decent amount of cash for Gabby and make my mind up for me.
I have been spoiled for choice in the CM roles this season.  Ignore Theo, he has been playing up top when he hasn't been injured – the poor guy has had two 6 month Achilles injuries which stopped his season in its tracks.
Toshi joined us in the mid-season transfer window and couldn't force his way into the starting XI – he'll be wanting more football next season.  Miyata and Noma were my go to players in there, and they were superb.  Miyata joined me in the national squad and was brilliant for me there too.  Noma, well he is just one of those players who become impossible to drop.  There will be real competition for places next season as Theo will be considered a CM, young Yu will expect match time as he has been complaining as will Lee Jae-Hwan, a lad from the same Academy intake as Ito.  In all likelihood I will farm Yu and Lee out on loan.
Goals.  Goals everywhere.  Even Matty Anderson managed to notch 12 and he was hardly ever considered.  The only player that disappointed me in this group was Adriano and he will spend a season out on loan as a result.  Toda was amazing, even though he didn't transfer it on to the international stage.  Nabeta gave me great value as the AF and Luizinho showed he can play, and score, in each of the front three positions – 23 in 26 starts is an excellent return.  Havenaar has had his contract renewed as I feel his experience could be vital, but I have decided to release Matty.  I am planning to bring in another Japanese striker, if possible, so he will be the one to make way.
Let's have a quick look at Toda and Luizinho.
Toda is the kind of player who completely justifies my "Searching the Stats" mentality.  He has no attributes that would excite you, yet he banged in 31 goals for me.  However, I cannot see him being snapped up so he will lead the line again next season.
Luiz is brilliant, he may well go on to be my finest signing.  Gamba are interested but they will have to stump up over £2m to have him, and that will be a Japanese record.  Not going to happen.  He has forced himself into being the first pick at DF/D.
I don't have anyone coming back from a loan spell that I feel will be pushing for a first team place next season, so I will be focussing my time on integrating these pre-signed players:
Yes, you know as much about him as I do!  Kimura is another dual national, and there is a chance I might consider him for the national team in the future.  He has only played in Chile, but when he was released there were several other teams in for him so I had to act fast.  We shall see, I have nothing to lose on him!
At the other end of the pitch we have recruited another Kimura.  Although it looks like I know little about him, this lad won the title with me at Yoko a couple of seasons back scoring 14 and assisting 13 in his 28 games.  I am excited about bringing him in, he is another that I could potentially develop into an international player.  He has cost a mere £90k.
I've also pre-signed some Brazilian dual nationals, like I always do, in the hope they develop into players like Mazinho, Edi, Ricardinho and Bruno Camacho to name a few.  We shall see.
If you were expecting a little more on the national team, that will probably come in a couple of updates time.  All I can say at this stage is, I am glad to get back to Urawa after the international break.
So, plans for next season?
Defend the title
Win the bloody Emperors Cup!
Have another decent run in the ACL (realistically, we might not go as far)
Come up with a clear plan for combining Urawa and the national team the truly benefits both parties
As ever, always pleased to get feedback on the save.