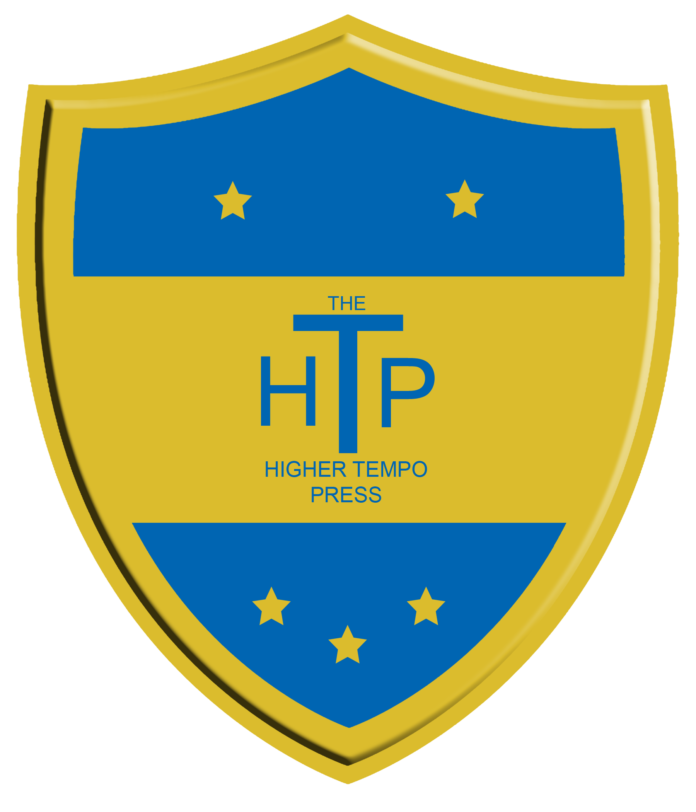 Right then, no time for chit chat – we have a lot to get through.Yesterday we looked at assessing your current squad before heading into the dangerous waters of player recruitment.  Well guess what we are doing today?  That's right, we are going swimming.
I am assuming you have done what I suggested in yesterday's post and have some clear benchmarks which you will be using to grade potential new signings.  I am also presuming that you are clear on which positions you are shopping for.
You are?  Excellent.  Then we shall begin.
Step One
Create a view in Player Search that includes all the KPI's you are looking to check out.
For example…
Now, in my scenario I am looking for a right back as I believe it unlikely I will be able to retain Benny. He is looking for way more cash than I am willing to spend. My hands are a little tied financially and I am very reluctant to dip into the £300k transfer budget I have been given, so I have personally set a filter to show me players who are about to be out of contract (hopefully).
This should pull up a list that looks like this:
I have this list filtered by average rating, but I would then also do it on each of the KPI's I am interested – for example assists or cross completion. I ignore players that have not had enough minutes, say under 1350 (15 games). If I see players that I think potentially fit the bill I request a scout report on them. 
STEP TWO
Now we wait for the scout reports to come back.  Only you can decide what you believe is a good scout report.  For me at Foggia, I believe players with the potential ability to be "good" first team players that match the KPI's are good enough to be considered.  One of the guys in the community, @ZeGermanFM wanted to know how I grade players that are playing at a lower level.  That's what the scout report is for, to tell me whether they believe they can make the step up.  Don't forget, I am only looking for players with the potential to be "good" first team players.  You can decide for yourselves what you are looking for.
Some examples….
This guy just misses out going on the shortlist as his potential was only "fairly good."
This lad does go on the shortlist, as even though he has a rating of "fairly good" potential, the scouts have not written him off completely.  (Yes, I know he is a CB and not a RB but I haven't got time to sift through all the reports with you and find the RB's I am scouting – the process is the same).
Here is an example of a player with a "good" potential rating that the scouts wouldn't recommend.  But, his KPI's are good so he is on the shortlist.
Ok, you get the idea?
Once you have put players on the shortlist we can move on to the next step.
STEP THREE
Let's see who is on the shortlist and try and make a decision on who is the top candidate.
I am going to use central midfielders as the example.
So, who would you rank as the number one candidate?  Considering I may only need one player.
I have no idea how Guitto has slipped through the net, other than average rating.
Actually, the same goes for Zecchin.  I am interested in neither of them.
Garufi is very interesting – he played in our league, great average rating, completed over 50 passes per 90 minutes and ran around a lot!
Baraye also interests me.  Goals, mainly.  He's at Parma in Serie D.
Notice I have not mentioned any attributes at this stage, this is purely based on KPI's.
The report on Garufi tells me a little more – his versatility is appealing, and the fact that they believe he can become a Serie A player in the future.  Also, I notice that asking for between £1700 and £3900 is considered a good thing for a player with Serie A potential – this gives me a decent benchmark when negotiating with other players – my skipper, Agnelli, has just asked to leave as I won't pay him £6k a week.  Garufi is looking like a very good shout.
I like this lad too.  Also versatile, ready for Serie B and also (you can't see this on the screenshot) doesn't appear to want much more than £4k a week.  I am getting the feeling this might be the going rate.  This lad could also be considered for the AMR slot too.
So basically I want both.  What do I do?  Do I go in for them straight away?  No.  I will explain that in the next part – the financials.  Foggia are in a bit of difficulty financially and I want to sanity check how much "real wage budget" I think I have, and that will tell me how much I can invest in new players.
STEP FOUR
Coming tomorrow – finding your "real wage budget"
BACK TO STEP THREE FOR A FEW MORE EXAMPLES…
Actually, let's have a look at strikers too – as I didn't really rule anyone out in that process above.
Here is the shortlist of strikers I prepared earlier.
Stay with me, we are going to discuss the merits of each one.  They are currently filtered by average rating.  We can see that all of them scored more than ten goals this season.  All bar one, Misuraca, had shots on target per 90 of 1.25+ and a % on target of 48%+.  These guys, bar Misucura, seem to be in the right area for me.
Let's have a closer look.
The scouts are not keen, probably down to the fact he is only a "decent" rating for Serie D currently.  However, he is versatile and has potential.  Plus he will not ask for a huge wage.  He is not ruled out yet.
This guy is very interesting.  He is playing at the same level as we have just been promoted from.  The scouts like him.  He is versatile.  He is already at a "decent" Serie B level.  The slight drops in his levels against my benchmarks can be put down to the fact he is playing in the 10 role for his current side.  I also like the fact he is a defensive forward by preference, the role we play.  He played 8 times for Italy's U21's and never fulfilled his potential.  My main concern is that 11 goals, this season, is the most he has ever scored in one season.
De Sena is just a goal scorer.  23 last season, and he is rated as a "decent" Serie B player despite scoring his goals in Serie D last season.  The scouts don't like him, but I do.  Not sure where I am ranking him on the list yet.
I like this guy.  A goal every other game in Serie D.  Considered to be a good signing in Serie C and the potential to be a good Serie B striker.  Wages seem do-able and what you can 't see on that screen shot is that he is thought to be consistent.
Comparing his performance to Iemmello, I really like the lad.  After I have worked out what I am allowed to spend on wages, he will be the one with Misuraca as my second choice.
So that is how I then take the benchmarks, use them practically when searching for players, scout, shortlist and then use all the information to decide who I might move for.
As I have said, what I now need to do having drawn up my list of targets (I have followed this process on each position I wish to strengthen) is work out my "real wage budget."  What my RWB means is ignoring the sum that the board have told me I can invest in wages weekly.  Normally they do not have a clue – in the next post I will show you how the wage budget the board gave me last season was approximately £20k more than it should have been and we ended up losing lots of money monthly.
Before I start firing in contract offers left, right and centre I want to be sure I am not going to be overspending.
As ever, any questions on this give me a shout.