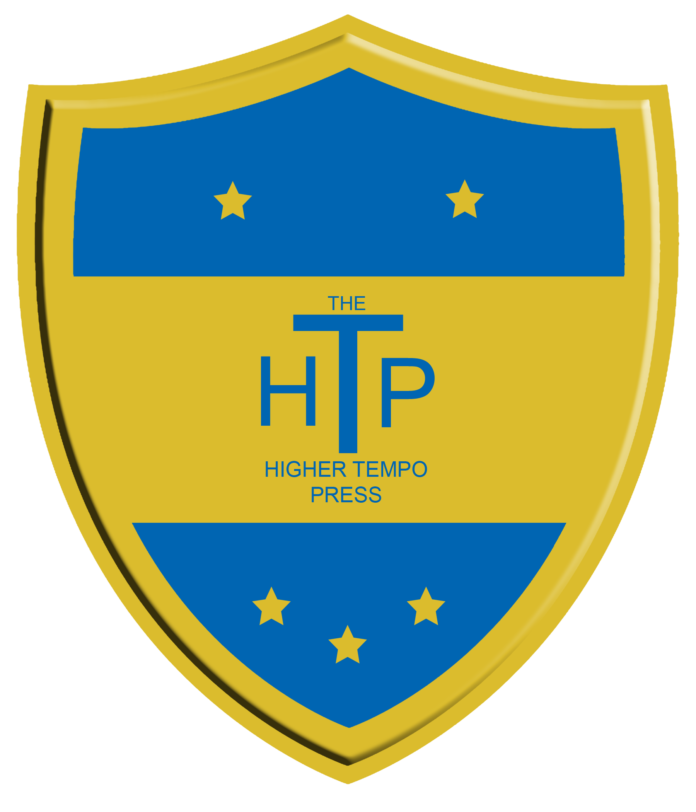 Hello folks.  I must start with an apology.  My last post was 3rd January?  What is that about?  Things have been quite busy on the ranch meaning I've only really been able to get an hour a day in at best.  But anyway, excuses aside, the 2023/24 season is over.
I left you last time with ten games left in our first season back in the 3rd flight.  We were at a bit of a crossroads, players that had been with me since the days of the 7th tier, the graveyard of Serbian football, were just starting to look like they had taken one step too far with me.  Club legends had to be let go, the likes of Lutovic unable to keep up at the higher level.  Despite odds of 2000/1 at the start of the season we were hanging on to the coat tails of the guys at the top, and with a strong wind there was an outside chance it might have become yet another consecutive promotion.  It was between us and the club's main rivals, Sindelic Beograd, and as you can probably tell from the tone we didn't quite do it.  We finished second, eight points short.  But seriously, second in the third tier at our first go?  Positives aplenty!
I knew the pre-season was going to be crucial in terms of recruitment.  Employing the "StS v2.0" method I went in search of a quality right back and, ideally, a dominant central defender.  As often happens when I go shopping, I ended up with something completely different.  The only signing of note in the summer transfer window was Miletic, a left footed right midfielder.  I felt a little foolish for releasing Zelijko and Banjac, two solid defensive back-ups even if Zel never pushed on to be the player he was meant to be.
This meant the youngsters Matanovic and Pavlovic were going to play key roles at the back, which was not what I had really intended.  I needed Knezevic to step up and be the player I keep being told he can be.  The club captain, Jako, needed to improve at this level.  When I looked at the starting squad for the season I felt happy with the keeper, Mitic, less so with the back four, reasonably confident that the midfield five had what I needed and knew Simovic would get between 10-15 goals for us.  Would this be enough to really mount the promotion bid?
So with this in mind, how did I approach the season?  One problem we were having was that I was starting to get a little bored with #TheSerbianSwarm tactic.  It had got us from the sixth tier to the third, and it was as solid as a brick wall, but we I didn't believe we were going to batter teams playing it.  Neither, importantly, did I feel we were likely to get battered but if a team decided to be sit back and defend I felt we would struggle.  I was caught in that catch 22 situation.  I knew that if we did not start the season well, it might be hard to catch anyone up so I was very reluctant to start tinkering too much.  Equally, I was aware that we might need to revert to a plan B if teams were on to us and the way we play.  Plus, nobody wants to be bored watching their team play, do they Louis?  For the life of me, I could not find any other players that I felt would improve us, so I went with the squad I had.
The first half of the season played this out.  At Christmas we were top, by a point, but had drawn more than we had won.  Fortunately, others were losing more than we were so we had a slight advantage.  I had a hankering to try and bring back #TheArgentineStrikerless and it went on a mini-revival.  I think we won three or four, but then the draws started to kick in again and both FK Bezanija and Broderac over took us.  I panicked, and reverted back to #TheSerbianSwarm, tarted up the set-pieces a little and it was the best thing I could have done.  Somewhere in all of that is a little moral, don't completely give up on your favoured tactic – maybe change to something else for a few games, then go back to it and your players might just be happy to play that way again.  We can all go stale, right?
We did not look back from that moment, and going into the final round of games we were right back in the hunt.  Those that listened to The Deep Lying Podcast this week will know that on the final day we just needed to win to lift the title and secure promotion.  I love a bit of final day drama.  We were playing our bogey team though, Teloptik.  The only team to beat us this season, they also managed to avoid defeat against us last season.  We managed to go a goal down early on and we had clearly not turned up.  This was not the way I wanted to end another very good season.  I looked at my players and gave two encouraging shouts to the legends on the pitch.  Vukovic and Simovic are both in their mid-20's now, but have been with me since they were too young to buy a pint.  Between them they have nearly 400 appearances for the Vitezovi and Simo is the club's record goalscorer.  Even in 2D I could see them puff out their chest and decide to take the game by the scruff of the neck.  Firstly Simo put in a hell of a free-kick (think Payet on the opening day against Arsenal) which Bajic forced home in first half injury time.  Pandemonium, the classic perfect time to score.  A standard half time kicking (I bollock the players even if we are winning at half time, it seems to be the only way they concentrate in the second half) led to Knez heading home a Simovic corner in the 46th minute.  Now we had a different game on our hands.  The scores elsewhere meant we had to win, a draw would not be enough.  The next twenty minutes were hell as Teloptik fought back and then Simo went through one on one.  Never the most composed in front of goal (as you can see below he has 4 for finishing and 7 for composure) he slotted the ball home and I knew we had done it.  There was genuine emotion at the final whistle!
So we were up.  The second tier!  This is a long slog of a save, but moments like that final game make it worthwhile.  I have a love for Simovic that I cannot explain, but you know what I mean.
I spend some time at the end of each season checking how we are progressing in other areas that are important to me.  Throughout this save I have been passionate about developing our coaching, and therefore developing our young players.  This season four more of my coaches passed further coaching exams, which is excellent.  All bar one now have at least a Continental A License, which for a small club is fantastic.  In the team that won the title, four of the regular starters came from the youth team and another four were on the bench.  It would have been five if we had not sold Pavlovic on for £14k, an offer I could not refuse really.  These are pleasing numbers to me, but what also pleases me is that of those who were not from the youth team three have been with us over five seasons.  We are a proper family at this club, it reminds me of the Watford team that flew up the leagues and the old Wimbledon team that did the same.  We have lads here that played four divisions lower and will now be heading into the second tier.
Attendances went up again, the average attendance being 1490 – this is a rise of about 100.  Nine years ago we were playing in front of 400, so this is pleasing.
Financially I am a little confused.  A couple of years back I cut our scouting costs massively, as that was hampering us.  This season we have spent less on wages, but our "other" costs have an extra £20k on top.  Now, we should end the season in profit which is excellent, but that extra £20k would have made a huge difference to our bottom line and I have no idea what it has been spent on.  Another thing that confuses me is fundraising – last season we made over £32k, this season £7k.  How, I do not know.  Sponsorship income was down, gate receipts and match day income up so I guess we are running a tight ship if we are profitable.  In fact, show me any club at this level across the world that is actually profitable and not dipping into the pockets of their chairman.  If we didn't have a £25k per year commitment to paying off a loan we'd be rolling in it!
Looking ahead to next season, I can see that Sindelic finished 5th.  This gives me a lot of confidence as I believe we are stronger than they were when they won our league.  That said, they did invest £177k in new players, so maybe I should not get too excited.  I am looking forward to some of the matches already though, OFK Beograd are in the division as are Timok and newly relegated FK Rad.  I am getting excited just thinking about it.
The last three seasons we have been priced at 2500/1, 2000/1 and 1500/1 – I wonder what the odds will be to finish in the top two next time and get promoted to the SupaLiga!?
As ever, any questions fire them over.