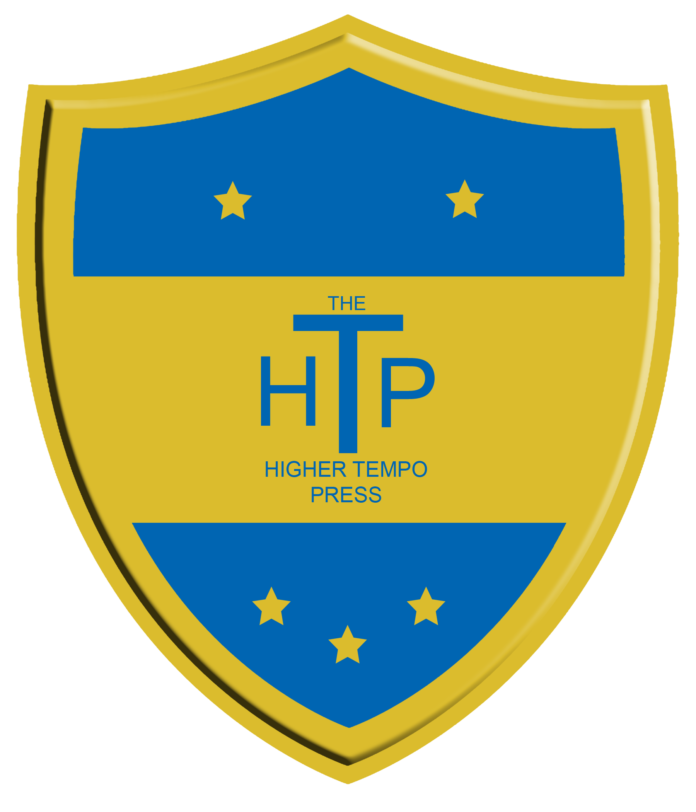 Ladies and gentleman, the transfer window is open and The Higher Tempo Press have already snagged one of the best January signings in history.  Yes, @www.thehighertempopress.comfmanalysis will be bringing us his much awaited Rayo Vallecano save, and we have the first part here.
Those of you that follow me on Twitter may already be aware that I've been managing Rayo Vallecano in La Liga since Football Manager 16 was released. So far I have played through four full seasons – I know I play slowly – and again if you follow me on Twitter you may well know exactly how the save is progressing via my sporadic updates.
What follows though is a full run down on my first season with Los Franjirrojos.
I have a tendency to base my saves within Football Manger on teams or coaches that impress me in real life. On Football Manger 15 I had a long term save with FC Twente in Holland purely because I wanted to manage Hakim Ziyech – Ziyech went on to break my heart but that's a story for another day – but this time around I wanted to see if I could emulate one of the most hipster of all football coaches, Paco Jemez.
Paco is the very definition of a dogmatic football coach. He has no intention whatsoever of altering his style of play regardless of the opposition as witnessed recently in the 10-2 demolition by Real Madrid. He is very much from the school of the likes of Juan Manuel Lillo, Pep Guardiola and Marcelo Bielsa in that he likes his team to use Juego De Posicion (positional play) in the attack and to press relentlessly when they lose possession of the ball (Incidentally, if any readers are interested in more information regarding Lillo then I urge them to check out the excellent article by Sid Lowe for issue one of The Blizzard).
The plan then was to set up a tactical system in a similar style to that used by Paco and Rayo in La Liga. Simple, right? Well not really. The problem you see is that the Football Manager match engine is not quite advanced enough to set up Juego De Posicion nor to effectively set up pressing triggers or traps. Initially when I fully thought my tactic out I could feel my interest in the save start to wane but then something happened – the club itself pulled me in.
If you've ever watched a Rayo Vallecano save on TV then you can't help but fall in love a little bit with the club. They play in the tiny Campo De Futbol De Vallecas stadium which holds just under 15,000 supporters, and are not only behind city rivals Real Madrid and Atletico Madrid in terms of stature they even fall behind modest Getafe in the Spanish capital. Everyone loves an underdog though don't they? Rayo also have a tradition of youth development that I find intriguing given the relatively poor standard of their facilities within the game. Who doesn't enjoy the prospect of a save where they can populate their first team with home grown players.
In short I was in. Now it was time to actually consider the squad itself. It can't be that bad though can it? Not when Paco was able to lead them to comfortable mid table finishes.
Turns out I was wrong. The squad is distinctly average and made up of misfits from other clubs. In truth there is little quality throughout the squad but this just made it more interesting to me.
In goal we at least have a solid option in Spanish keeper Juan Carlos who had just returned to the club for a second spell after moving to Cordoba. He wasn't quite up to performing the sweeper keeper role that I had planned but that wasn't the end of the world. In defence I planned to use a back four for my first season at least while I tried to decide if my favoured back three would work on this version of the game. We were all set at either fullback with Tito the club captain at right back and the marvellously named Romanian international Razvan Rat providing experience on the left flank. Unfortunately the same could not be said for the centre of the defence with Antonio Amaya and Ze Castro looking like the best of a bad bunch. This was an area of the team that would need investment sooner rather than later, the only problem is that we have very little money.
If the defence looked shaky then at least the midfield had a bit more quality. I was disappointed to figure out that Spanish midfielder Roberto Trashorras was the wrong side of 30 as opposed to the 24/25 that I thought he was. I love Trashorras as a player and had planned on building my team around him. Instead I'll be lucky to get more than two seasons of use from him. More pleasingly the likes of Jozabed and Raul Baena offer interesting options in the centre. I plan on using wingers as an important part of my attacking strategy and Lass Bangoura and Pablo Hernandez offer intriguing options out wide. We also have the former Manchester United 'star' Bebe, so there's that.
From the mediocre with the defence to the promising with the midfield and back to the distinctly mediocre again with out attack. Venezuelan international Miku at least offer some invention up front but in Spaniard Javi Guerra and Angolan Manucho (another Manchester United disaster) we have two forwards that don't really mesh with my preferred style of play. Another area of the squad that needed strengthening and again we don't have money, goals really don't come cheap.
In order to compete in the transfer market I planned to use Chris Darwen's excellent 'Searching the Stats' method to look for players that were undervalued by the AI. The club is simply too small in stature to operate anywhere near the top or even the middle of the transfer market. Unfortunately for this method to work I need at least a full year of data. So I'll have to rely on blind luck and instinct for my first forays in to the transfer market, what could possibly go wrong?
The most high profile of my first set of signings was probably the Cameroonian striker Jean-Marie Dongou from Barcelona 'B'. Dongou is a quick forward that I've had great success with in previous versions of the game so I thought it would make sense to bring him in to add some much needed urgency and inventiveness to my front line, turns out I was wrong.
The other two signings however would rank among my best in the four seasons that I have played so far. Ondrej Mazuch is a Czech international defender whose agent alerted me to the fact that he was available on a free transfer following spells with Fiorentina, Anderlecht and Dnipro. I signed him on a bit of a whim but given his relatively low wage demands I thought it was worth a shout (spoiler alert: after four seasons Mazuch is still one of the first names on my team sheet).
Raly was signed completely on instinct. There was have been something in the way his attributes profiled that attracted me but I can't for the life of me remember what that was. He is a young Spanish striker that can play as an advanced forward, my preferred role for a lone striker. I spent the bulk on my initial transfer budget to bring him in but as I said previously, goals do not come cheap.
There is really nothing notable in my departing players. I have a policy when I play the game to sell any fringe players that moan or agitate for a move should they not get enough playing time. I rotate my team liberally so everyone tends to get game time at some point. These four moaned the loudest so off they went. Good riddance.
Transfer business done then it was time to get on with the season. My board were reasonable at first and expected only a mid table finish and some small progress in the Spanish Cup. We obviously are not involved in European competition, not yet anyway. Luckily for me my board were not only reasonable they were also very understanding.
Oops. Well I didn't really want to be involved in the cup anyway. Too many fixtures distracting my team from their league obligations and all that…..
On the bright side those two results were probably the most Paco-esque that I could have hoped for. We crashed so badly in the first game but showed real attacking intent and ability in the second leg. So close to a remarkable comeback but realistically there should be no need for a come back against Almeria.
Those two results were something of a microcosm for the first part of the season. We had some disastrous beatings and some comfortable wins but strangely my players and team must have decided that draws are for losers. We almost never shared the points with our opponents but at the halfway point of the season we were wavering constantly between the top half and the bottom half of the season. Then something seemed to click, I finally settled on a shape and strategy that best suited my players and we went on a fantastic run in the second half of the season.
Over a seventeen game period we only lost three times and those three losses came by a single goal against Barcelona, Real Madrid and Atletico Madrid, in short we lost narrowly to teams that should have battered us. You can see from the graphic that no one player really stood out as the provider of goals and instead the burden of goal scoring was shared throughout the team.  This marvellous run of form ended up propelling us up the table to a finish that was the best in the clubs history.
5th place! And with it guaranteed European football for next season. This will be only the second European campaign in the clubs history. There are two notable things from that graphic for me, firstly we only drew three league games over the course of an entire season and secondly we ended up with a goal difference of 0. I don't think I've even managed that before.
In truth we were never anywhere near good enough to be in contention for a top four finish and even finishing in fifth place felt like something of a false position. Going in to my first full pre season with the club there would have to be serious investment made to enable the side to compete effectively on three fronts – assuming that is that I don't come across the mighty Almeria in the cup – and yet again I have to stress that I have no money to invest in new players.
To build a side to compete properly I'd have to rely on the search the stats method that I'd previously alluded to, and I'd have to get creative.
Thanks for reading the first instalment. The second should follow soon.
You can follow the excellent @www.thehighertempopress.comfmanalysis on Twitter, but you can also find him popping up with some excellent writing on www.thesefootballtimes.co every so often.