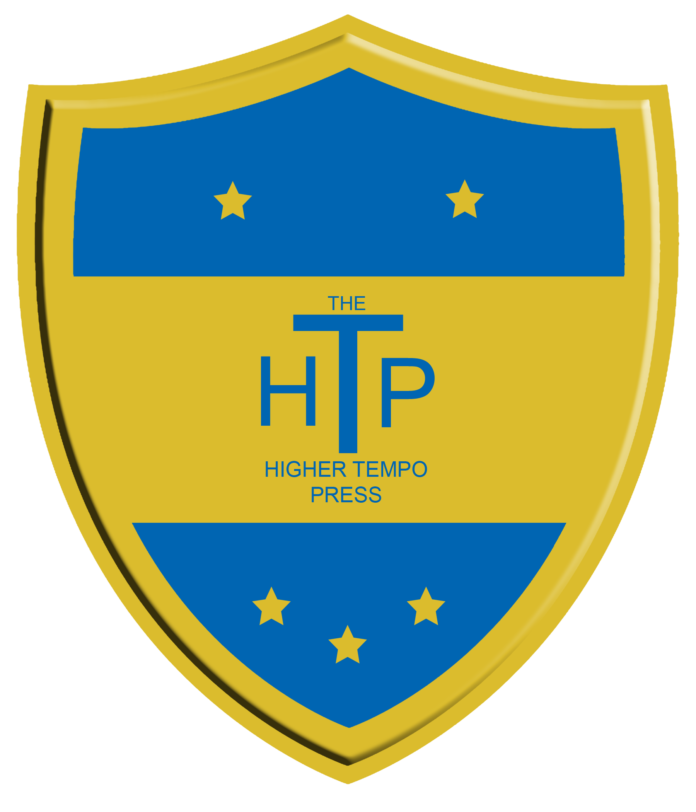 Welcome to part two of the series following my career on Football Manager with Rayo Vallecano. As alluded to in the previous instalment I am already five seasons through the save and these articles are purely intended to catch you all up with what has happened so far. As the series progresses and hopefully catches up with my real time progress then you can expect greater detail on tactics, finances and recruitment.
If I was pushed then I would have to put my first season in La Liga with Rayo Vallecano down as a qualified success. In truth we weren't very good and we certainly didn't have any money to rectify that and so a 5th place finish at the end of the season was promising.
Going in to season two though there was very little sign of change, the board were still unwilling and perhaps unable to give me any significant funding with which to improve the squad. The Campo De Futbol De Vallecas stadium where we play barely holds 15,000 spectators and is currently leased buy the club from the local authority. Since we do not own the stadium there is limited scope for us to extend the capacity or even to build a new ground. At some point something is going to have to give to allow us to grown the club. Thankfully I must have caught the board on a good day and they agreed to improve both the youth and training facilities, if I can't buy new talent in then at least I'll have a better chance of developing my own players and creating a first team squad.
For a second season in a row then I was going to have to get creative to improve the weaker areas of my squad. I'm a great believer in the theory that to improve your squad as a whole you have to identify your weakest player or position and replace that player or bolster that position. In our financial position there is little point in spending money to sign another right back for example when Tito is one of our strongest performers. The loan market and free transfers were going to have to be utilised to strengthen the depth of the squad.
As you can see only two players were signed with an immediate fee attached. Argentinian winger Ricardo Centurion was offered to me by his agent – a valuable tool when you are shopping on a budget – for only £170K from Brazilian side Sao Paulo. He was a very highly rated talent when coming through the ranks at Racing Club in his native Argentina and despite having one failed spell in Europe at Genoa I'm confident that he will add pace and power to our attack.
With the benefit of hindsight I can now say that of the free transfers taken in to the club the young Spanish centre back Bernardo Cruz was the stand out having consistently came out on top of the metrics that I was tracking through filters using the search the stats method. In the season that followed game time would be limited for Cruz but after that he has gone on to establish himself as a regular first team player. An excellent return so far for a limited financial outlay.
In the loan market I looked to secure young Spanish talents that would hopefully form a link with the club that would allow me to sign them permanently in the future. Centre back Ruben Vezo was a slight exception in that he is Portuguese he was perhaps the best known and since he is highly rated by Valencia I had to pay a small loan fee but he would go on to form a solid defensive partnership with the Czech monster Ondrej Mazuch throughout the season. The young Villarreal midfielder Rodri was one that was recommended to me by Kieran Smith a coach that is now back in the UK after a spell in Spain with Alcorcon, his knowledge of Spanish football is excellent. Rodri would go on to fulfil a selection of roles in midfield for me over the course of the season. The third significant loan signing was that of young Spanish forward Santi Mina from Valencia. Santi – as I would go on to name him – is a highly versatile player that could challenge the forwards and Bangoura and Centurion for places in the first team. Another tip that I tend to follow when I have no money is to sign players that are able to play in a variety of positions. The more versatile players that you have the smaller a squad size you can manage. The Argentinian forward Angel Correa also arrived on loan from Atletico Madrid although his season would be hugely interrupted by injuries and he never really build any momentum with the club.
Along with those players signed we had several players return to the club following load spells. The most intriguing was a lightning fast Colombian left back named Johan Mojica who would go on to oust the former Romanian international Razavan Rat from the side.
Going out of the club there were no big names, that could be because we don't really have any big names though. Both Javi Guerra and Manucho had proven themselves to be useful at various points in the first season and both had scored a fair share of goals. Neither of them though are the type of striker that would suit my tactical system going forwards, with both Raly and Miku providing a more mobile presence the two more experienced players were allowed to leave on cut price deals. As for the others that were leaving the club none of the three had made an impact on the first team and all three were moaning at me for more first team exposure. As an aside the lack of any big money offers for any of my players goes to show how unrated the majority are in spite of our promising first season.
Since we are talking about recruitment at the moment it would be remiss of me not to mention the youth intakes that we have seen so far at the club. I forgot to include the season one intake in my first post so we'll look quickly at both here.
Looking back at the first intake that I had at the club it is pleasing to note that four of the players have had some kind of impact at first team level in the seasons that followed. The pick of the bunch is young attacking midfielder Emilio Romero who has seen significant playing time and been a member of the national team youth ranks. Gabriel Ezquerro is a promising left back who is currently in the first team as a back up. If he can continue to improve in certain key areas then he could go on to make a first team player. Emilio Delgado is another mobile attacking midfielder who perhaps suffered from being slightly less developed than Romero when I was calling players up to first team level and Felipe Ferrer is a rugged centre back who has spent the majority of his career so far developing slowly but surely away from the club on loan.
In the second season our intake was similar to the first in that it has provided a couple of first team players with others failing to develop at a pace to make themselves stand out. I was guilty originally of misjudging Emilio Lobo quite badly. He appeared as a somewhat lightweight left winger that needed to develop physically and technically. Since I had Bangoura, Centurion and Mina to cover the wide areas I let him spend half a season in the U-19 setup before letting him leave for a loan spell in the lower leagues. This pattern continued and eventually my tactical system evolved to a point that I didn't use wingers. It wasn't until the season just passed that I looked properly at his attributes and development and realised that he was ideally suited to a central role. There was a similar story with Carlos Meseguer who came through as a central midfielder more suited to the creator role in the midfield. His attributes were slow to develop and spells on loan did not help. It wasn't until this season past that I realised he had certain key attributes that could benefit the first team as a back up option. Exposure to first team football has done Meseguer's development no end of good. He may now have a future at first team level.
There were key lessons in talent identification and development that I've taken from the second youth intake but I will expand on that in a later post.
With recruitment all but completed we went in to the second season with a similar outlook to the first. I was aiming for an upper top half finish and potentially a second straight European qualification. The board would simply be happy with a mid table finish and they quite openly did not care how we fared in the cup or European competitions.
As it turned out for me I was lucky once again that they did not rate the Spanish Cup,
Last season it was Almeria that sent us crashing out of the cup in spectacular fashion and this time it was Albacete. Maybe my squad just isn't cut out for the cup competitions or maybe we just aren't very good. Either way I would have to wait a little longer for my first taste of silverware in Football Manager 16.
So maybe the Spanish Cup wouldn't be our thing this season but at least we had the Euro Cup and European competition to look forward too. It was only the clubs second foray in to Europe and the first time they reached the quarter final stage so we had a lot to live up to.
Oops. We had a tricky is perhaps not impossible draw. Monaco and Zenit were both Champions League calibre opponents that would provide a challenge. If I could knock off the Portuguese minnows Pacos Ferreira though then maybe we could do something.
That positive mindset lasted until about half time in Portugal when we were being taught a footballing lesson. The remainder of our European campaign was equally terrible until we were able to beat an already qualified and under strength Zenit 3-1 on the last match day. The prevailing lesson from this disaster was that we would have to add real quality and tactical flexibility to make ourselves competitive in Europe.
Still, at least we have the league campaign to look forward to. Right?
As with last season we stuttered irritatingly through our first half of the season with too many games lost by the odd goal or this time drawn. We struggled to find consistency despite signs that we were greatly improving as a team as the season went on. In part this was my fault as in the first few European games I didn't rotate as much as I should have and let the same core of players play week in and week out. This lack of effective squad depth was something that I would have to address as quickly as possible if we ever wanted to compete properly on multiple fronts.
As with last season we were reliant on a strong finish to climb up the table and even though we lost narrowly against Real Madrid and against Barcelona there were also wins against the likes of Valencia and Sevilla that propelled us to a second consecutive 5th place finish.
A slightly better points total than last season and a much improved goal difference were positive signs that we were heading in the right direction. There was still something that was not sitting quite right with me though. Finishing 5th is great in that we would again have European competition to look forward to (and we might actually perform this time) but there was still something missing from the season as a whole.
In retrospect I had been paying almost too much attention to trying to win these close games and had lost sight of what I actually wanted this save to be. I want to build a club in my own image with my own playing philosophy in terms of not only tactics but also recruitment and development, this had almost been forgotten as I kept faith in the same first 11 whenever possible and failed to give effective playing time to younger players that I knew could become something special.
Over the course of the season players like Mojica, Mazuch, Jozabed and Rodri shone but others performances were tolerated because I was failing to look at my squad as a whole properly.
These conclusions would lead to a complete overhaul of how I would play the save. Attributes would be blocked together to form an identity and a vision for the club that would be bigger than the results.
That overhaul will become apparent in the next part of this series…
Don't forget, you can follow Lee on Twitter @www.thehighertempopress.comfmanalysis