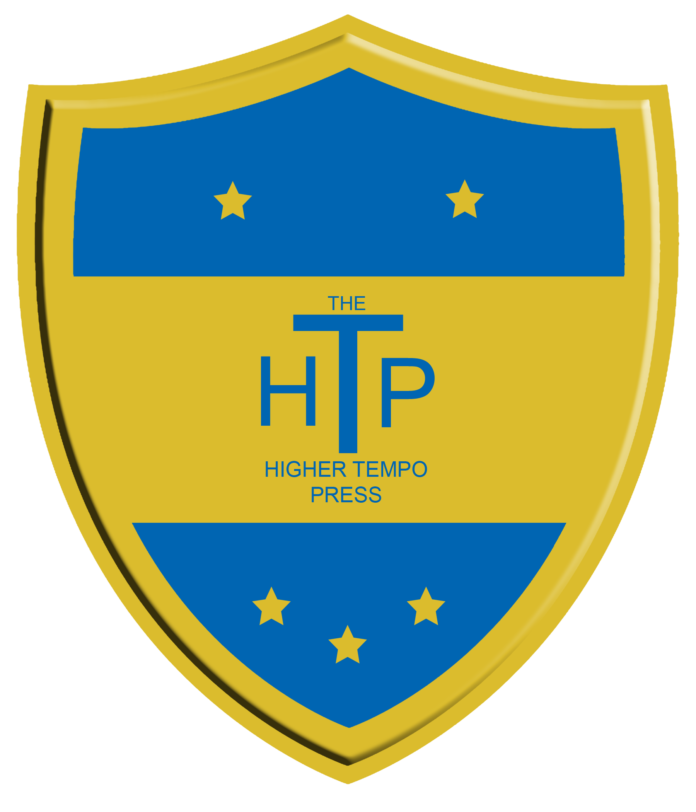 These seasons are flying by.  The mere twenty-eight league games and no cup probably helps.  I am at the end of the third season already, and as predicted in the last round-up it went down to a final day shootout.  This is very quickly becoming my very own "Guy Roux" challenge, as it took him 33 years to go from amateur football to winning the French top flight with Auxerre…
A reminder – Kabel were 1-5 on to win this division.  We were 8th favourites.  With eight games to go we led the table by four points, from Kabel, and we were sixty matches unbeaten.  Koz was banging them in left foot, right foot and a few with his head.  If he wasn't scoring then Poley was coming off the bench and hitting the back of the net.  We were flying, nothing could stop us.  That was until we played Kabel.  The unbeaten run came crashing down, we lost 2-0.  To make matters worse, we then drew our next match and Kabel eased themselves ahead.  We then matched them point for point, moving into the final round of the season.  We both faced tough opponents, it was still very much on.
Bar the skipper, Kanj, who was banned, I had a full team to pick from and we did the business.  The 2-0 victory was our part of the bargain.  But what of Kabel?  Moving into the final whistle they led 1-0, but then I heard there had been an injury time goal…..
Sorry folks, no happy ending with this one.  Kabel scored again to clinch the title.  We will spend another season in the 6th tier.  We lost once all season, but ended up drawing too many as you can see.
There were positives though.  Starting at the back, Drag kept 17 clean sheets in 28 league games.  That is a solid base to start from.  Koz was the league's top scorer.  He is the kind of lad that gets his goals in bundles.  Two hattricks and five braces made up the bulk of the 21.
I am constantly reviewing our progress, and this is how I feel we are doing.
Club Culture
After three seasons the club is starting to have the environment I hoped for at the very start.  The coaches are all picking up qualifications at regular intervals, including myself.  The playing squad is young, the first team has an average age of 20.  I feel the players are developing, and their results have come from playing a variety of shapes throughout the last two seasons.  My communication remains consistent – very little said before a game, a consistent kicking at half time no matter the situation and praise if we win.  If you train well, you get praise.  If you don't you get a kicking.  If you are unhappy with anything come and talk to me, but if at the end of it you are still unhappy then I will probably release you.  Squad harmony is vital.  Let's be honest, the club is starting to get used to winning again – we have lost four league matches in three seasons, which makes it pretty disappointing we have only got one promotion to show for it.  As you can see in the screen shot below, the performance levels have been high.  Drag has been the best 'keeper in the division and he was our weakest regular starting average rating at 6.97.  Most of the players hit their KPI's, though the pass completion is a little low.  It gives me something to think about when recruiting in the summer.
Tactical Approach
As I have mentioned, #TheArgentineStrikerless has been put on the shelf for the time being for a more "universal" style of play.  Predominantly this season we have lined up 4231, shifting to 442 on occasion at half time.  We play with a standard mentality, with a good pressing structure defensively and invariably it works.  However, I have never really been a fan of the 4231, so we may revert to a 433 come the start of next season – the jury is still out.  The squad is very nicely balanced, so we can play in a variety of shapes if the situation demands it.  I think people shy away from "standard" mentality as it sounds boring, but some of the football it conjures up is delightful.
Recruitment
I have decisions to make over the summer, as usual.  Firstly, who is on my "not that bothered if they want to leave" list.  At the moment there are a couple of lads in the reserves who haven't really impressed me.  I released any bad apples during the season for attitude reasons, but in terms of performance there isn't really anyone that was in and around the first team squad that deserves to go.  That said, if Kojovic or Vukobrat get an offer and decide to take it I won't lose too much sleep.  In terms of strengthening the squad, I wouldn't say no to a top quality centre back, a strong right back, an all-round central midfielder and a right winger.  If none of them materialise, it will not be the end of the world.  I will be hitting the stats very soon to see what is out there, and then also checking out the players that have been released by clubs in higher divisions.  Lutovac came through that method and was brilliant all season, though admittedly the others did not really make a huge impression.  At the most, I can see me adding four new faces and I must remain disciplined with that.
Training & Development
This is probably the weakest area of what we are doing at Obilić.  Players are developing slowly.  They are not picking up new positions very quickly, and the attributes are creeping up.  That said, I have to remember we are amateur, have terrible training facilities and not the greatest coaches in Europe so I need to remain patient.  On the plus side, we had another strong youth intake and I believe there are at least five there that could be pushing for first team football next season.  Annoyingly, the lack of age in the club means I have a lack of tutors so the development is really coming from getting outings in the first team squad.  If anyone has any clever ideas on how to speed up youth development at this level, I am all ears.
Summary and Aims
As we move towards the fourth season I would say we are one promotion behind where I hoped to be at this point.  We had another good season, but the fact is we did not go up and that is something we need to rectify next time round.  I have a very strong core of players whose names I can nearly pronounce now – I have complete confidence they will do the job next season.  Financially we are as strong as you can be at this level, so the summer will be about retaining the best players and making the right additions.  There can only be one aim next time round – win the sodding league and get into the 5th tier.  I want to be managing in Europe before I am 90.