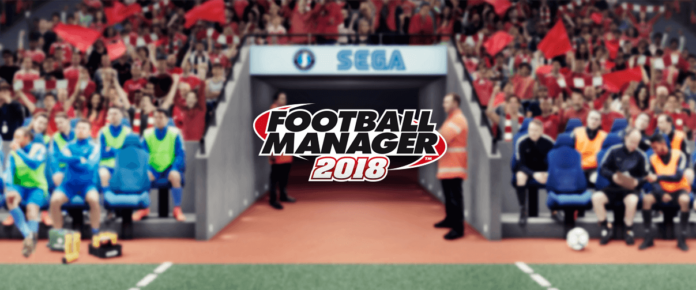 A New Year, Some New Faces
The one thing most FM fans will notice throughout the years (if you're one of those that buy it every year) is how little the database of players actually changes. Sure the skin might be different and there are almost always gameplay improvements. However, by and large, the players that were great in 2005, were just as good again in 2006.
No surprise then that when I fired up my PC to load the latest version of the game, I already had a solid list of players that I was confident would win me Titles. The likes of Vincent Kompany, Billy Jones and Fred had maintained their in-game ratings and were amongst some of my first signings, those that read the class of 2005 will know why. I would quickly discover that there were also some new hidden gems just emerging onto the scene, the likes that few of us had ever seen before.
The Best There Ever Will Be
It's no secret who the best two players in the world are right now, it's been a battle that has continued for nearly a decade. Cristiano Ronaldo and Lionel Messi have had arguably the best careers, any footballer has ever had. Winning multiple domestic honours and claiming international success as well as a plethora of individual accolades. There would be no point in me even debating that they've more than justified their wonderkid status given to them in 2006, so instead, I'll tell you about how they both came to play for a West Ham side that dominated England and Europe for several years.
Eastenders
Why West Ham? I hear you say. Well, I was an impressionable teen, Football Factory had been released the year before and followed up quickly by Green Street. West Ham had been promoted via the playoffs after finishing 6th in The Championship and I felt duty bound to try and build The Hammers into a superpower. I had a list of Wonderkids prepared and a set myself achievable targets for my first few seasons in charge. I wanted to stabilise the club as a top 10 challenger, then move on up and push for UEFA Cup places and reach the later rounds of the cups if possible.
Fast forward a few months, a little juggling of the squad, sales of some of the Boleyn Ground favourites, replacing them with the aforementioned list of Kompany, Jones and Fred, I've reached January miraculously 5th in the league. I'd taken some big scalps along the way, beating Chelsea at Stamford Bridge and coming back from 2-0 down, to beat Newcastle United 3-2 in The FA Cup. We may have been a newly promoted team, but with a few wonderkid acquisitions, West Ham was as good as anyone in The Premier League.
Trouble was afoot though, Fred was unsettled and homesick, Jones was not firing on all cylinders either (Just 7 assist and only 2 goals in 22 competitive games). I had decisions to make, cut my losses and sell my best player (Fred had scored 22 goals up to this point and was a large part of the reason I was in the position I was) or suffer through it and hope he'd remain consistent? and Do I stick with Jones and hope he picks his game up?
Initially, I decided to stick with the both of them, but deadline day loomed and Freds' average rating had fallen off a cliff, Jones was not improving either. I shipped the latter out on loan to fellow Premier League newcomers Sunderland (coincidentally where he ended up in real life), they were giving a good account of themselves but a player of Jones potential ability would give them an added boost. He would improve immeasurably and six months later signed a permanent deal with The Mackems. Fred was offloaded to Barcelona in a cash plus player deal, I didn't get as much money from the deal as I'd hoped for, which left me with very little transfer budget and a large hole on my right wing.
I went hunting for the next big thing, two maybe three players that could come in fairly cheap and hit the ground running and solidify my season, maybe even push for Champions League. I was sitting 7th by the end of January, 8pts off the pace.
In real life, United had signed Cristiano Ronaldo 2 seasons earlier and at 19 years of age was really starting to develop into the player Sir Alex was confident he could become, in the virtual world he was struggling, only making 12 appearances all year and scoring just once. A bid of £6.5m rising to £12m (What they paid for him) was enough to prise him away from Old Trafford, I'd replaced Billy Jones.
What about that player I picked up from Barcelona in exchange for Fred? I'd heard whispers in the real world of this young Argentine, being compared to Diego Maradona and I decided to check him out in the game, turns out he was doing pretty well for Barcelona B in the game too. It would take a hefty bit of negotiating, but Messi would become a Hammer. I was now searching for a number 10, someone who could link the play from Midfield and feed the foxes in the box. Fred, for the most part, was a strong man, didn't need the playmaker in between, he bullied defenders off the ball, I wasn't so confident a 5ft 6′ 18yr old could do the same. My search would lead me to a bright light, shining on Americas East Coast, more on that later.
February 2006 would present a congested fixture list and a chance for the three new signings to get going quickly, none of them disappointed. Ronaldo and Messi were quick to prove they were more than ready for regular senior Football, scoring and setting each other up for fun. My team quickly rose up the table and we progressed into the later rounds of both the domestic cups. Ronaldo and Messi predictably would be amongst the best players on the pitch, clocking average ratings of 7's and 8's. It was my mystery American though that would take the plaudits, with consistent performances in the high 8's and 9's, at least in the first 2 seasons anyway, at which time Cristiano and Lionel could only match the high standard that had been set.
Much Adu About Nothing
Any fan of the Football Manager franchise worth their salt will have heard of Freddy Adu. Even most casual fans of the real-life beautiful game, surely know the story of the boy wonder who made his professional debut for D.C United aged just 14.
He became the youngest professional athlete in U.S History and some were even brave enough to claim he'd become the next Pele, including Pele himself. Bar a few good performances for DC in his debut season, unfortunately, there is little to suggest that Adu has reached the heights in real life that were expected of him, and he is yet to justify the wonderkid status given to him in the game.
My West Ham side, despite having Ronaldo and Messi, was built around him. He dominated the number 10 role, broke the lines between midfield and opposition defence and often pulled several players out of position, leaving Cristiano and Lionel free to roam the 18-yard area. They would combine to score an incredible 40 goals in the final 20 games of the season and see my team finish 3rd in the league, reach the League Cup Final and FA Cup Semi Final.
The reality for Adu was very different, he would leave D.C United in 2006 and embark on a journeyman career that would see him play for 13 clubs in 12 Years. Perhaps more impressively he would travel to 7 different countries, including Portugal, France, Greece, Turkey, Brazil and even Finland. The story would always be the same wherever he went, his previous reputation would command a fee and high wage, but he would rarely be any better than what teams already had. Making a handful of appearances, perhaps scoring on occasion before being shipped out on loan or worse having his lucrative contract ditched altogether.
Reasons for his stunted development are plentiful. The one reason I believe to be the case is the one rarely reported. Freddy Adu was way ahead of the curve in terms of the "relative age effect"
The relative age effect is a term used by scouts to identify where on the path a youth player is or should be relative to the players' age and maturity. The truth is Adu at 14 was as big and strong and technically better than most 18-year-olds in The States, and so was advanced through the ranks that much quicker. It would prove to be the killer blow to his career before it had even started, afforded little time to develop, impress and settle in. He would trial at Manchester United but unable to get a work permit was not able to play a competitive game for them, how much of a difference having Sir Alex as a guide, we'll never know.
Adu today is still only aged 28, prime years for an athlete, especially for one that has continued to play at a reasonable level for the last 14 years. Now playing for Las Vegas Lights in the USL Western Conference, they sit tied at the top of the table with a game in hand and undefeated in the first three games, Adu is yet to play a single minute.
Class Dismissed
The class of 2006 then has provided us with two very different ends of the spectrum. Ronaldo and Messi undoubtedly justifying their tags as the worlds best players, with multiple Ballon d'Or wins (You can read my opinions on who is next in line to win at @ByFarBlog) and Freddy Adu who was perhaps unfairly given the tag at such an early age and failed to live up to it. There are of course many names on the wonderkids list of 2006, but for me, it was these 3 that really stood out for me in my 10 years spent at The Boleyn Ground and I doubt I'd have a stand named after me if it wasn't for them.
Follow me on twitter @darrenbutler87 and @thehighertempo for daily Football Manager content.