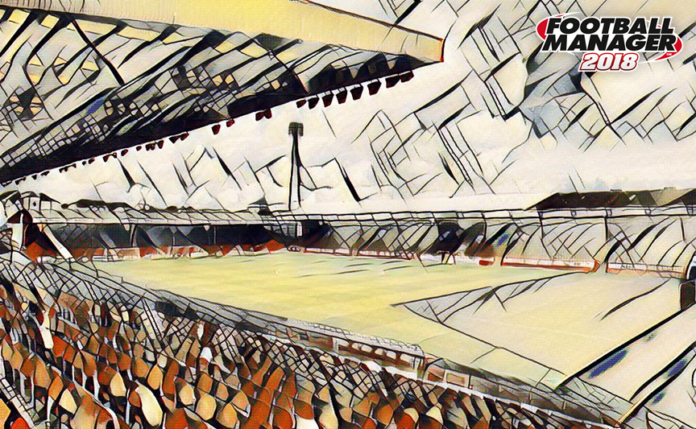 I finished the last update at the end of December with us sitting 2 points ahead of Hearts in third place but starting to lose real ground to the Old Firm teams. Could we hold off the chasing pack to claim third and a European place? As always, see snippets and teasers on my Twitter account – @FM_Henke and catch up on episode #2 here!
Tartan Army On Tour
I left you with Celtic as the sole Scottish representative in Europe post-Christmas. I mentioned that they drew Besiktas in the last 32 of the EL. Well, they only went and made it to the final losing out in extra-time to Arsenal!! Scalped were Besiktas, Zagreb, Real Sociedad and Milan.
Great effort from The Bhoys which sees us shoot up to the 17th best league in Europe. It's no extra qualification places but a better rep and that means more money!
January Window
We were pretty quiet with us not being allowed transfers, but what did the other clubs do?
Celtic are having a bit of a clearance. A lot of young loans but also Tom Rogic has gone to Ajax for potentially £15m and Simunovic is out on loan to Lazio. Incoming are Andre Blake (Jamaican GK) and two fullbacks from Bilbao.
Niko Kranjcar has gone back to Zagreb and Hearts have lost Jamie Walker but have brought in Michael Essien!
Youth Watch
Darren Savoury (RW) Season One
Ah, youth intake day! The most important day of the year in a youth-only save. Safe to say it was a massive let down. There was one shining light in a 5 star potential right winger, Darren Savoury, remember the name! He'll be rotated this season meaning that I really can't complain about the intake. However, the rest of them were all useless. They were all signed in-case some a star ratings were wrong, but they won't have a future with us. In this type of save you need those 3/3.5 star potentials who might make it, might not but in a crisis you can play them. This time next year I should have some facility upgrades in place.

I mentioned that I was considering sending some of my fringe prospects out on loan and as you can see I let Harvie and Wright get some game time. McKenna nearly left too, but he stays to be tutored because that is more important at this stage. As is the norm, as soon as Wright went out on loan I started to suffer some attacking injuries but it all worked out well in the end. He did well at Partick and needs to step up in the absence of Christie next season.
I'm still criminally underplaying the likes of Ross and Campbell so they are only coming on through training (in our poor facilities). I need to address this but can I take the chance of a few sloppy results playing them with this prickly board? Next year with no Christie and Stewart, there will be more opportunities and I hope they take their chances. It's the same for McKenna too with Ball going back to Rotherham.
The League
We started the second half of the season with a six-pointer at home to Hearts and an emphatic victory. I expected us to press on from that but travelling to Ibrox was always going to be a tough ask. That seemed to dent our confidence as we began to struggle, picking up 1 point from our next 3 games in what I thought were three winnable games. The pressure was starting to build as Hearts moved above us and Hibs closed in behind us. A hard fought win in Edinburgh had me jumping, followed by absolute scenes against Celtic which sparked us into action. Hearts put some more pressure on with a win in the last game before the split but we all but secured third-place in-front of our own fans in the return leg. A sloppy finish made it look closer than it was.

Scottish Cup

Oh what could have been. Motherwell lost to Raith in the semi-final setting up an easy Hampden win for Rangers to take both cups. The board weren't happy, and rightly so. I feel like this was a big chance missed! I'm reeling! The worst part is Motherwell finishing bottom of the SPL this year.
Manager's Office
This has been an entertaining season, but one with almost constant niggling pressure from the board. That run of games before the Hibernian victory saw news articles on my demise and my status dip to insecure. Job security never reached 50% for the rest of the season. I'm also disappointed with two quarterfinal exits in the cups and will need to do better next season. We've qualified for the Europa League again and will be aiming to take it one round further – but it depends on the draw. Be serious this time please board members.
Tactically, I made the switch to a 4-4-2 to pick a few more goals up. Unfortunately, I look to be losing Nicky Maynard who isn't happy as a back up and out of contract. This means I'd have Rooney, May and one youngster who isn't good enough for the two positions all season which isn't sustainable. Wright is more of an inside forward too so I could be going back to my 4-5-1. Not sure yet!
Last bit – the training facilities are finally being improved. Coaching and recruitment also. I'll try for youth facilities when the season ticket money comes in. Another busy pre-season is ahead and I'll check back in when I've worked out the answers to some of my questions! Hope you're enjoying!