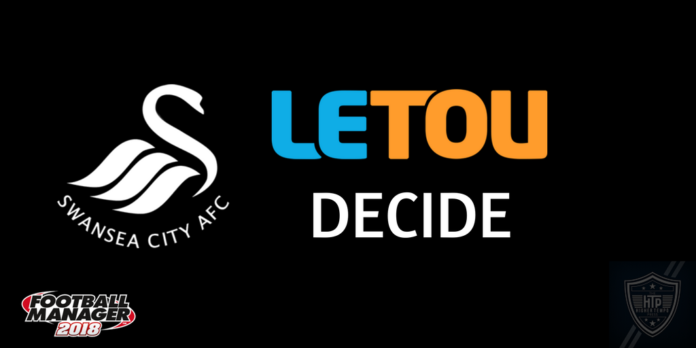 We take on Chelsea tomorrow night so that means that the press are back. The real story is that I'm planning to field a complete reserve side to preserve our fitness for Everton at the weekend but I'm not going to say that out loud.
Before we do a grip and grin, there is news from around the Premier League after Arsenal became Champions. They are well clear and away of second place Liverpool. Oddly the only games they have lost are to Huddersfield, West Ham, Southampton and Leicester – none of the current top six. I do wonder just how they were treble winners having won the Community Shield, came runners up in the Carabao Cup and then won the league but who am I to question the news.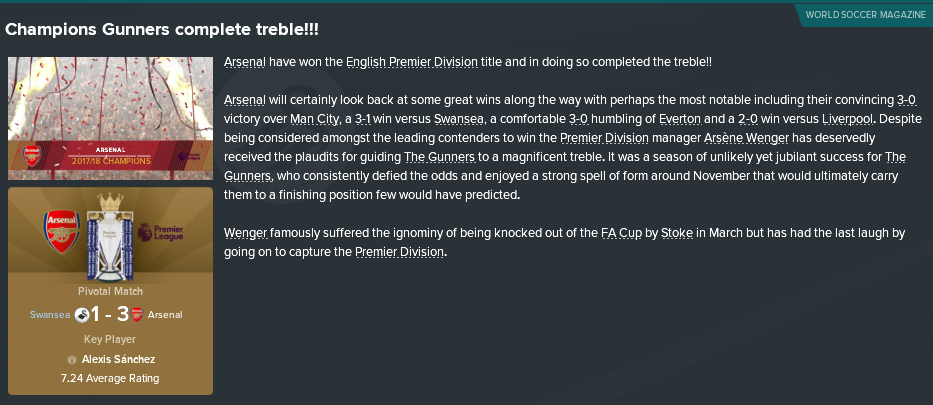 At least we did get some credit with the pivotal match being Arsenal's victory over us. Let's see what questions we have on offer today…
Reporter: Are you considering rotating the squad with the Everton match in mind?
How do they know?!
Me: I would rather not discuss that issue right now.
Sneaky bastards.
Reporter: Another big game for your players today. Is it a difficult one for them to face so soon after the match against Tottenham?
Me: Everyone remains keen to play through any tiredness. We are confident of our chances. Well… confident enough.
Reporter: How do you think a gap of just three days since playing Tottenham could affect your players?
Me: These runs can be tough on the legs, but the momentum they generate is fantastic.
Reporter: How important have Eden Hazard's performances been to Chelsea this season?
Me: I think they'd be even worse off without him. He's a quality player.
Reporter: Chelsea suffered a surprising defeat to Southampton last time out. How does that affect your preparation for this match?
Me: We'll have to be ready for the inevitable reaction. Their manager won't be happy with their last result and you can be sure they'll want to set the record straight as soon as possible.
That is something of a worry, they lost to a Southampton side just a point behind us (but we do have a game in hand). Antonio Conte will insist on a reaction and it'll be up our… reserves… to stop them.