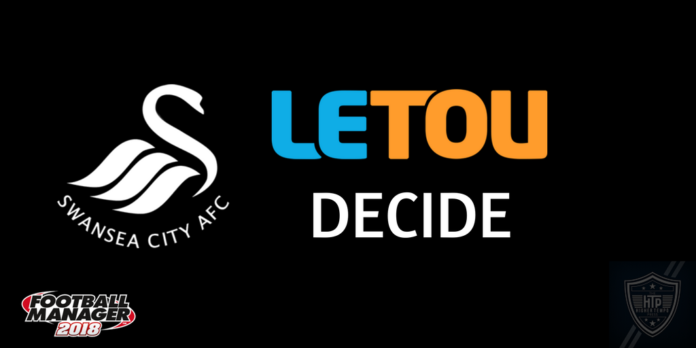 Before we begin, there is some good news I'd like to share. Swansea's Under 23's played a friendly last night against MK Dons Under 23's and while they lost (it was only a friendly), Wayne Routledge continued his encouraging return from injury by playing the first half.
Meanwhile, the Under 18's were in action away at Rochdale, both Kyle Naughton and Luciano Narsingh played 45 minutes. No setbacks to report, all are well on the road to recovery and being part of our run in.
The Champions League semi-finals have been drawn and both ties are pretty mouth-watering.
Atlético Madrid take on Red Bull Leipzig, both teams will consider that a brilliant chance to make the final while the big boys of PSG and Barcelona will tussle. I'm sure if there were any ball-warming available, the management at UEFA have kept those two separate and given it the chance to be the showpiece final. I can't complain too much, seeing it twice I good stuff. I may even attend myself.
Speaking of attending, I'm headed to the King Power Stadium to see a six-pointer between Leicester and Huddersfield Town tonight. Leicester City are in 18th currently on 35 points, Huddersfield have 38 points for 16th place. The teams I predict to get relegated are Watford and Burnley, who are relatively adrift, and Huddersfield are the third team I expect to go down.
Crystal Palace and Leicester should have enough quality to survive but Huddersfield have conceded too many goals.
With our game on Sunday, the press have been invited to the training ground on Friday as usual. I'm a superstitious sort, since we won last week when they came in on Friday, they come on the same day again. I'm not to the level of Don Revie but I do like to keep things steady.
Reporter: Tottenham are confident that they know how you are going to play. Will you be looking to spring a tactical surprise or two?
Me: It's pretty obvious how we'll line up – I'm not the sort of manager to chop and change. We've built our season on consistent performances.
Reporter: Last time out against Bournemouth your team played very well. You must be hoping the side carries that form into this next game?
Me: Everybody knows that we have to keep working hard to put together a good sequence of results. Other than Tammy Abraham, we should be starting with the same team.
Reporter: How important do you think the good team spirit at Swansea has been to this recent of form?
Me: No comment. You're from Goal.com aren't you? I read your article about us being in the relegation mix. It was a disgrace.
Reporter: Swansea suffered defeat the last time they met Tottenham. How will that affect the team mentally ahead of this game?
Me: I don't want to beat them because they beat us; I want to win because I want to win every match we play. Different manager, different system, different team.
Reporter: Are you at all concerned by Oliver McBurnie's poor form whilst on loan at Barnsley?
Me: Not tremendously, no. Poor form is something every player has to deal with in their careers and we still believe in Oliver's long-term potential.
That's all from the press room. Checking on Oliver McBurnie, he's got six goals at Barnsley but hasn't started every game he's played. He's doing fine.
Tomorrow we'll have the match preview ready for Sunday and I'll let you know how tonight's game went.