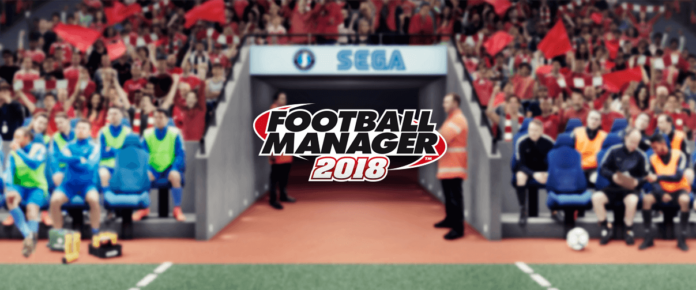 Bronze-Wig
Making a Mountain out of a Mole Hill: Part 5
'Hi, how can I help you today?'
'Hi, yeah. I ordered an item from your website last week and it still hasn't been delivered yet.'
'I can only apologise, sir. What item did you order?'
'A fuck-off massive box of Pickled Onion Space Raiders. I'm hungry mate. Where are they?'
Hello there, thank you for returning. A quick catch up for those of you with a memory like a sieve. We're fifteenth in the league in the clubs first season back in the First German Division for a long, long time. So long in fact, it's actually an effort to work out the maths. Not the greatest position, yet there is hope. As is generally the way during the opening few weeks of a season, one win could see us hurdle into a much more comfortable mid-table position. Ultimately however, it's all about survival this year. Financially, and personally. Can anyone else say 'Squeaky bum-time?'
October:
'Y'know what I'm looking forward to? Oktoberfest.' Marc Arnold, my DoF, grimaced. 'What?' I said.
'Well, I'm sorry to tell you this but you've already missed it.'
'What do you mean I've missed it?'
'Oktoberfest is in September.'
'For fuck sake, what kind of backward country is this?'
Koln, 2-0 – What a lovely way to begin part two. I love winning and Mirko Boland, our experienced centre-mid and Christoffer Nyman, one of our free scoring strikers, both know and appreciate my love of winning. Cheers lads. A big three points these, especially as we face Dortmund next.
Dortmund, 0-3 – Not really a huge surprise as we played arguably the second best team in Germany away. Still, the competitor inside of me couldn't resist flipping tables and throwing bottles at the end of the game.
Hannover, 0-2 – Really disappointing this. Really disappointing. Not least because they beat us at home. Marczuk, our captain, was sent off early in the game, meaning it was an uphill struggle from there. I will point out however Hannover have exceeded everyone's expectations this season and currently sit 2nd in the table, with only Bayern ahead of them. Even still, twats.
Darmstadt, 3-0 – Anndd, breath. After two back-to-back disappointing results it was nice to pick up a green circle. Our three goals came from Abdullahi The Magnificent, Yildririm, a squad player who's unlikely to feature much and Boland, his 2nd of the month.
All in all the month of October consisted of two wins and two losses. I'm neither pleased nor distraught with that. We will most definitely need to try and convert those loses into draws though if we are to have any chance of surviving.

November:
'Today we will be practicing penalties.' The players frowned and shared bemused looks amongst themselves. 'What? Why is everyone so confused?'
'We're German, boss, we don't need to practise pens.'
'Oh shit yeah, I forgot.'
Wolfsburg, 3-3 – A point on the road, yet I can't help wonder. As one of the pre-match journalists said, Wolfsburg have been one of the leagues surprising packages for all the wrong reasons as they find themselves down in a relegation battle. To be honest, it started off like a dream with Nyman scoring early and again just before half time and not long after the second half recommenced. We were 3-0 and cruising, until Dimata, not to be outshone by Nyman, decided he also wanted to score a hat trick which levelled things up. A shite 2nd half cost us two-points.
BMG, 1-1 – A 0-0 bore draw, until BMG scored on the 83rd minute to put the shits up us, thankfully Nyman, a man in form at the moment, pegged them back four minutes later.
Bremen, 1-1 – Oh dear. Another draw, three in a row during the month of November. However, this was more forgivable as our captain Marczuk had yet another brain fart and got himself a straight red for a horror tackle (which I responded with one of my own on him as he walked down the tunnel). I'll give you three guesses as to who are goalscorer is.
Nyman, with his fifth of the month, the only shining light in an otherwise forgettable month. I must point out it was only last month I stated we needed to turn our losses into draws and we've achieved that. I just kind of miss winning.
December:
'Jingle bells, Batman smells, Robin ran away! Oh what fun it is to ride on a fucking massive German sleigh. Altogether now!'
Freiburg, 6-1 – Goals. I like goals. Almost as much as I like winning. Thankfully we managed both in this game. Walsleben-Schied, my centre-back opened the proceedings, Abdullahi decided he was sick of Nyman swinging his dick around and bagged a hat trick of his own, Bentancur re-found his shooting boots and Kuki bagged the 6th. It was just one of those days, we weren't as dominant as the scoreline implies, I think we only had 10 or so chances, but Lady Luck was with us today.
Stuttgart, 3-4 – Another loss on the road. Ruiz put us ahead with an early goal, with Abdullahi finding the back of the net minutes later, from then onwards it was all down hill. Ginczek pulled one back for Stuttgart and Goncalves swiftly added another to equalise, with Kliment bagging their other two. Disappointing but we battled and therefore I shouldn't complain… I will, but I shouldn't.
Bayern, 1-0 – Brilliant this. We played so compact even Tony Pulis would be proud. A late goal from Abdullahi on the 71st minute meant a bum-clenching tense end to the game but we got there for a massive result.
Leverkusen, 1-2 – Anndd back down to earth again. They say it's the hope that kills you and its true. A tough fixture to follow Bayern really, Leverkusen are fighting for the title themselves this season and you could see their quality. Our left-back Reichel scored first and for a short-time I thought perhaps we could cause a second upset in a seven day period, unfortunately Gerhardt equalised almost immediately and Akolo finished us off late on in the game on the 88th minute. To say I was disappointed is an understatement. To say I cried myself to sleep is accurate.
Gelsenkirchen, 1-1 – Bentaleb put Shalke in front early in the second-half of a tight affair, with the fans roaring, and me along with them, we all screamed with relief when Nyman pegged one back. Sure it's only a draw but four points from the past three fixtures is the type of results which will keep us safe… hopefully.
Darmstadt, 3-1 – 'Well done lads, you are playing well.' The players looked around in surprise. I let loose a demonic screech before punching the wall several times until blood smeared the spot. It was 0-0 at half time. Bentancur scored on the 49th minute, Abdullahi 61st and Daka to round it off on the 67th, Boyd pulled one back but the tie was dead. It was a massive away performance, one the local press accredited to my half-time team talk after the game. Personally I'm surprised I wasn't sectioned.
Gelsenkirchen, 4-2 – German Cup 3rd Round – After a bore draw in the league we got some satisfaction throttling Schalke in this thriller. Bentaleb scored against us for the second time this month and within two minutes of kick-off. A disappointing start and I was fearing the worst. Thankfully we kicked into gear and knocked the bastards out. Yep, that's my middle finger, and yep it's pointed towards you Schalke.
January:
'I thought we had a bloody winter-break over here? Seven games in December and four in January. I'm fucking knackered.' I pushed a whole mince pie into my mouth.
'Erm, that mince pie has gone off,' Marc said, with a look of disgust.
'Wovely wouth,' I replied, chewing loudly.
SC Cambuur, 4-0 – The first of our two winter friendlies, it's one to keep the confidence boiling over, and Nyman will be happy to add to his goalscoring tally with a hat trick, with Grujic adding our fourth.
Eupen, 4-1 – Ruiz got things off to a good start, Beruatto, a squad player also got in the goals, and Abdullahi rounded it off with a brace. Grossman lived up to his name by getting a late consolation goal.
Frankfurt, 1-4 – After what was an excellent winter break we came crashing back down to earth. Fuck sake. They are all a bunch of tit-swinging bellends.
RBL, 3-3 – Another mad game where goals were flying in from all kinds of directions. A shame we couldn't snatch a win but RBL are currently fighting it out for a Champions League spot, so, the fact is, they are a much better team than us. Disappointing but hey ho.

So, I shall leave you here in the knowledge that we are currently sitting 11th in the league, and fairly comfortably at this point. We are sandwiched between Freiburg in 12th and BMG in 10th, with a six point cushion in both directions. I don't want to jump the gun but I'm fairly sure we are safe now. The board must agree because they've asked me to re-affirm my expectations for the season. I've told them I'm happy to simply avoid relegation as I don't want to pile any pressure on the team (and I don't feel like being out of a job come the summer).
Player of the Episode:
Nyman, he went a bit mad and couldn't stop scoring in November, it was hugely fun and kept the teams confidence up and ticking over an otherwise disappointing month with his five goals in three games.
Next time I will share the new signings (or lackof) and the run-in to the end of our season, our first in the top division.
Until then, Auf Wiedersehen.