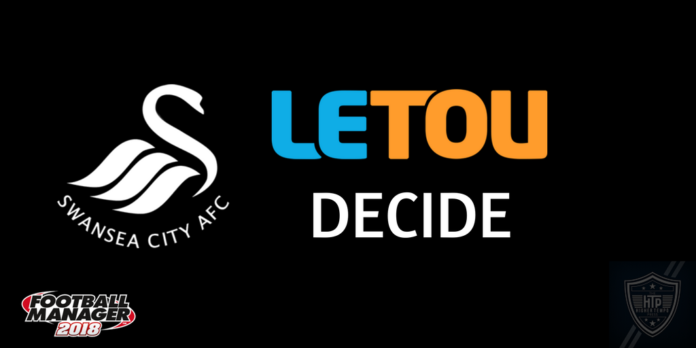 This weekend we will be visited by Stoke City for a 5:30 pm kick off and we're back on television. It seems every week the TV stations are calling us to help boost their ratings.
I'll do the usual match preview on Saturday but it seems like a good a time as any to take a look at how Stoke's season has unfolded and been in contrast to our own. I already imagine that our own preview will centre around those that are available and have returned from injuries.
Still, under Mark Hughes, Stoke City find themselves in the unexpected position of seventh on 43 points, which is level with Tottenham and a point ahead of Manchester City. While the Manchester club is experiencing a revival under Luis Enrique, Stoke have made a consistent improvement since the start of the season.
Saido Berahino has found his shooting boots once again with 15 goals to his name working in tandem with the awesome Xherdan Shaqiri but the star performers have been further back. Chelsea loan signing Kurt Zouma, Joe Allen and Jack Butland lead the charts in ratings.
One player Stoke have recruited mid-season is Francis Coquelin, who is a very good signing. Only 26-years-old and with a point to prove after Arsenal agreed to his sale, Coquelin will partner Joe Allen in central midfield as the long-term replacement for Darren Fletcher. It's notable that several of the old guard are up for sale; Glen Johnson, Charlie Adam and Peter Crouch.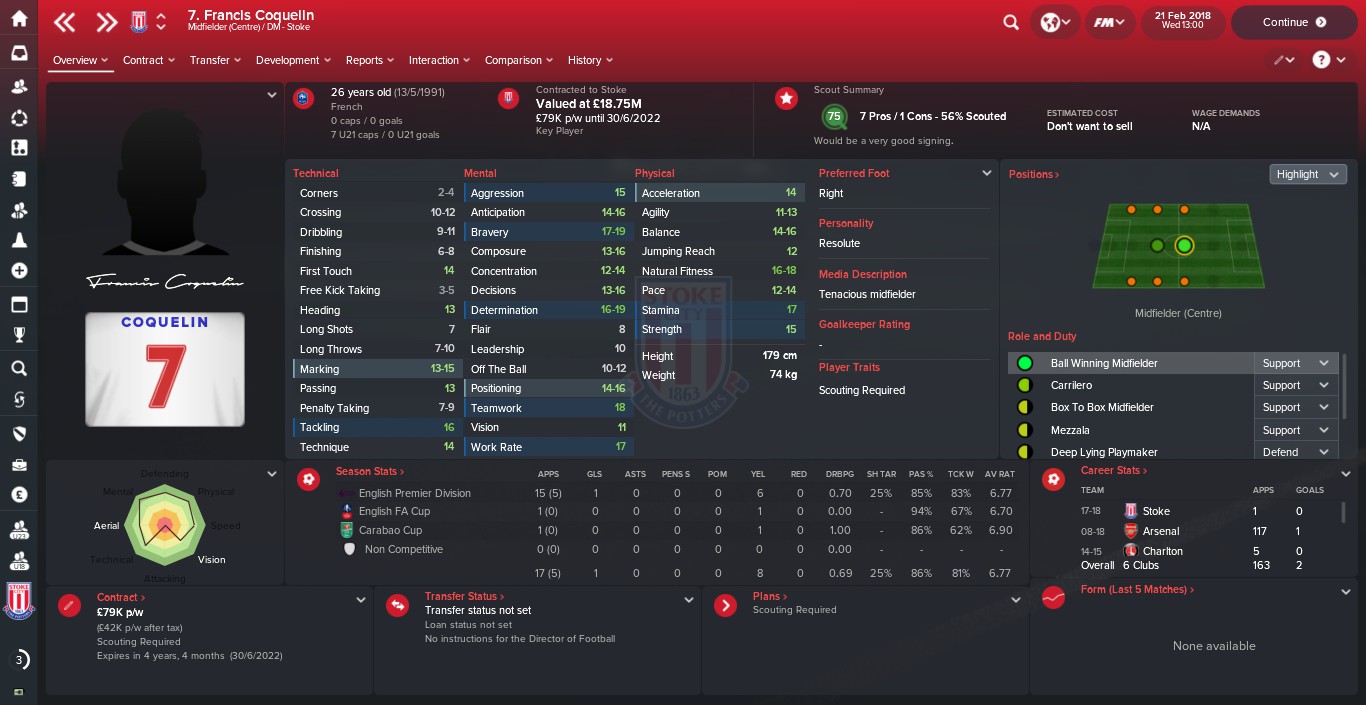 As mentioned yesterday, Stoke will face Arsenal at the Emirates in the sixth round of the FA Cup after defeating Brighton, Sheffield United and Derby County to this point. Stoke seem to be very capable of beating the teams around them such as West Ham, Everton, Bournemouth, Southampton but struggle against the bigger sides. I note losses against Liverpool, Manchester United, Arsenal, Chelsea and Tottenham. A recent loss away from home against Leicester City is of interest, I'll take a look at that on Saturday.
It seems like an optimistic time for Stoke City, Europe isn't out of question and it'll be our task as the week goes on to get our players into the best possible position to add our name to that list of teams to defeat Stoke this season.