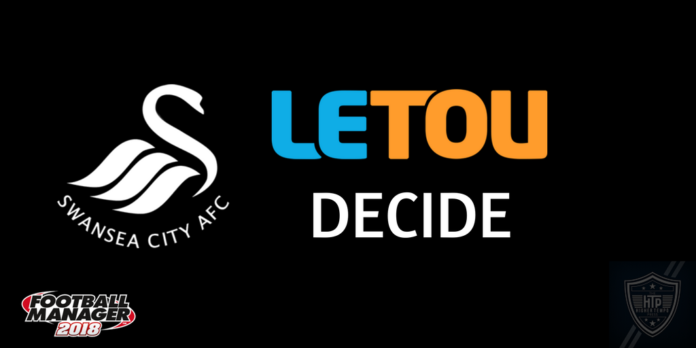 I knew it was coming. Today I must make a decision on the right-back position for Stoke City this weekend. I can't put it off any longer.
Kyle Naughton was injured at the hands of those League One hoofers and cloggers at Portsmouth, which was particularly unfortunate as I was only giving him an hour and Ángel Rangel remains sidelined with a hip problem.
That means I'm going to ask the Swansea fans for their help once more. We have no senior right-backs, which means one of three options.
The first is to move Federico Fernández over to right-back and play the combination of Alfie Mawson and Mike van der Hoorn in the centre. Personally, I think that would be my preference.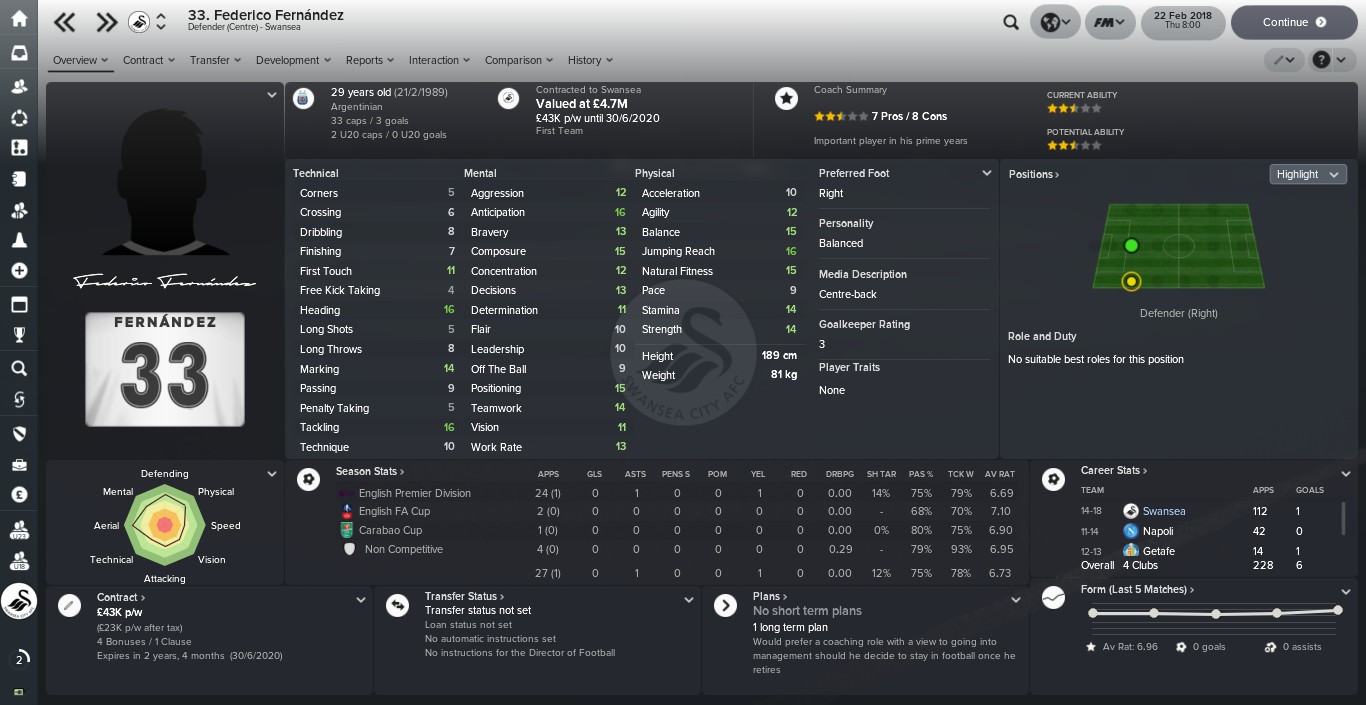 The second option is to look at our U23 side and call up Mael Davies to slot in. Davies did replace Kyle Naughton against Portsmouth when the injury occurred but he has been shorn of football in general over the season. Including U23 fixtures, he's only started eight competitive games and come on as a substitute in a further eight.
The third and final option is a formation change. I'm very reluctant to even put this forward as a suggestion because we've played so well in the 4-4-2 but needs must. We'd move Nathan Dyer into the right wing-back role with Olsson on the other side. Mesa, King and Carroll take up the central midfield roles with the player to miss out André Ayew, which is a shame considering we brought him in recently and his performances on the left have been good.
Swansea City manager @CharlieTangoFM needs your help once again in the #LetouDecide save. With a lack of right back options, what should he do against Stoke City this weekend?

— TheHigherTempoPress (@thehighertempo) February 22, 2018