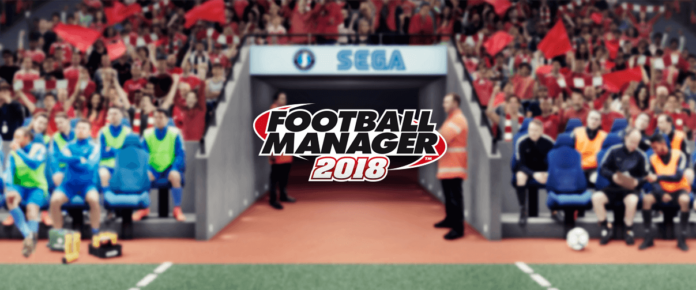 Spanish Inquisition
Barcelona B: Part 2
'–Merry Christmas – everyone!'
'My favourite, this one.' The dressing room was silent. All of the players where sat on the club benches after getting changed and prepped for the game. I skipped over to the iPod speaker and twirled the volume to make it blast out louder. My foot started tapping. My hand started shaking. With a quick twist, I turned around and spread my arms out wide.
'Snow is falling… All around me…'
December:
'Remember, when the ball comes to you, look up, find the pass, see it, then make it. '
Felip translated my words to the players. I took the ball from underneath my arm and dropped it to the ground.
'Like this.' I tapped the ball forwards, ran on the spot to signify running onto the ball, theatrically glanced all around me, then made as if to pass the ball, tangled my legs and lost balance before falling flat on my arse.
Christmas time in the world of football. It's a tough period, when games come thick and fast. It's crucial, if we intend to keep up with the leading pack, to keep within touching distance of the play-off contenders, that we have to keep winning.
Tenerife, 1-1 – An away game. A lovely trip to the Canary Island. The game was as barren and acrid as the horizon however. Neither team played particularly well, neither of us deserved to win.
Sevilla B, 2-1 – A big game this and a massive result. A bit of a rivalry has developed with both teams being associated to bigger clubs. Both of us have arguably overachieved too and this made for a massive game. Oriol Busquets (no relation to Sergio) broke the duct first, with – as are always the way when he occasionally scores – an absolute thundercunt of a goal. A peach. Honestly. Thirty-five meters out and he drills it – bullet-like – in the bottom left corner. Cardona made it 2-0 and a late consolation goal ended a well-battled contest.
Tarragona 1-1 – Another frustrating game. Alena scored and looked like it was going to be the winner, but annoyingly some selfish bastard called Uche scored a late goal for Tarragona to equalise. There's definitely a running theme here, us outplaying the team but losing out on points because we're conceding late goals.

January:
'How would you describe your first six months here?'
I stroked my chin. 'Interesting.' The small cluster of reporters chuckled.
'Would you care to divulge?'
I shrugged. 'In the eyes of the media I've either been the messiah or a leaper but then after a few more wins I was back to being the messiah again. I guess that's normal when associated with such a massive club though. Besides from that my doctor tells me my blood pressure is through the roof. That's new. Never had that before. And my hair is starting to thin from stress. But other than that it's been fine. Just swell.'
Reus, 2-0 – Marc Cardona opened up the scoring sheet, with a goalscoring sub appearance from Mujica coming on to end the contest definitively.
Not long after the game I received an email from the board. Six games unbeaten. Four wins and two draws. I'd received a similar email only a handful of weeks earlier informing me I was on a six game without winning streak. I must say it is much nicer being sat on this side of the fence.
Valladolid, 1-2 – All good things must come to an end. The most frustrating thing about this result was Valladolid have now done the double over us this season. Well, I have on good authority that they stink of BO. Smelly twats.
Lugo, 0-3 – 'Good morning, what can I help you with today?' 'My arse, doctor. I think someones shoved something big and hard up there without my consent.'
Ouch. Fucking ouch. I can't even defend the lads and say the opposition are a top team. The bastards are below us in the league and normally shite. Having lost the previous game my blood pressure was already through the roof so as you can only imagine my face as I walked into the changing room after the game, and rather politely, really meekly, told the players what a fantastic job of fucking up my life they'd made.
Alcorcon, 2-1 – Alena and Cardona were the two goalscorer as we scraped an important win to hopefully get us back on track.
Bit of a strange one this. Alena and Cardona only ever play wonderfully or terribly. There is never an in-between. I get it with Alena, he's still only 20 years old but Cardona is one of our more senior players at 22. Which I suppose is still a baby.
Anyway, lets get this train back on track.
Atletico Pamplona, 0-1 – Or not. An early goal from Atletico Pooface meant my blood pressure spiked again. The vein on my forehead was back to throbbing. This inconsistency is really starting to annoy me now.

February:
'And now will you say, "My friend is late, could you please give me a few more moments before we make a decision about our meal?"'
'Mate, we've been doing this for four months now but I'm still not sure you know me very well. When the fuck would I be that polite? Just tell me how to say "Fuck off and come back when I'm ready."'
Vallecano, 0-1 – For fuck sake. It was pretty much a like-for-life performance of our previous piss-poor game. Shite. Shitting shite.
Our bad run of form (four losses out of five) means we've dropped from 4th in the league slowly but surely down to 14th. And as you can imagine, I ain't happy. Not one fucking bit. The old paranoia is back. Are these bastards out to get me? Are they trying to get me sacked? Was it one of the players who drew a moustache on my photo outside of the stadium? I need a revival and quick and I wont settle for anything else but a win.
Oviedo, 2-1 – Marc Cardona proving once again what a vital player he is… when he feels like it. Strange cat. With two goals it made for a fairly comfortable performance. Hopefully this result will give us a confidence boast and we'll start climbing the table once again.
Cordoba, 3-0 – Another massive win. Another brace from Cardona. Arnaiz rounded off the proceedings with a goal of his own. He's often gone missing far too much this season too.
Cadiz, 3-0 – What's that? Another comfortable win? Another goal from Arnaiz? Wonderful. Sorry for slagging you pal, I didn't mean it, much… Sarsanedas and Alena also managed to get on the scoresheet. 
Player of the Episode: Marc Cardona. His goals have been vital at times. Sure he is a bit of a lazy nob who turns up as frequently as the local bus, but with a goalscoring record of one goal in every three he's one of our top players (which also says a lot about the standard of our strikers – but more on that next time).
Current position: 7th
That's all for now folks. One final episode of our first season to follow. Where we have drama, an exciting debut, and the issue of my future to discuss.
Adios Amigos, until next time.