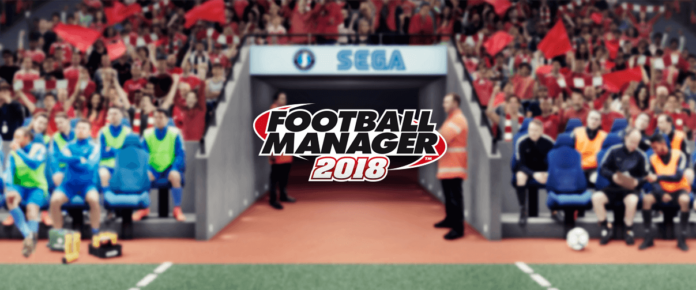 Last week we left our protagonist Louis Henrik being ushered in to meet the press before selecting a squad for the upcoming World Cup play-off against Azerbaijan. Dave Gallop and Steven Lowy are nowhere to be seen, leaving Louis to face the journalists alone.
Martin Martin, Australian Football Chronicle: There is a lot of pressure on national managers to hit the ground running and product results from the off. Are you confident that you will be able to get a good start as the manager of Australia?
Louis: I have confidence we that we can hit the ground running. I'm just pleased to be here, really, to tell you the truth.
Olexandr Kalitvintsev, Goal.com: The pressures of managing at international level are enormous and this is reflected by the huge media interest that surrounds both team and manager. That's a lot of pressure to handle, are you up for it?
Louis: It's not easy having that level of expectation over the job. I'll do my best, that's all I can do. It's all any of us can do.
Martin Martin, Australian Football Chronicle: Considering that you are English, some think it was strange that you have taken on the Australia job. Do you think this could cause conflict in your approach to managing the team?
Louis: I know this will make it tough to win over the fans, certainly. I was as surprised as anybody to get the call but I'm here now so I'll make do.
Matej Peric, ESPNFC.com: You have taken over midway through Australia's qualification campaign for the World Cup. Are you confident that you can pick the team up and get them to the finals?
Louis: Obviously I'm aware of the predicament the team finds itself in, we're going to give it everything we've got and then hope it's good enough.
Matej Peric, ESPNFC.com: Unusually, you take your first football management job at the age of 67. Why has it taken so long and what would you say to those who think you might be out of touch with the modern game?
Louis: I'm certainly not out of touch. I've been a keen observer of the game for years and feel the time is right for this sort of challenge. I've scouted for Man Utd and I was manager of Kidderminster four years ago I'll have you know.
Matej Peric, ESPNFC.com: What made you take this job?
Louis: I'm happy to have been given the chance to work here and to further my professional experiences. I look forward to learning more about Australian football.
Matej Peric, ESPNFC.com: It appears to us as if you'd be more comfortable with a tracksuit style of management rather than a suit and tie one. Do you agree with that?
Louis: I think so yes, it just makes me more comfortable if I get as close as possible to the action. Just as long as there's no 50-50's, I'm not exactly a spring chicken anymore.
Matej Peric, ESPNFC.com: We're led to believe that you're quite heavily focused on the fitness side of the game. How do you intend to factor that into your day-to-day management?
Louis: I don't think this is the right time or place to get into quite such specific discussions. I've not even selected a squad yet so we'll see how fit they are when they get here.
Martin Martin, Australian Football Chronicle: Many people believe that an English manager could never be as effective at managing Australia as a native resident. Do you think nationality matters when it comes to success in international management?
Louis: I firmly believe that the right person for the job can be of any nationality. Having said that, I'm prepared to appoint Australians with international caps to my backroom staff.
With the press conference over, our Inept International Manager steps away to be given a stack of paper containing profiles of Australian players he can select from. He flicks through the papers as the secretary is waiting for the inevitable 'back of a fag packet joke', luckily this isn't Mike Bassett we're dealing with.
"Excuse me, love. There's no Aaron Mooy in here. I've heard of Aaron Mooy, I'm certain he's Australian. He plays for Huddersfield Town in Yorkshire. Has there been some mistake?"
"No, Mr Henrik, there's been no mistake. He's out for three weeks with concussion."
"Oh. That's brilliant."
"Josh Brilliante? You can call him up if you like."
"Um… I may need some time alone in a room with a notepad, a pen, a pot of tea and a bag of mint imperials. How long do I have before this squad gets announced?"
"Two hours, Mr Henrik."
Join us next week to find out who has got the call for Australia's first competitive game under Louis Henrik.