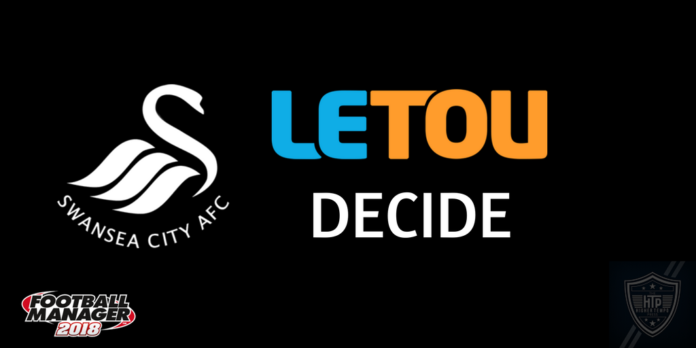 It comes around so quickly, doesn't it? It only seems like yesterday the members of the press core were here for the Bristol City preview and now they're back, only this time they're reporting on league action.
As I enter the room I can feel them baying for blood, looking for any sign of weakness to fill their previous column inches. There'll be no mention of Bristol City or Carmarthen here, that wouldn't fill the narrative they're looking to publish. They want under pressure, under fire and other things I can be under. A table, perhaps.
Reporter: Brighton have been the feel-good story of the Premier Division so far with their brilliant performances defying expectations at every turn. What have you made of them?
Me: Can we talk about Swansea please? I have no interest in what Brighton do or don't do unless they're playing us, which they're not.
Reporter: You have the opportunity to climb out of the relegation zone with a win here, how important does that make this match?
Me: It's a must-win, it's as simple as that. I wouldn't be here if I didn't think we were going to be safe from relegation.
Reporter: How big a miss is Wilfried Bony ahead of the Watford match?
Me: It's a big loss but I am still confident we can get the result without him. Tammy Abraham is a good striker and Jordan Ayew will work very hard.
Reporter: Who are you considering as a replacement for Wilfried Bony?
Me: Tammy, I've just said. Clear your ears out, eh?
Reporter: Is there a chance that Abraham could put pressure on Bony and stake a claim for a regular place in the team?
Me: If Abraham performs well then I don't see why not. Let's see how the team perform before we put the horse before the cart.
Reporter: Leicester will continue their battle against relegation when they face Man Utd. What do you think their chances are of avoiding the drop?
Me: I am not in the business of making such predictions. Couldn't give a shiny one, mate.
Reporter: Watford are currently lying in 17th place in the English Premier Division. Do you think there is a chance Watford could take all the points at Liberty Stadium on Saturday?
Me: I think it's going to be a struggle but if we play well I think we'll come out on top. We play to win. I want those three points for ourselves.
I feel like a bear being prodded. As I leave the room I take the temperature, visually. It seems like I've not given them much to go on which is better than giving them too much. They do need to learn to listen though, I'd just said Tammy Abraham would come in for Bony and Victor Kashuba from ESPN wanted to throw in Jordan Ayew's name. If he was half a journalist he'd have known I'm planning a 4-4-2 with both of them but he intentionally wanted me to favour one over the other. I'll remember his name.