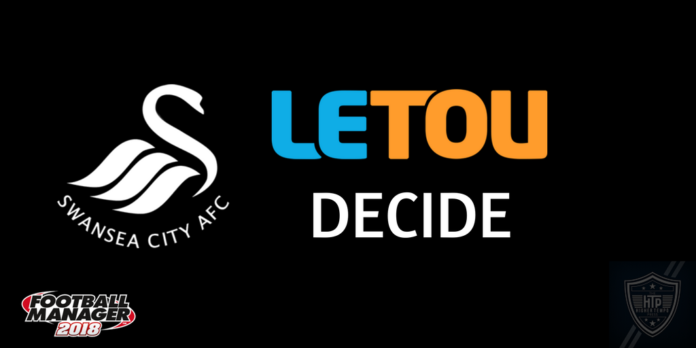 Later today, we host Watford at the Liberty Stadium. If the Burnley game was a six-pointer and Stuart Reid could only lead Swansea to a point, this is even more significant. It's 19th vs. 17th and there are just two points between us. A win and we go above Watford for certain, maybe above Burnley and level with West Brom on 23 points depending on other results. I'm not going to lie, 16th position would do me fine at end of the season.
Recent results in the league for us have not been brilliant. Obviously not my fault but it will be unless I can improve matters and it stays like this. We've had no wins in four league games, including Burnley, West Brom and Huddersfield Town – all opponents we cannot afford to drop points to. The wins over Liverpool and Leicester seem a long, long time ago. We did win over Bristol City of course but no member of press wanted to speak about that yesterday.
Watford themselves beat Crystal Palace 1 – 0 at the end of November, then went on a seven-match winless run before recording two wins in succession against West Brom and Leicester. What does give me cheer is the fact that they were beaten by Arsenal at the weekend in the FA Cup and Marco Silva played a full-strength team.
The Hornets in-form players are unsurprisingly Troy Deeney, Kiko Femenía and Abdoulaye Doucouré. Surprisingly Richarlison is way down on the list, he's not even been picked for the last three games, reduced to a substitute role only. He's not in the team my scouts think will start so if he does, that just highlights the incompetence I am surrounded by.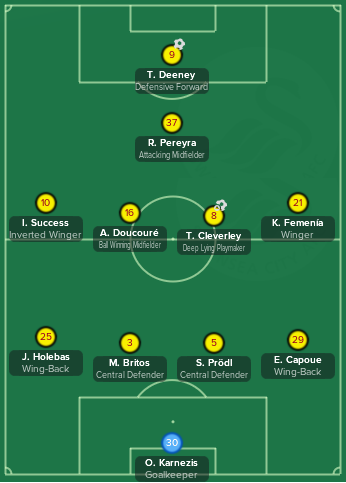 I'm sticking with the same team who played against Bristol City, aside from Tammy Abraham replacing the injured Wilfried Bony and Mawson partnering your vote winner, Mike van der Hoorn. It's 4-4-2 and again my fingers will be crossed.
There's a little added pressure as I'm told, this week, this website's Mike Pearson will be looking at my tactical approach and knowing him as I do, I expect something of a painful examination… especially if we lose this one.
Tune into @thehighertempo at 2:45 today to see another live reporting of this crucial league game.