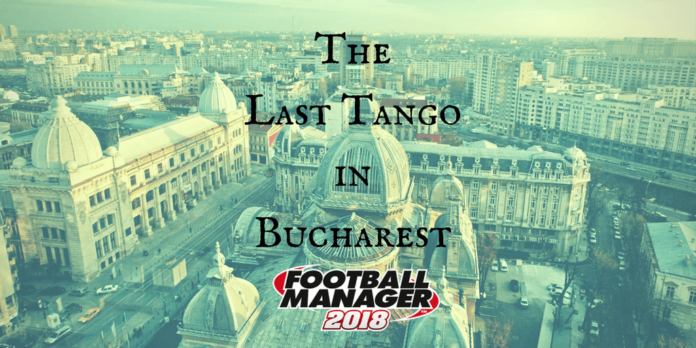 Dear Reader,
Thank you for tuning in this week to read the Last Tango in Bucharest, a series written by myself with support from my sibling Mike and with the encouragement of Chris Darwen, Mike Pearson, Jack, Luke and everybody else here at Tempo.
Unfortunately, I have made the bold decision to put the Last Tango on hiatus. We're both enjoying the save and, if you read last week's episode, both doing well to the point our teams have qualified for the European group stages in our respective competitions. Steaua somewhat unbelievably so in a tough tie with Sevilla and it was no easy street for my Dinamo side, coming up against Wayne Rooney's Everton and squeaking through on penalties.
Charlie Tango has been poached the evil tyrant Editor-in-Chief of this and many other successful football websites to take up the cudgels at Swansea City for a project we have been featuring on Tempo since Football Manager 2018 was released in association with Letou Sports, who are Swansea City's shirt sponsor.
As a result of the increased content I am submitting to the Letou project, which is such a fantastic project for all readers with interaction on regular twitter polls, merchandise and other prizes available throughout the season, the Last Tango will take a break until such a time I am sacked with I'm sure several others thinking that it's a matter of weeks!
One of the issues with the Last Tango is that there is more coordination and scheduling required than a normal single writer/player effort, so in its place, I am introducing a singular effort which I have more control over. That is currently known only as the 'Inept International Manager', for which I hope you'll join us for.
Fear not, the Last Tango in Bucharest will return. In the meantime, I hope you enjoy the attempts to save Swansea City from relegation and my new column beginning next Monday. If you'd like to keep track of the Last Tango episodes, this is the link you need: just click here.
Thank you
Charlie Tango/Craig Thompson