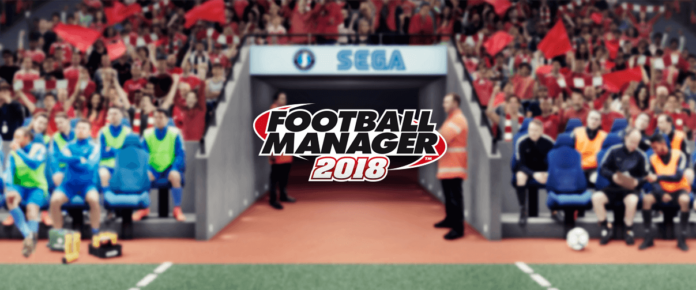 Football Manager 18 is being hotly anticipated by management fans everywhere, but the attributes given to top players by the professional scouts used by the game will also be under scrutiny. Whether they've had their first breakout season or have been criminally under-rated by the game, here's a list of 11 players who desperately need an upgrade in this year's FM18.
Timo Werner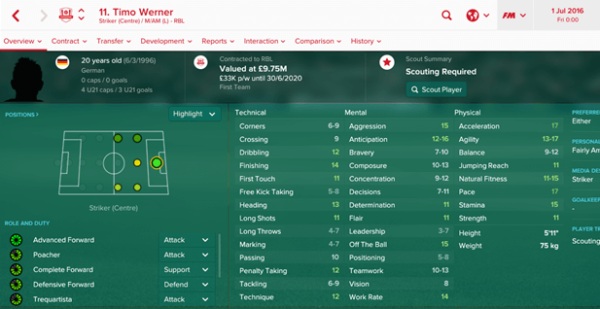 Timo Werner struck 21 league goals for his new club RBL last season, helping them reach the champions league. This was up from 6 in his final year with Stuttgart in 2015-16. He had a stunning season with the Bundesliga runners-up last year, and deserves a significant upgrade for FM18. In particular, his first touch and finishing has been excellent, as he broke the defensive line and punished the opposition time and time again. He therefore warrants a big upgrade for the new season.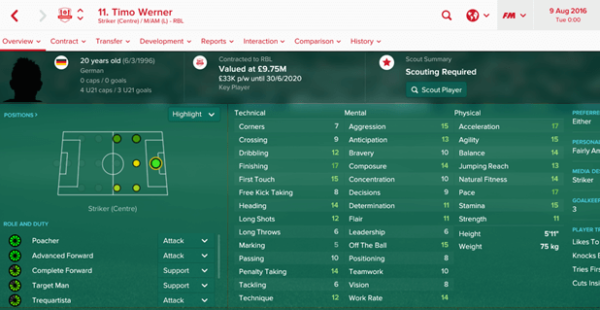 Ryan Sessegnon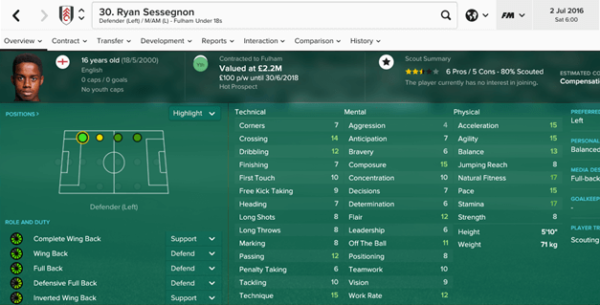 What a year for the 16 year old. Fulham have struck gold with the young left-back, who is fearless on the attack, and chalked up 5 goals and 3 assists for the Championship side, which is astonishing for someone so young. He could get stuck in too, with 1.5 tackles made per game, but most impressively his ability to run up and down the left side was superb. He deserves some certain recognition for his efforts, but will need to replicate his outstanding form if the London club are hoping for Premier League football.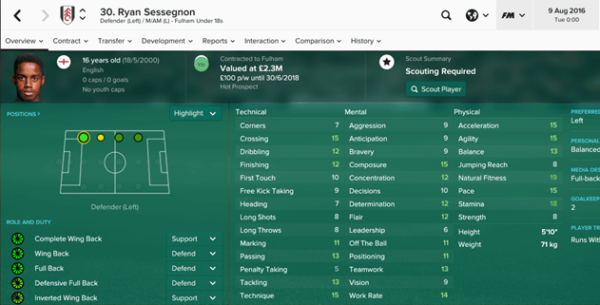 Pablo Piatti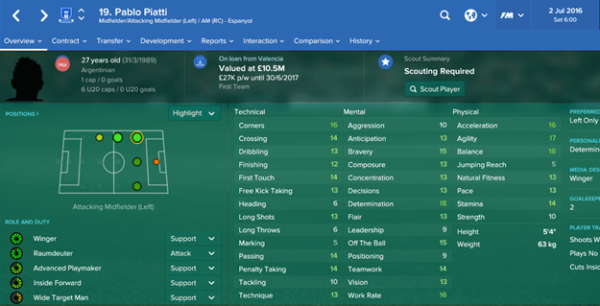 Long-term FM players will know full well about Pablo Piatti. A classic left-winger, he can beat his man and has plenty of tricks. But over his career with Valencia and Almeria, he hasn't taken the league by the scruff of the neck and made himself a real prospect. After his switch the Espanyol last summer, he racked up 10 goals and 10 assists in the league, as the Barcelona-based side reached their highest league position since 2011. He's added numbers to his game, and fans will be expecting big things this year.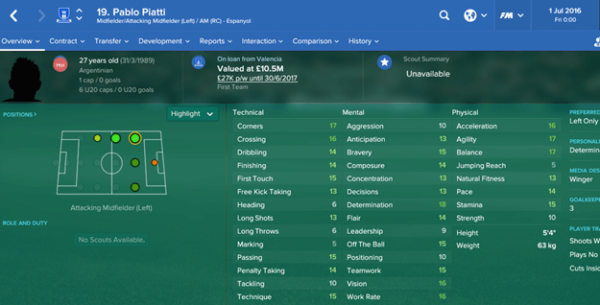 Ivan Perisic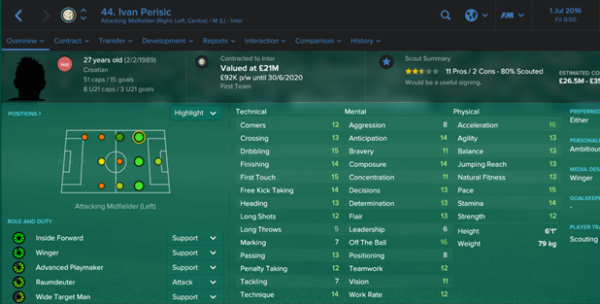 11 goals from left midfield in a league renowned for its defensive ability is impressive. 8 assists only adds to the CV of Ivan Perisic, who enjoyed his best season yet in 2016-17. So far this season he's already put away 3 goals and 3 assists in the opening 4 games, as the Croatian gets better and better. It may be time for Football Manager to no longer look at this man as a decent all-round winger, and to acknowledge his outstanding attacking ability.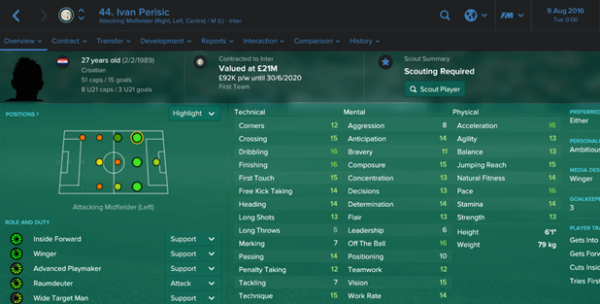 Kylian M'Bappe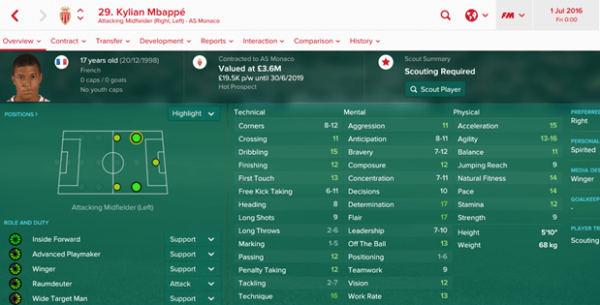 A superstar in the making, Mbappe was crucial in Monaco's title win last season, putting away 15 goals in 17 starts, despite only turning 18 mid-way through the season. His pace and tenacity to get through on goal, followed by his technique and composure to score is what made him the most wanted player in Europe over the summer. Still being so young FM wouldn't be able to go overboard with his attributes, but there's no doubt that this man's current ability is outstanding.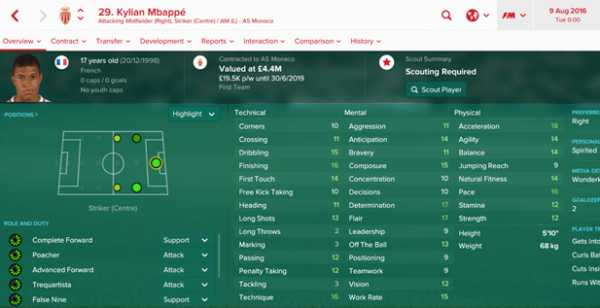 Sead Kolasinac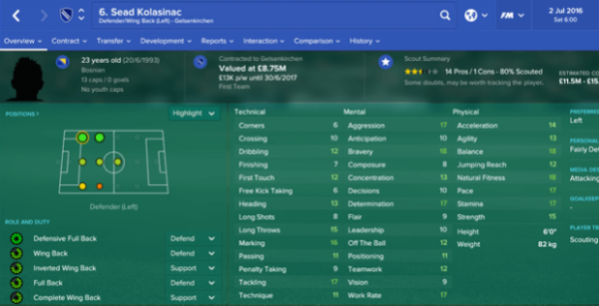 Awarded the prestigious award of best left-back in the Bundesliga last year, Kolasinac made his free transfer to Arsenal over the summer. In the handful of appearances he's made so far this season, combined with the superb performances with Schalke in the last campaign, he's put together a strong case for an FM upgrade. Contributing to 8 goals from wing-back demonstrates his excellent attacking ability, and you just need to watch him to know he needs a considerable strength upgrade.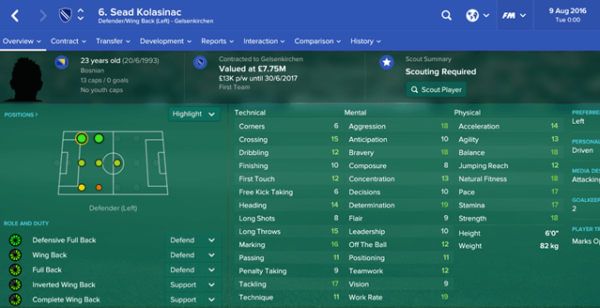 Josh King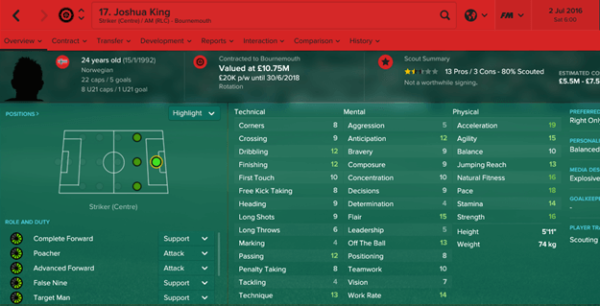 Despite still being a raw talent with a long way to go in terms of build-up play and teamwork, Josh King had a breakout season with Bournemouth in 2016-17, recording 16 league goals. His overall finishing ability and composure saw a dramatic rise, and if he can pick up this season where he left off last year, he'll be one to watch for the big clubs in the Premier League.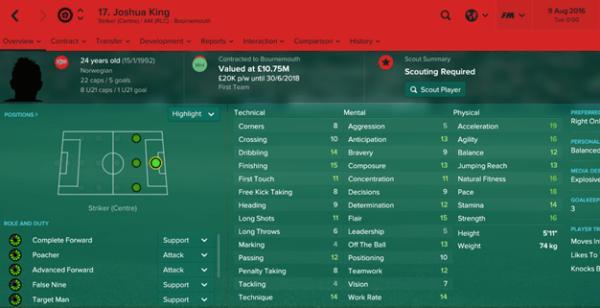 Naby Keita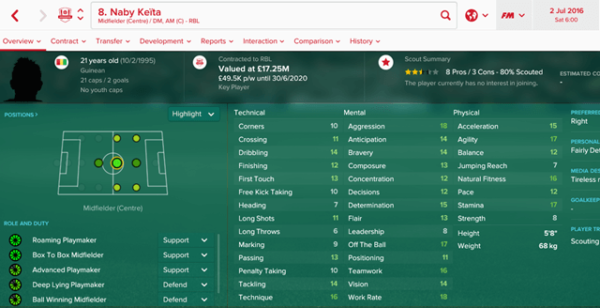 Another member of the Bundesliga team of the season in 2016-17, Naby Keita burst onto the scene, racking up 8 goals and 7 assists from midfield. His consistent power and technique over the course of the season is what led to interest from several big clubs, before Liverpool agreed a deal to sign him next summer. A mixture of high-intensity runs, deft passes and excellent finishing means that Keita deserves a significant upgrade for this edition of FM.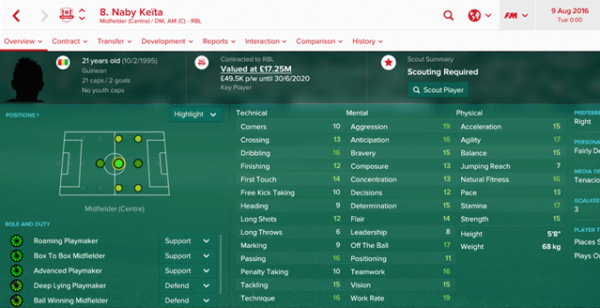 Gabriel Jesus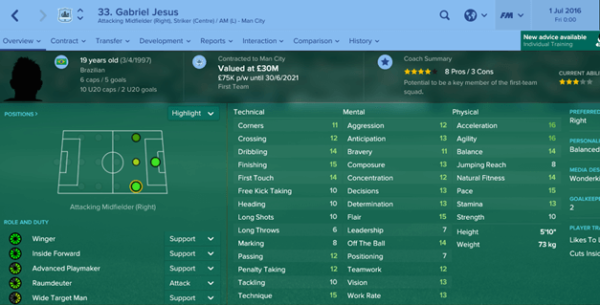 One of the most striking features of Gabriel Jesus' scoring records for Man City is the number of headers he reaches. Of the 11 goals he's already scored in blue and white, 2 are headers. This may not seem like many, but for a 5-foot-10 Brazilian youngster, it's pretty good going. That's as many headed goals in the league as Thierry Henry managed during his entire Arsenal career! Big things to come from Jesus, and 2017-18 will be a vital season for the youngster.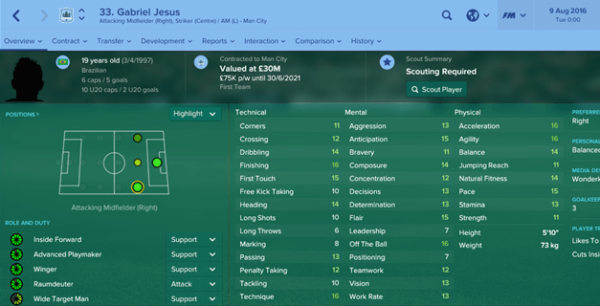 Pierre-Emerick Aubameyang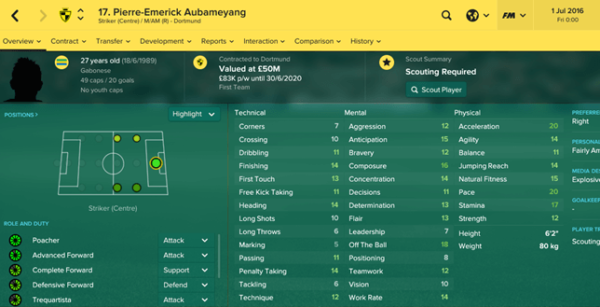 In 2015-16, Aubameyang struck 25 league goals. In 2016-17, he blew that away with 31. He has been one of the most prolific strikers in world football, and must be surely deserving a massive upgrade on FM18 soon. His ability to break the opposition back line, but also getting up above the centre-backs to score headers. You don't score that many goals without having serious finishing ability, which is why he surely warrants the FM attributes to match.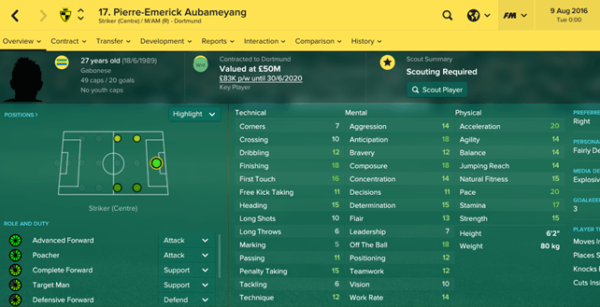 Joe Allen
Hear me out. Joe Allen enjoyed his strongest season since his Swansea says in the centre of the Stoke midfield last year. Racking up 6 goals in a mid-table Stoke side is impressive, but his all-round game has improved. Dominating the midfield, he got stuck into 2.4 tackles per game and took more shots every 90 minutes than he's ever done in an entire league season. While he didn't set the entire league on fire, there's no doubt that he deserves some recognition for his excellent form.