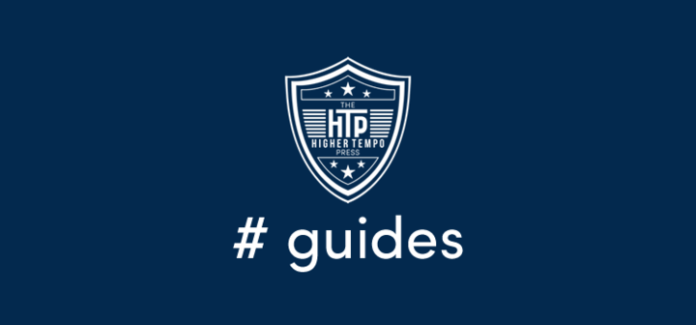 Imagine, you became a manager of the small amateur club with limited financial options, you have only one coach and part-time physio and your players train after their shifts at work. You hope they will play with your own philosophy, with your favourite formation but there is not enough time to learn them everything.
Imagine, your formation didn't work in the pre-season. It didn't work in the first three competitive matches either.
"What should I do?"
Yes, you can help to yourselves with some set pieces.
Everyone who knows me from around the Football Manager community knows I'm addicted to set pieces. I love them in real life as well and I try to create something new every time it's possible.
I love them from my childhood and I always love to remember times when I was a schoolboy and my father was a member of the coaching staff of my youth team in our small town.
We always tried to create new set pieces together with him and some of my teammates and we gave them names after our favourite girls from school.
Same as with formation I try to create something I didn't use before even we're still limited by options in set piece creator in the game as all you who create set pieces, know. That was why I created Short Corner Kick Routine for FM17 or False Short Corner Kick Routine.
I experimented with Short Free Kick Routine as well this year.
Throw-In Routines
If someone asks me which routine is underrated or underestimated I would select Throw-In Routines.
It was the first thing I created in FM16 and tried to edit it also for this year's edition. My favourite one is ticked as Short Routine in the game but I think it's very various because I always set 1-3 players to offer the short option.
I know many FM players put the big players to the penalty area and player with the best attribute of Long Throws and they wait if it will work. Yes, it's the one way you can go with it but how many times you have Rory Delap in the squad?!
As I had not good enough players for Long Throw-In Routine in the Reading squad I had to analyse my players what would be better to use.
I realised I have a couple of players with Decisions + Anticipation + Passing attributes. I also found some of my players have good attributes of Decisions + Passing + Finishing + Long Shots. What does this mean? I decided to place two players "Come Short" and one player "Lurk Outside Area".
Expect for players who stay back, one player is around the near post and the rest in the penalty area. It resulted in many fine goals including strikes from outside the penalty area or clever pass to the box and well place finish by one of the players before a goal.
---
My own rules
This is something that is linked with the words above. The analysis of your own players is very important as you try to find mistakes in your formation and general play.
Set Pieces could be very helpful when your formation doesn't work. They can help you to win the tight game or if you're in a bad form.
Rule number 1: Analyse your own players
One example is the game in my long-term save with Reading from the latest stage of the 2033-2034 season. My players were fatigued after the long season, we were hit by some injuries and our tactic didn't work perfectly.
We played against Wolves and despite already being Premier League champions I wanted to win the game to stay unbeaten and to have a chance beat league record of gained points. I started with six players around 17/18 years old. We won 2-1 thanks to one goal after the corner kick and one goal after the perfect free kick.

If we take a look at the goal from the corner it was my new routine I tested in a couple of matches. I use Mixed delivery and one of the most important players is the one with Challenge Keeper role – red rounded player. He can stop the movement of the opponent's keeper.
Mixed delivery is good if don't want to play specific routine like the short or far post. You can surprise your opponent with every corner. This time we scored thanks to good work by the player with number 27 and the great header by Roberts who was instructed to attack near post.
---
Rule number 2: Right players in the right roles
As I wrote above Roberts scored a goal with a header. The most important rule I set for myself many years ago in real life and in this game later is to have right players in the right roles.
Imagine your smallest player will be your main heading power during set pieces based on long balls. I know, sometimes it happens but we have to be realistic.
I want Roberts to be dangerous every time the taker will serve the ball to near post area. His attributes for this role are these…

I know there could be a player with better Decisions and Off The Ball but no player is perfect and I like his Strength and Jumping Reach.
As I wrote above about the player with Challenge Keeper role let's take look on the player I have there. It's our winger/striker and most valued player but that's not so important. He is great for this role. It's very popular to place there one of the central defenders but Walker is the best right now.

We can talk about every single player there on the pitch but the last one I will talk about is the player who is set as Stay Back. You can use here a striker who is not good enough for a role in the penalty area (not too usual) or winger who is capable of defending
In this case, I was lucky to have both my full backs in these roles so there are not lost somewhere in the penalty area during the possible counter attack.

The same rules apply to defending set pieces too as they are also very important. Be sure your players will defend the right areas in the right roles. If you want to play counter corners be sure you will have quick and well-anticipated players in "Stay Forward" role. Be sure you will have the best players to zonally mark six-yard box.
---
Rule number 3: Analyse your own mistakes
The last rule is to analyse what was wrong with the set pieces. The best example is Quick Throw-In Routine in this year's edition. I used it in FM16 and it was quite effective but this year I removed this routine after a couple of matches as my player every time sent the ball to the opponent because my other players were unable to reach required positions.
It resulted to counter attacks or unnecessary and hard battles for the ball and players could lose their energy of course due to it.
My advice would be very simple – don't be lazy and be patient. Step one is to pick the right players for the right roles. Step two is to the analyse your mistakes.
Just open the match analysis screen, select your set pieces and watch every single set piece highlight. You can spot your players in the wrong positions and you also spot if the specific player did it once or many times. If the wrong thing is repeated try to place there another player or try to make space for the player and remove some role.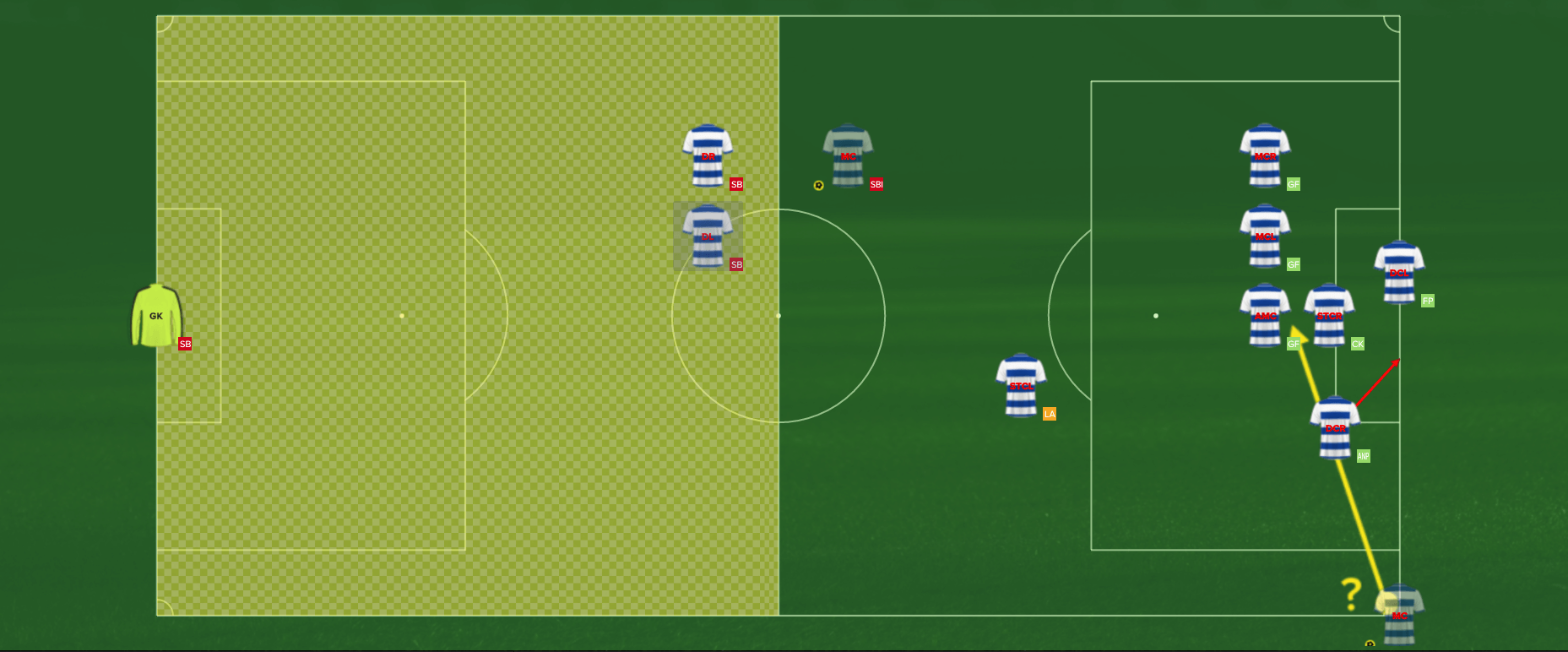 Conclusion
As I wrote at the beginning about the small amateur side I'm sure this my way is able to apply for big clubs as well. I know many FM players try to make the best formation possible and they want to score a lot of goals and win trophies. I'm the same but I don't want to rely only on strikers and goals from open play.
Not every time my formation works perfectly and not every time I'm the favourite in the game. I know it's weird because I won everything in my long-term save with Reading but I also played for some other teams within FMSlack Tactics Challenge and the set pieces were crucial during testing the tactic and waiting for that moment players will be familiar with the formation.

DOWNLOAD!
Yes, of course you want to try these out for yourself. Well, now you can – download them here.