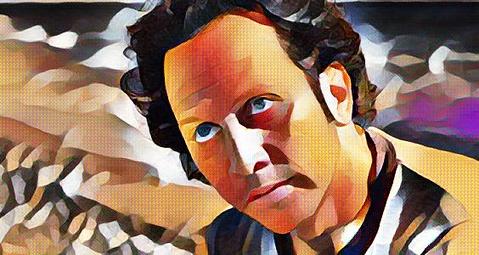 It's mid-July, the transfer window is in full swing and we're a few weeks away from having football that actually matters on our TV again. Like many other football fans, the break is leaving me quite bored. I need a challenge. I need to be back on Football Manager.
Admittedly, it's quite a few months since I last booted up the game. Fresh after making Southampton the dominant side in Europe, having done the same with Lyon on FM16, I took a break. I sat back and reflected on my past glories.
Now, I'm back and there's a big challenge ahead of me. For a player who usually sticks with one club and makes them into a giant, bouncing across Europe's five biggest leagues is going to be a real challenge. Winning the Champions League in each country will be even harder- especially as I've given myself the added challenge of bringing glory to a side that's never won it before.
It's a nice short-list of clubs, in all honesty. There are the likes of Arsenal, Paris Saint-Germain and Atletico Madrid to consider but, for me, starting with one of the big boys feels like cheating. I need to start lower and I've cut my options down to Valencia and Schalke, it's not an easy decision.
I decide to start with Schalke, immediately earmarking Valencia as the potential next stop on my European tour of success. It's July 2016 in-game and I'm wary of the fact that Schalke finished tenth in the recent Bundesliga campaign in the real world, which I certainly need to do better in. I've also taken note of my team's Europa League involvement, another potential avenue into the Champions League, should I have problems domestically.
My style is knowledgeable, I've tweaked the points system slightly as I was alarmed by my low adaptability, and I'm a former divisional professional footballer. Arsenal, my beloved club, are where I'm hoping to finish this challenge – but that's a number of years away and, for some reason, I've also decided that I can't join a club who wins the Champions League whilst I'm managing. Hopefully Arsenal's European struggles continue.
When I check my squad, I'm immediately greeted by the news that Leon Goretzka, Atsuto Uchida, Coke and Felix Platte are out for months. They're all rated highly by my staff so that's a real issue but I'm pleased there's some quality to work with.
In yet more good news, I'm told that we have six players that can play at left-back, including a Sead Kolasinac I'd very much like to keep, but our general squad depth is lacking. Wonderful. I have just £7.75m to spend & £8.75k p/w left in my wage budget. What on earth has been happening…?
A young goalkeeper by the name of Timon Wellenreuther is someone I'm more than happy to be understudy to Ralf Fahrmann but I'm concerned that we've agreed to loan Fabian Giefer to Bristol City, leaving us with just two goalkeepers. That may need addressing.
As I plan to play Benjamin Stambouli in a more defensive role, I definitely need a midfielder to compete with Johannes Geis and Leon Goretzka, especially as the latter is out for a couple of months. I've decided that's my priority but I'd also like to sign a new striker. My scouts have been informed to look at first-team options for both, as well as a backup goalkeeper.
I've told the players I think we can qualify for the Champions League, even raising my expectations with the board and getting some more money out of them, and thankfully the players don't think I'm being ridiculous. Benedikt Howedes seems to like me, which is nice, and I've promoted two youngsters to the first-team squad.
Pre-season went well, I'm happy with a number of goals we're scoring, and I was stunned that the board actually went ahead and brought Javier Pastore for me, though it ate the majority of the budget. Sead Kolasinac is proving to be a problem though as he's furious I didn't accept Bayern Munich's offer of £5m. I also offloaded Klaas-Jan Huntelaar on loan, mostly because his wages were ridiculous and Franco Di Santo has impressed me in pre-season.

Our German Cup game with Duisburg is frustrating, as we're taken in extra-time. For some reason, my side can perform exceptionally against the likes of Sporting, Feyenoord and Galatasaray but we struggle to beat a side I've never heard of. Thankfully, Holger Badstuder puts us into the second-round.
We're drawn against Bayer Leverkusen in the opening round, who we also face on the opening day of the Bundesliga season, whilst the Europa League group draw pits us up against Saint-Etienne, Feyenoord and Ukrainian side Zorya.