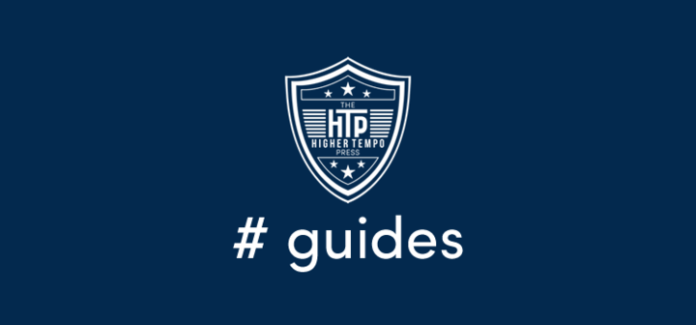 So, you've probably gathered by the title of this piece that I didn't have the success of a save with Bromley as I would've liked. If you haven't read about my Bromley save it was a very topsy tervy journey that led to me getting let go. But getting let go isn't that bad as it seems at first, as I think most real life and virtual football managers would agree that management is very much a learning process. So, trying to put a positive spin on getting the sack I'll take you through what I learned from it.
1: Don't Panic
Firstly, even though you might instantly think that getting the sack will flush your career down the drain, it won't. Yes, you may not be considered for the more attractive jobs but the unemployment stage can help you reflect on what went wrong and how to rebuild your career. Whether that's dropping down a league or not it could make you more patient in your decision making, which in the long run will help you.
2: Morale
This was probably the biggest learning curve for me in FM17. It's absolutely imperative to keep the vast majority of your squad happy. You might be able to get away with the odd player having a moan but believe me, you don't want that to spread through the team. If the squad's morale is low it becomes increasingly hard to get results, even against relegation candidates. Just like if you were annoyed that you were being nagged to do the washing and you do it in a lethargic manner, the player's attitudes are very evident on the pitch. Whether that's by conceding an early goal and going on to get thrashed or just lacking any enthusiasm to attack the game you cannot allow the squad to turn against you. If things do start to go sour though try a team meeting which could help get the players back on track.
3: Patience
Another big thing I learned from being sacked in this save was to take your time. Unlike other games, Football Manager isn't the game to try and run through quickly, you need to take your time to fully help your chances of staying in a job and there are some aspects you can delve into while you bide your time in pre-season and in the run up to matches.
4: Transfers
Don't just buy for the sake of buying. Especially if you're not a club like PSG or Real Madrid with bundles of cash. I kind of learned this the hard way with Bromley in what looking back now was probably the most stupid transfer of my life. Despite having quite a restricted budget I couldn't help but splash out a little. Into the market pops a 35-year-old central midfielder who's just a tad better than my starters. I bring him in for setting us back even further financially. Don't get me wrong, for the first few weeks it paid off with the player getting a couple of goals, but the reason I shouldn't have bought him soon caught up to me. Playing a 35-year-old as your starting midfielder can only lead to one thing…a 5-month injury which sets you back even further as you pay for his recovery. So be smart in the business you do.
5: Deadwood
This ties into #3 and #4 as you look to improve your chances of keeping your job. Getting rid of all deadwood no matter how much you might like them can help in many ways. Of course, it gives you more finances, but it could also prevent the morale of the squad dropping if you don't play them often enough for their liking. However, in moving the deadwood out of your club make sure you don't turn those players against you in making them feel you're forcing them out of the club.
6: Staff
Fully utilise your staff. Even though it might seem like some staff members are included just for realism, they really do help. Whether it's your assistant taking over training because his methods are better suited to the players, or properly going through the data analyst's pre-match report like @LongBallFoot said in his guide, it all helps give you that extra edge on the pitch.
7: Tactics
Be smart with your tactics. When in a bad run of form, you may want to change formation to spark a reaction, which is fine but make sure you do it the right way. Seeing as your squad won't have a whole pre-season to settle into a new formation it'll probably be best to train a few during that time but if you haven't, make sure if you do, to change to a formation your players are comfortable playing in. Changing to an awkward fit could make things worse so it's best to try and play the way best suited to the players you have. Also, don't chop and change formations in quick succession. This could just confuse your players and damage your chances of staying in a job when you're looking for a solution.
8: Set Pieces
As I'm sure most of you have read @KeysiRensie's set piece guide on Tempo, it can really help. If times are rough and goals from open play are hard to come by, all you need is one set piece routine to go your way and secure those all-important three points. This could apply in defence as well as attack as you look to strangle a win on a wet and windy Wednesday night.
9: Scout the League
One thing that getting sacked can also teach you, especially if you're playing in a league you don't know too well, is scouting the league. Form is one thing when looking at your next opponent, but it could be misleading as a team in bad form could still have quality players to do the job against you. Scouting the league can help you see where you're more likely to pick up points and hopefully keep you in your job.
10: The Board
Now, as these are the people that will decide your future at whichever club you're at it's important to use them to your advantage. Whether that's setting lower expectations for yourself to give you more time to turn your form around or simply following the club's philosophies, make sure you're able to produce what has been proposed to you, even if that is by lowering your expectations.
I hope you enjoyed reading this piece and hopefully, if you're struggling to keep a job down in the game, this can help you survive to see another game, month or even a season.