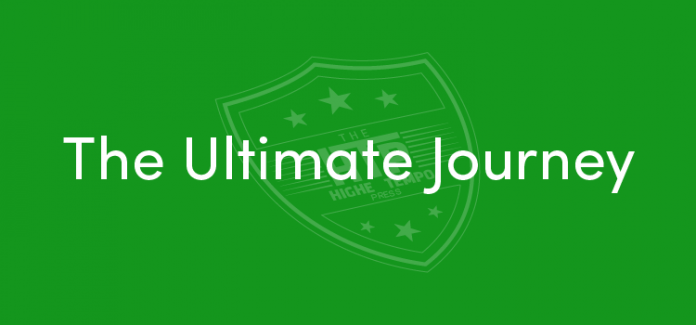 Last time out you read about me taking over at a club in Mexico- Queretaro. They were a side who were recently promoted into the top division of Mexico which is obviously Liga MX. Now the board just want me to fight bravely in Liga MX but with that, I had to first understand the relegation system in Mexico.
For those wanting to get a more in-depth understanding this video from Copa 90 gives us a good breakdown- (https://www.youtube.com/watch?v=z02aGGkZE2s)
The Mexican football system in divided into two stages the Apertura or the opening stage which starts off in July and ends in May when the Clausura concludes. This takes 17 games each with the Top 8 teams going into a playoff type system to find the winner. As pointed out by Patricio Marcos who commented in the previous post to explain the whole league system to me. I think that's a lot of information to take in so let move into the Apertura.
Transfers In
I was lucky that I was provided with money to work with to get my squad ready for the season. The squad I inherited here which just had 12 players which wasn't good enough for a 17 game season, I was in for a very busy first window.
Julian Muniz- 500k
Julian Muniz was one of the more expensive signings in this transfer window. We were able to secure this tricky winger for 500k and as he popped up in the attribute search that I do and with the minimal players I had, he had to be in. He will slot right into the first team and occupy the left-hand side.
Ivan Colman- 775k
Next up was another Argentinean, one who is now 32 and will add valuable depth and experience to the first team and with the fee which we have paid for him he will be a regular fixture in the first team squad.
Sebastian Leyton- 22k
Depth was the keyword here as it didn't matter how old they were but if they were adding strength in depth to the squad they would be in and Leyton was the same. This time I think we got an absolute bargain as we were able to seal this deal for a measly 22k.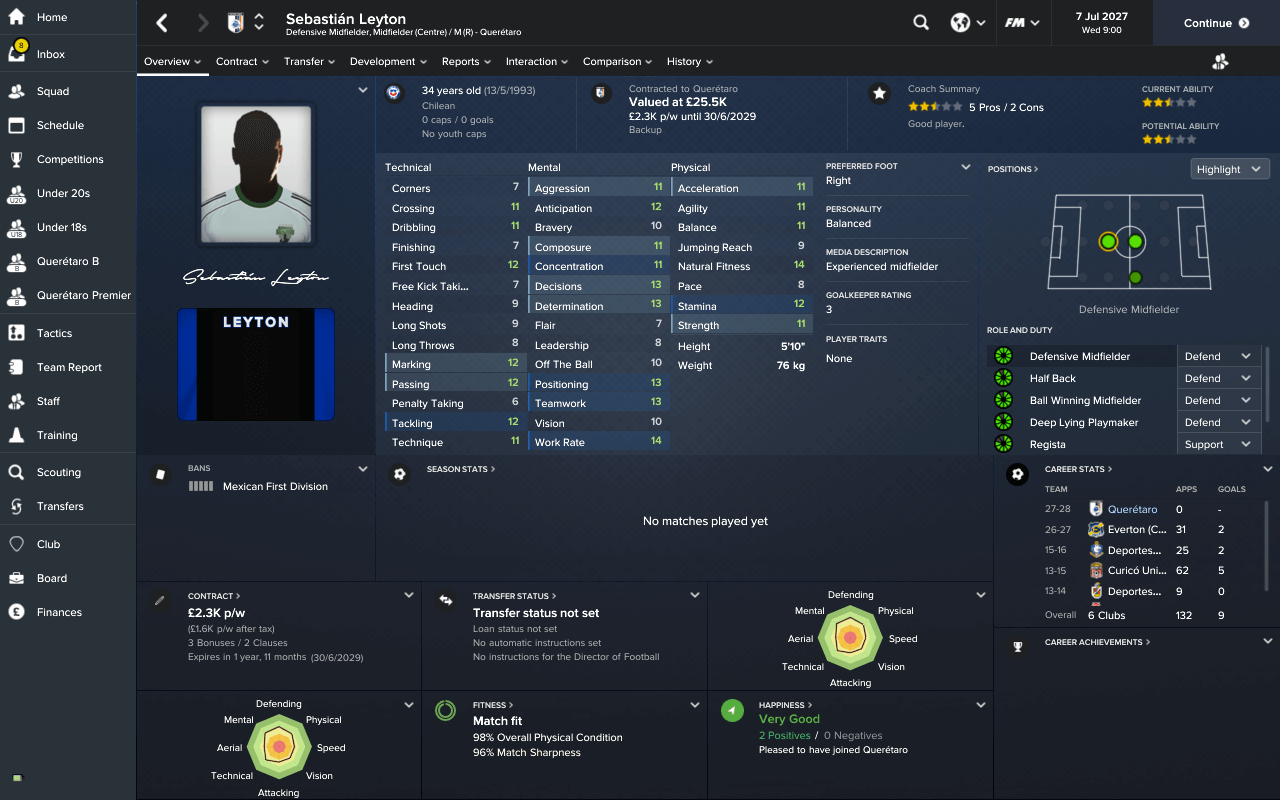 Lucas Suarez- 160k
Argentineans were another thing that was present throughout the squad as Lucas Suarez was added to the increasing list of South Americans who were transferred in. The fee, in my opinion, was pretty modest.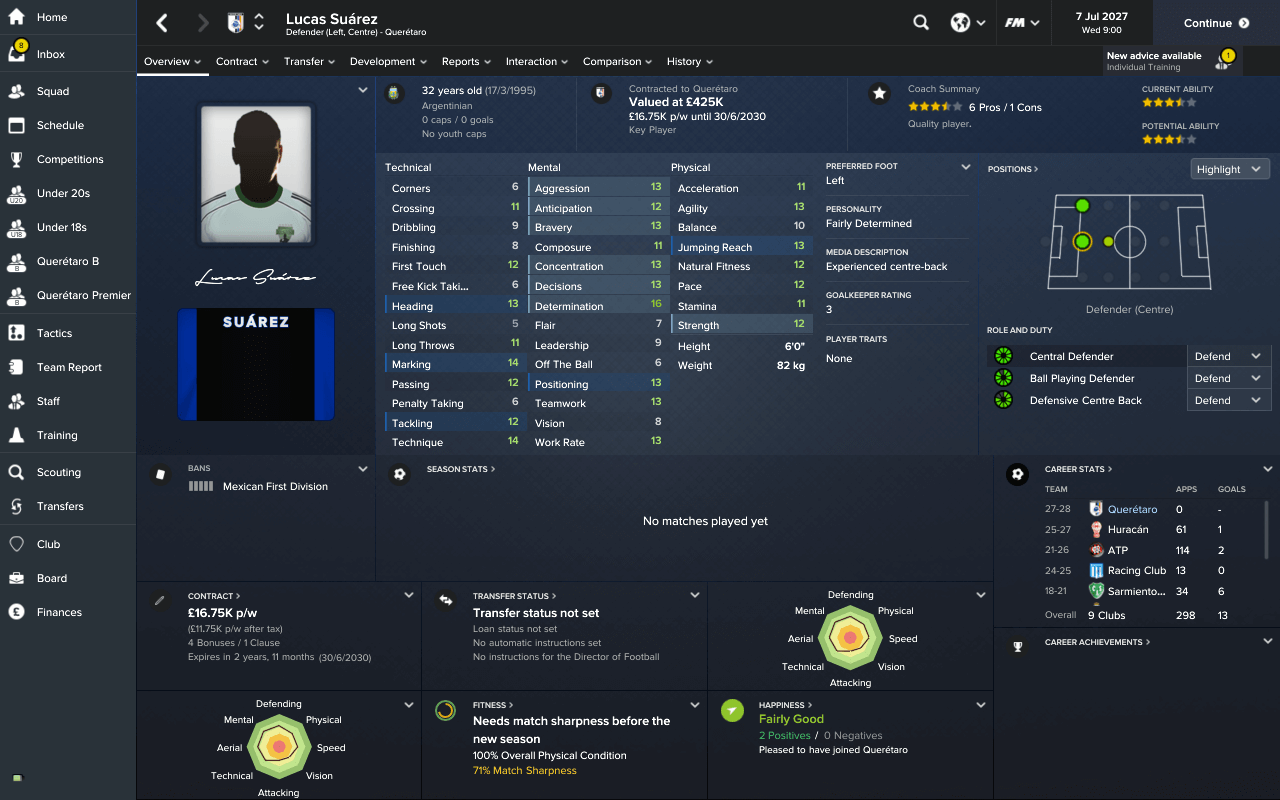 Carlos Rolon- 30k
Another veteran in Carlos Rolan was added for 30k was the fee, happy with that!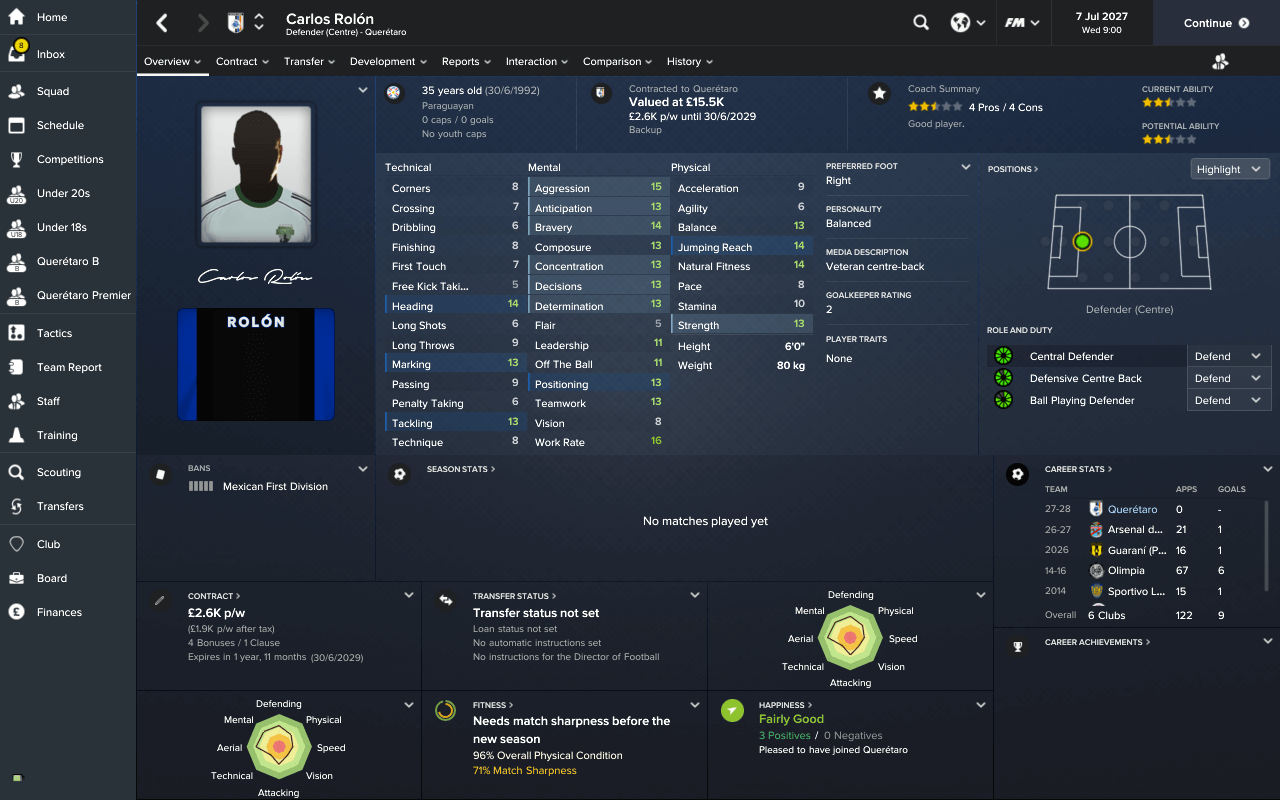 Jose Silva- 120k
There was just one keeper at the club and adding Jose Silva was one signing I made very early on. Silva is a player who is decent and will definitely challenge Alan Aguerre for the first team role.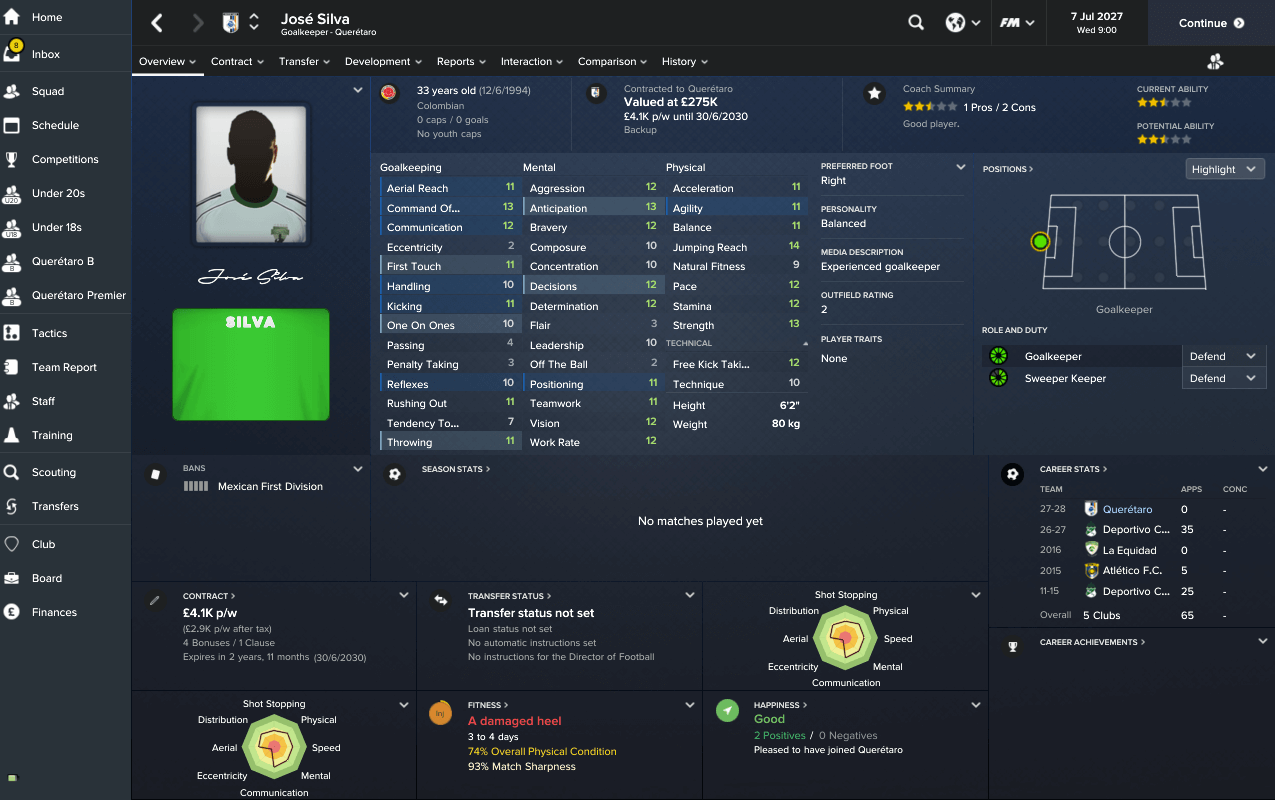 Felipe Macedo- 275k
Felipe Macedo was one of the signings I was really excited about as the attributes he had on him for the defender role were great, he could work wonders in the heart of my defence.
Hernani- 200k
Hernani was the next signing. He had everything to sit in the middle of the park and distribute the ball. It was a big coup getting him in from a club of the stature of CEC
League
The less spoken about the league the better, we had a shocker. Though it was something that I was half expecting. We were only able to get 3 wins all season and only secured 13 points from the 17 games. This included a 6-0 thrashing from Cruz Azul.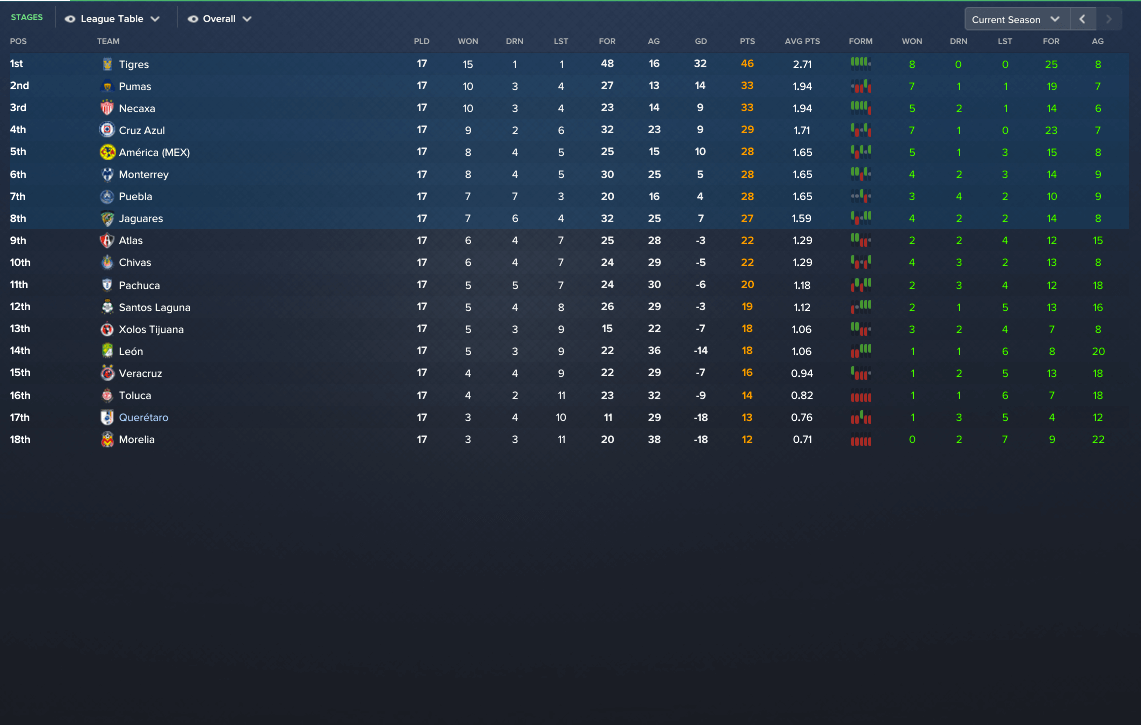 Well, I won't be able to tell you currently about the relegation because I want to leave that for the next update where we can calculate the previous 3 seasons and mathematically make out what is required to stay up.
The Squad
Obliviously as we finished second from the bottom there won't be many players who would've had a good season but I will still highlight a few of the players who played relatively well.
Bastian Quinones is my 20-year-old defensive minded midfielder who started 15 of the 17 games and was able to break down the play very well.
Hernani his central midfield partner did performance well too as he was involved in the very few goals that we scored.
Follow My Blog
If you enjoyed this update of The Ultimate Journey and want to know more about the series follow me on Twitter.