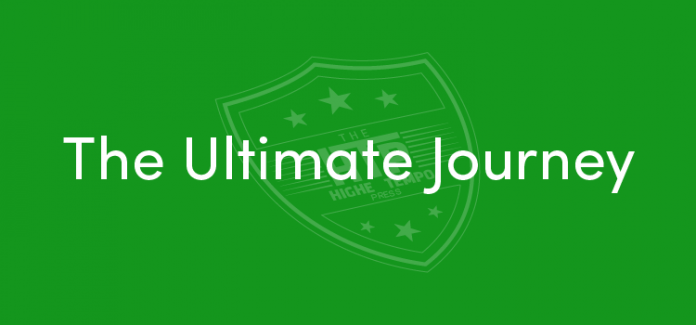 Having introduced to our new team in the last post this would be a great way to show you how we fared in when we were in charge of this Chinese club. I got the job when the club had already played 18 games which meant that there were 16 games left of the season and a cup to contend with, I don't wanna sound cocky but we did quite well.
Chinese Super League
When I got the job Yanbian were 5th of the table and the board demanded an Asian Champions League finish from me. I, however, had a look at the squad and did decide to play defensive minded set up which would make us hard to beat as we did have the second best defence in the league. The title was a possibility moving into the games as we were able to trim the gap to 4 points at a moment though due to our cup fixtures as well we did fall short later on as Shandong were crowned Champions with two games to spare. Though I think this was a mighty good achievement by our standards as this was the highest finish for us as a club and did account to the most goals scored in a season by us in the history of the Chinese Super League which meant that we were taking the strides in the right direction.
Chinese FA Cup
So as touched upon in the previous piece that we were in the Semi Finals of the Chinese FA Cup and I was taking interest in the competition as we were certain to attain a champions league spot and the league had started to slip away which did mean that it would be great progressing to the final to the cup.
In the Semi's we were drawn against Huaxia Xingfu, they weren't particularly doing well in the league as the were in 14th and I hoped they would show us resilience in their fight against us however I rolled out a side which was pretty strong and this quality was portrayed by my players in the match as we scored twice before the break and both goals coming in the 32 and 33 minutes for us which did leave us with not just a stronghold in the match but both the legs. The match ended with us having 17 attempts to their 3 of which they had none on target which highlighted our dominance.
Over to the second leg, away from home was much more end to end than the first leg which was played at home. We opened the scoring through Ouyang Jinhui in the 4th minute putting us in a comfortable 3-0 agg lead at the break. I was pretty pleased with my players with their performance in the first half, just as I said that just 5 minutes into the second the had an attack of their own as Sun Bo beat our keeper Du Jia at his near post and levelled the game. We were still leading on agg but I wanted just one final goal to seal the deal and that was what we got as Ouyang Jinhui doubled his goal tally in the match as he netted past their goalie in the 84th minute sending us through.
Like in Australia, finals are held over two legs in China too. We were up against the mighty Guangzhou who are like the Real Madrid of China in terms of their success etc. I was dead nervous for the match, there was something positive that I had everyone fit for the match and was hoping to topple them. This, however, wasn't the case as in the 29th minute Marlos Moreno opened the scoring for Guangzhou as he was able to beat my right back and fire home the first goal. It reached the half-time break and I was thinking that okay it's just one goal to them we still have our home leg to play and if we contain them to just one at their place it wouldn't be the worst result. Though just minutes into the half our player of the season Jhon Murillo picked up an injury and had to be replaced. Shortly our misery was complied by Ren Hang who scored on the stroke of our mark.
This was it, we were at home to the biggest club in China, I told my boys to go and give their all. It was evident as we were creating the chances and certainly unnerving the opposition. Though to all our shots was their extraordinary goalkeeper who played a 7.5 on the night and just stopped anything that came his way. It was a master plan by their coach Fabio Cannavaro who set out his team to defend and did they defend.
Team
The team played really well this season, both under my stewardship and off the previous manager who did bring them to this platform in the league. Some of the top performers of the year were- Venezuelan winger Jhon Murillo who was on fire and too on the nominees for Chinese player of the year as he scored 14 and set up 9 averaging 7.35 along the season which was just mind blowing. Next up was Yuan Zhenyu who played in a deeper role for us but was still able to score 4 and set up 4 averaging a 7.10. Next was 30-year-old Chinese winger Tang Shi, Tang even though he was Chinese he made me think about dropping one of the foreign players because of his performances he was just as phenomenal for the previous manager as he was for me as he average 7.18 with scoring 8 and assisting 8 too. Lastly, we had Egyptian attacking midfielder who was a player who even though had a lot of players in that role he came out on top as he made 30 appearances scoring the combined highest of 14 and assisting 7 too.
Staff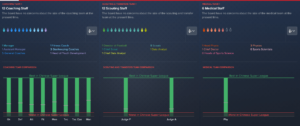 With this just being my first half of a season in charge in China I was able to upgrade my coaching system significantly and make them the best in the league in every aspect which is always something I look into in my FM saves.
Follow My Blog
If you are excited about the next season and want to know more about the save, follow me on Twitter and Slack to keep up to date with all the behind the scenes with the save.