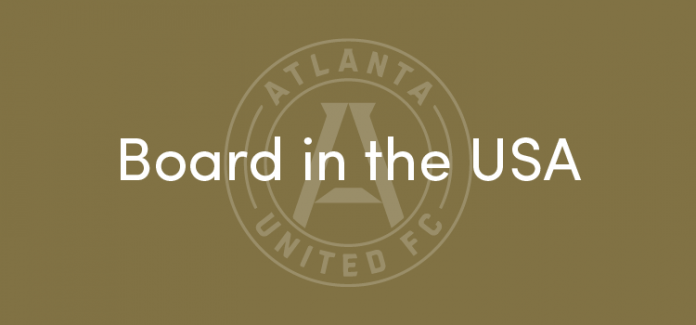 Board in the USA 12: One Man's Trash
Have you ever woken up in cold sweat, days or weeks after losing a championship? You think what might have been. So you keep going. You want that championship. You need that championship. And whatever is in your way will be torn down.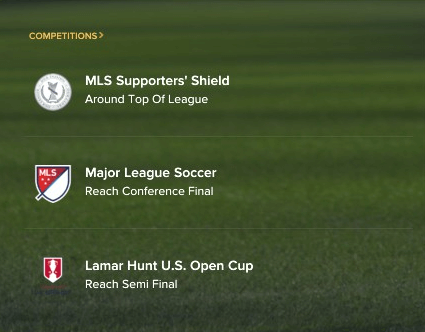 With the meeting of prior expectations comes even greater expectations. Atlanta want me to get to the Eastern Conference Finals in 2018. I actually intended to take this year as the rebuild year, but screw it. We can rebuild our way to a Final.
The 12 December Waiver Draft rolled around, and there was no one I was particularly interested in. However, London Woodberry, the problem child in our roster, was taken from our hands in the first pick. Good riddance, I hope you cause your problems to somebody else.
I spent those few weeks fielding calls and making enquiries for squad improvements. I realised something – all other MLS teams were keeping their cards close to their vest! There was very little movement of players in the league at that point. This was particularly bad for me, given my need for success almost immediately to appease the Board.
On a whim, I checked the Transfer Listed players in MLS, and voila! The solution to my Forward position appeared.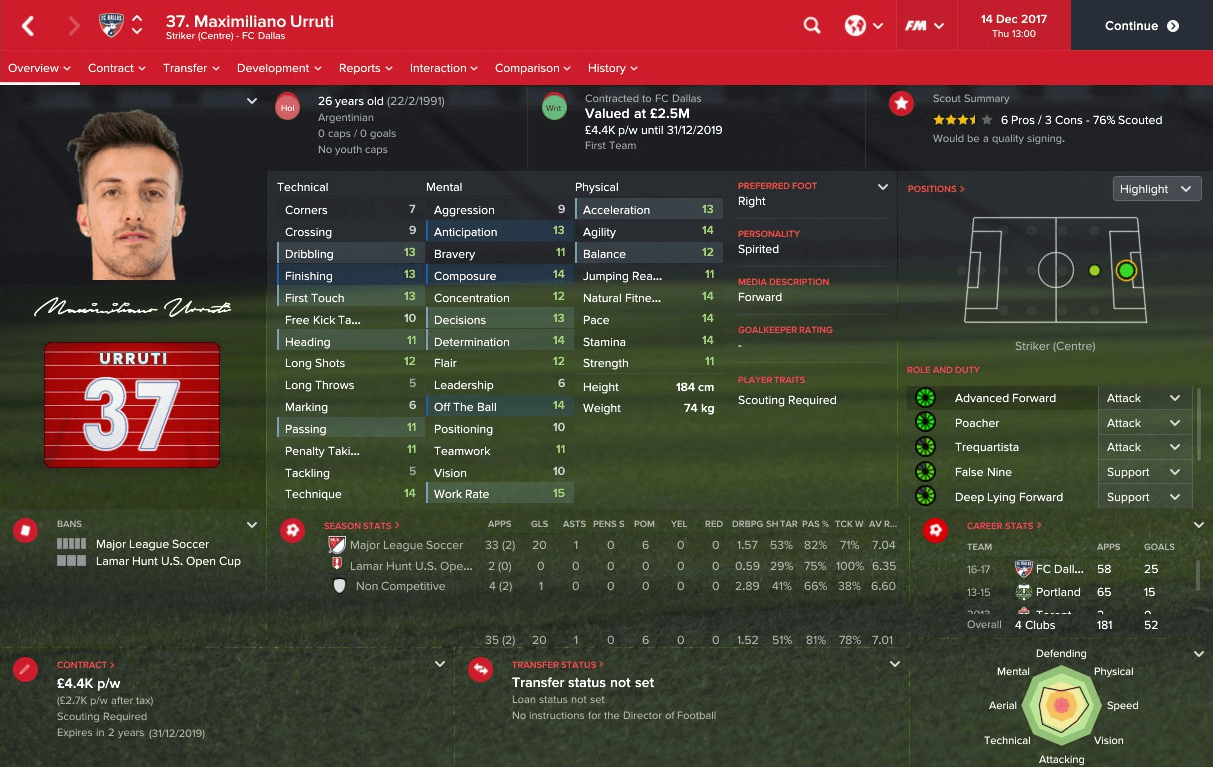 (Note: This screenshot was taken before he was listed.)
This guy is a class player. A proven goalscorer in a decent MLS side, what's not to like?
I fielded the call, but they weren't having it – they rejected a 1-for-1 trade for Carmona.
The next day, he made the move to Sporting Kansas City. It seems I missed the boat on this one unfortunately. If I paid closer attention to the transfer listings, I could have gotten on this bandwagon. Another mark in the mistakes column on my name as Director of Football.
Fortunately enough, there was another name that caught my eye.
I'm not even sure why this man was transfer listed. He's a first team player! My guess is Sporting Kansas wanted to free up cap space, as well as make Erik Palmer-Brown, one of the rising stars in MLS, the main man in central defence next to Matt Bessler. Fair enough. I made the enquiry, and it was a complete steal – trash for treasure.
I solved my woes in central defence! Just by paying a bit of attention. While I was too late with Urruti, it happens sometimes. All we can do is suck it up and move on.
The 2018 Superdraft
On the 19th of December, the 2018 Superdraft Class was announced. I took a look at the players and I could hardly believe my eyes. This pool is so much deeper than the 2017 Superdraft! I quickly identified two players that I desperately wanted on my team.
While Coyne's technical attributes aren't fantastic, he had a great finishing touch. More importantly, his Mental and Physical attributes were very good for one as young as him. He was also a Generation Adidas player to boot!
(Generation Adidas players are players who have been identified by Adidas as the potential future stars of MLS. As such, their contracts in MLS, if drafted, are negotiated and paid for by Adidas. This means that Generation Adidas players will count as part of the 8 Off-Budget players afforded to every MLS roster, alongside Senior Minimum Salary players.)
Since I needed another forward to support Ulises anyway, I wanted this guy badly.
But that's not all.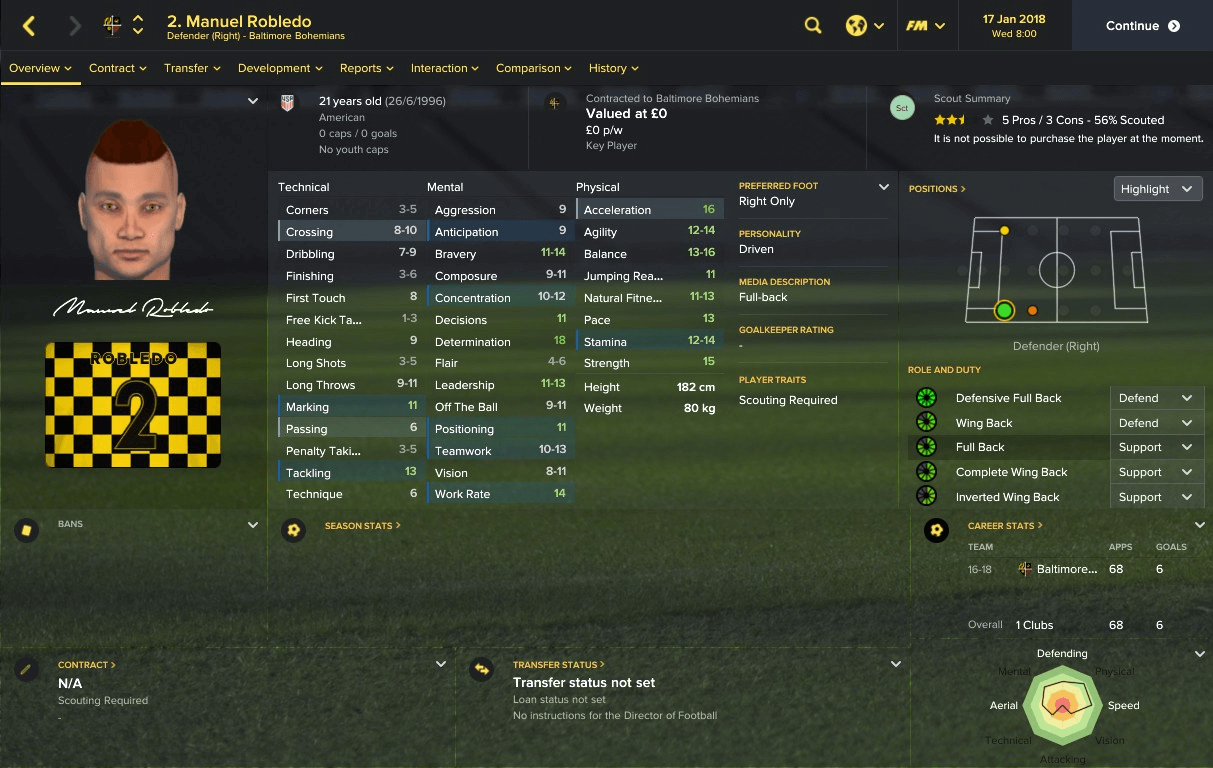 This guy is almost the complete package. I know I already have a young and talented Keegan Rosenberry at right-back, but Robledo could turn into so much more. He also was a Generation Adidas player, saving me cap space. I decided I wanted him.
Here was the problem – since I finished in the Eastern Conference Semifinals in 2017, I had very late picks in the 2018 Superdraft. I was going to have make trades to obtain the early picks.
I made the calls. And I'm proud to say I clinched the deals.
I gave away quite a lot to get the first pick. While Zach Loyd served me well last season, Robledo would be my future right-back option, so I no longer needed Loyd. He was also going to be 30 in 2018. Once he gets even older, it will be almost impossible to get rid of him and his 3.3k/week contract.
This trade was somewhat of a coup given how little I had actually given up. Atlanta has proven to be a playoff contender, and there's no reason why that would change in the coming years. This deal is probably terrible for Toronto. In practice, however, other teams in the league value 2nd round draft picks far higher than I, so maybe this wasn't such so bad, as they can flip my picks for other stuff.
I couldn't pry the 2nd pick off Montreal Impact no matter what I offered, so I had to gamble that I would not get one of these two guys.
The Superdraft came and gone, and I am happy to say I got both Coyne and Robledo. Montreal picked another G.A player with their 2nd pick. I also picked up the following guys with the rest of my picks: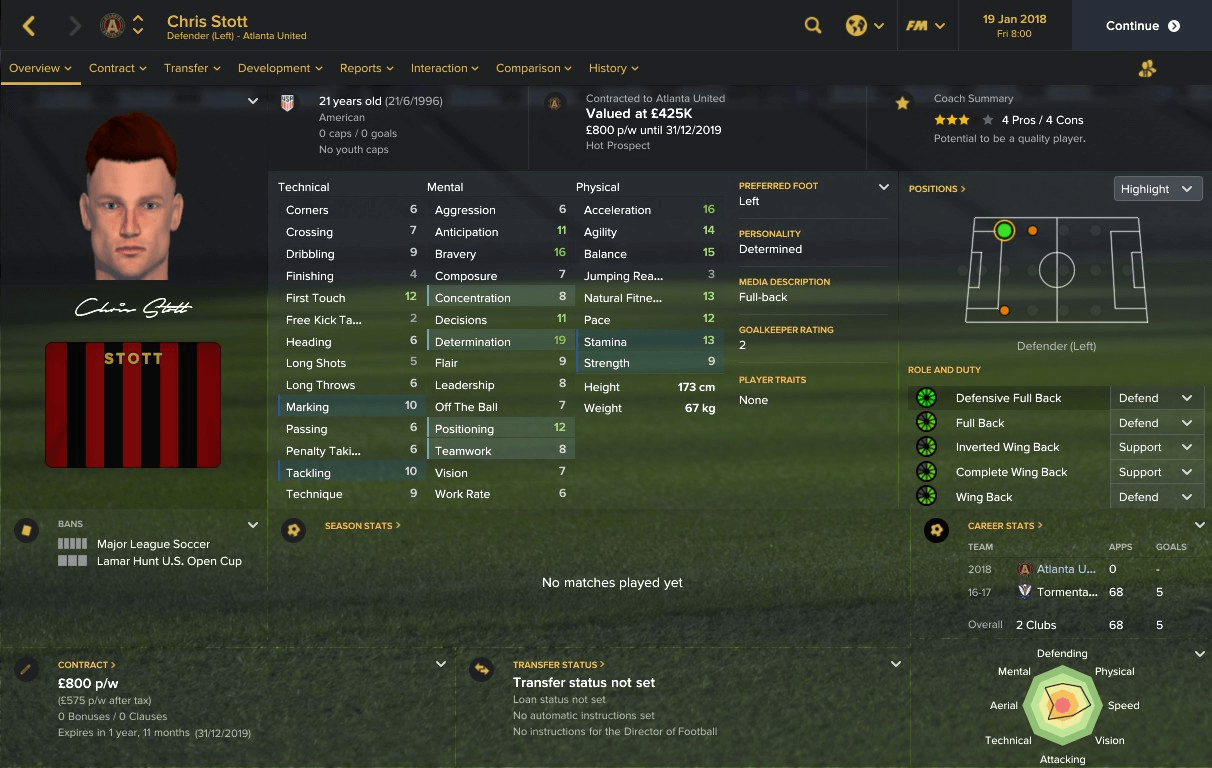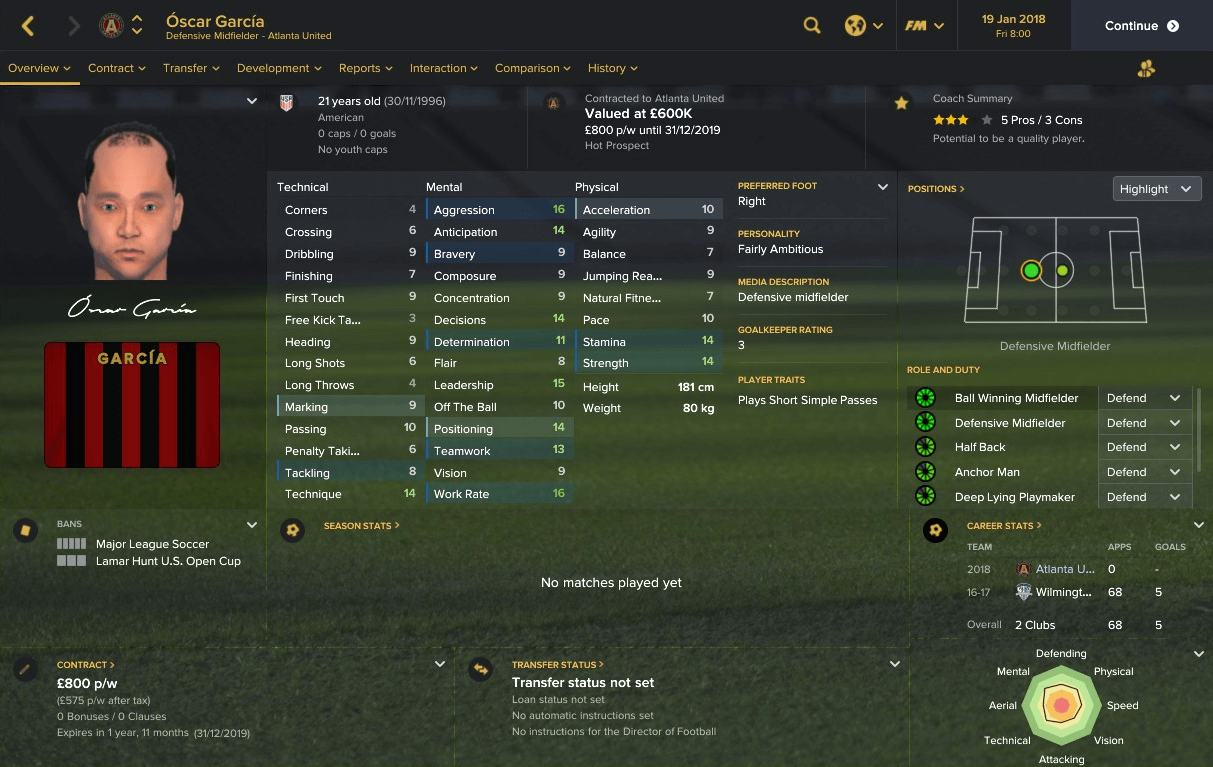 Told you it was a deep draft! Even with my late picks, I got fairly serviceable talent. These guys could mature into decent backup options in the coming years.
And with that, I conclude this 12th update on my progress as the Director of Football at Atlanta United. Join me in the next update as I tackle the 2018 season head on – I promise it'll be a lot of fun. As always, you can find me at @avery1822 on Twitter, or @avery on FMSlack if you have any questions about MLS – I'm always happy to help. Stay tuned!