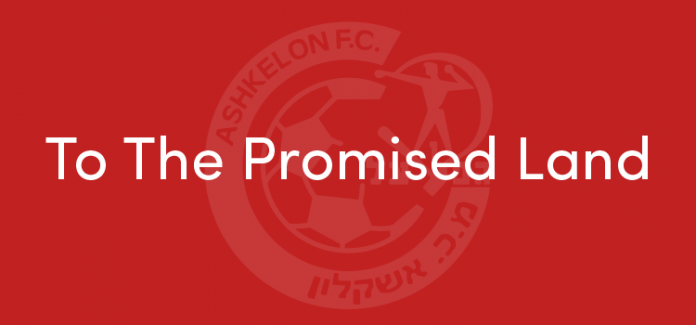 Scene: Our apartment in Ashkelon, Israel.
Time: morning, 15 May 2022 (following the end of my 6th season in Ashkelon).
My wife, Karen, and I are sitting at the breakfast table. There is a stony silence. Karen's face makes Putin look warm and cuddly by comparison.
Me: What's the matter? If it's the burnt bagels, I can go out and get some more.
K: No, it's not that. It's your performance.
Oh, dear. I wasn't expecting that. But maybe she has a point. I'm not as young as I used to be.
Me: Shall I ask the doctor if he can proscribe Viagra or something?
K: Not that kind of performance. Your performance as manager of Hapoel Ashkelon FC.
Ouch. That really hurt. Criticism of my virility I could handle, just about. Criticism of me as a manager – no way. We're in a red zone here.
Me: What do you mean? I kept them up.
K: Kept them up just! 12th out of 15. Safety guaranteed only in the penultimate game.
Me: That's all the board wanted. They're not complaining.
K: Not yet, but the club's going backwards under you. And the fans are saying you're rubbish.
Ah, she's seen the comments on Twitter.
Me: I was let down by our forwards. Reynoso, 4 in 16; Banin, 20 hours without scoring!
K: You should have dropped them.
Me: I've got rid of them, haven't I? We've offloaded Reynoso on a free and I haven't extended Banin's loan.
K: Now you have. But you should have acted sooner. You need to be more clinical. You need to toughen up.
Jeesh. I call that a two-footed challenge. The fact she's right doesn't excuse it.
Me: Er, I think I'll spend the morning at the club. I have some, er, paperwork to do.
I'm going to call one of the non-Muslim members of my backroom staff and see if they fancy a beer.
Later, sitting at the desk in my office and playing with our scouting database, I located Karen: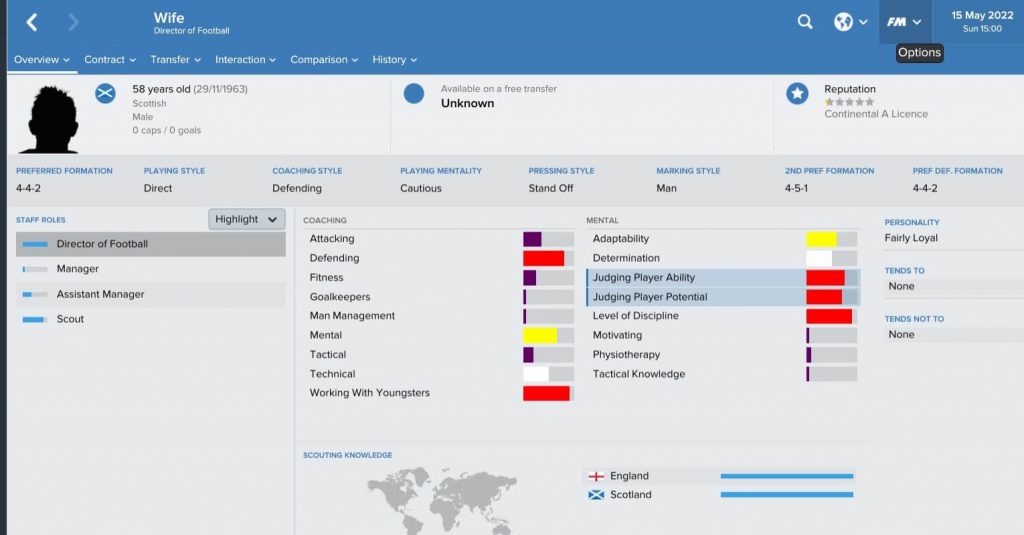 Judging ability: high. Discipline: strong, but there's such a thing as too strong you know. Especially at breakfast. And the motivation and man management leave a lot to be desired.
And I don't like that 'fairly' before 'loyal'.