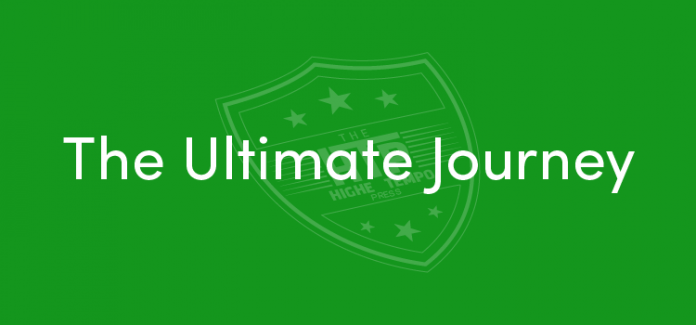 We have finally moved on from Australia and into the promise land that is Asia (not really). So which club did we end up at in Asia?
China it is
I got offered a job at Yanbian Fude and they were doing fairly well in the league and I was impressed with the state of the club and I couldn't say no.
Yanbian Fude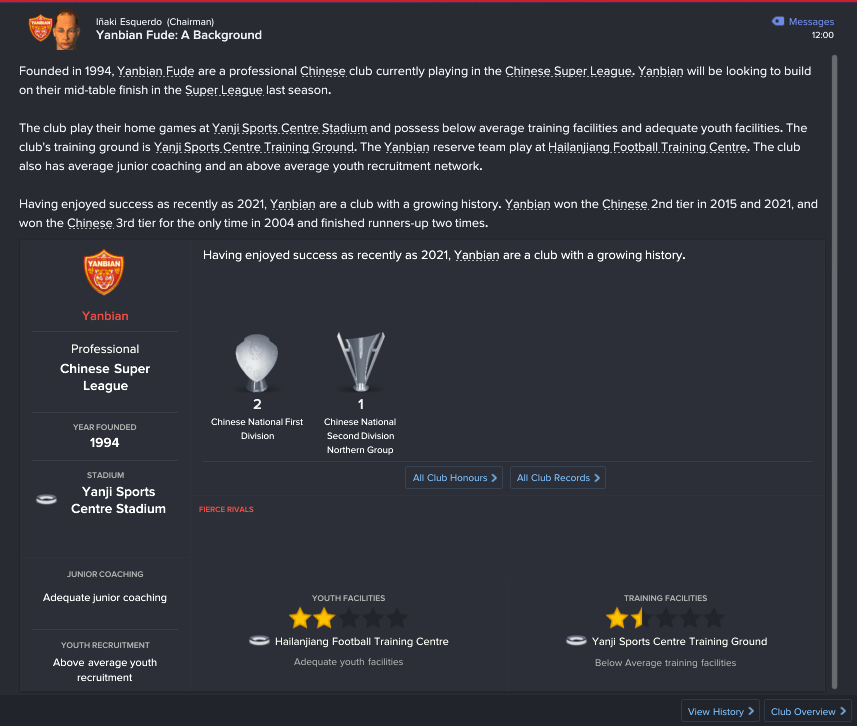 Yanbian are a club who have been around the football scene for quite a while though during this duration they have been rebranded with their name being changed 17times in this process and relegated to the three tier due to many rules and regulations. Though in 1994 they were promoted into the top division in China. They haven't enjoyed any success but they are a club on the rise. They only have one league title to their name which came back in 1965 when the league was called Chinese Jia-A League. Yanbian Fude do have pretty poor youth and training facilities though they like most Chinese clubs are quite rich and have provided us 38.5m to spend.
Squad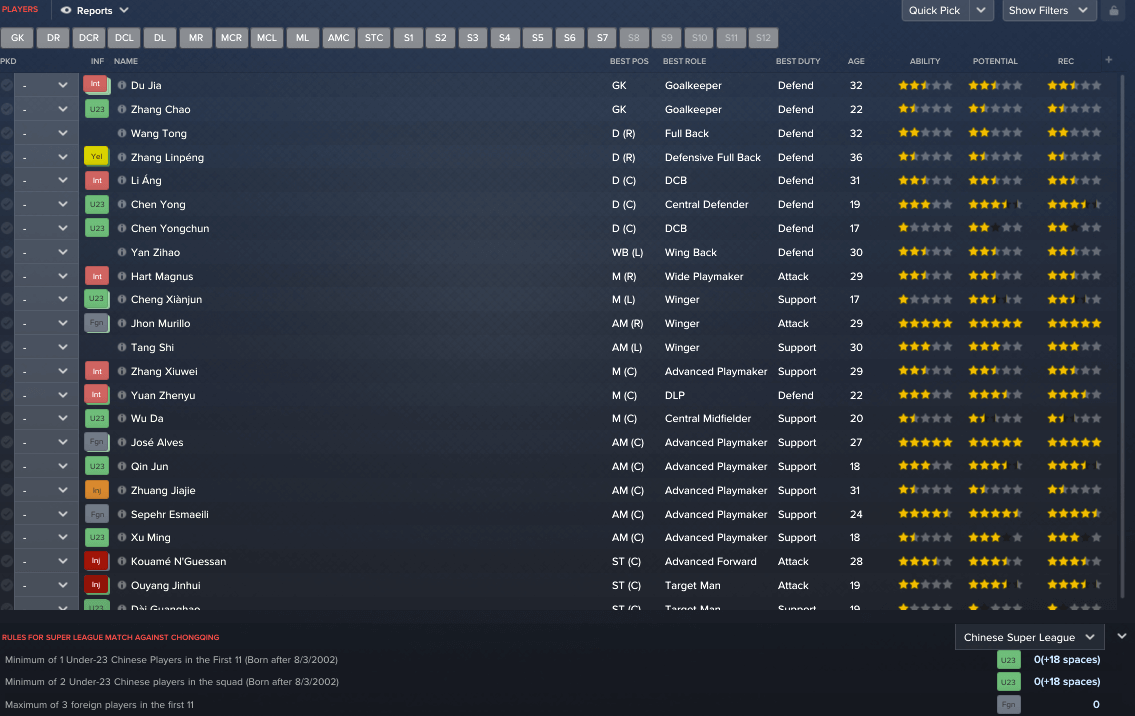 The squad provided to us does have a fair few players, but one of the issues the Chinese league has is that even if there are foreigners who are really really good there just a number of them which you can have in your team and secondly the quality of Chinese players is horrific which does make it quite an interesting test.
So as I am in China one the rules there is to squad registration is that you can only have 3 foreign players in your squad and the rest have to be Chinese.
The 3 foreign players-
Jhon Murillo(Winger)
Jose Alves(Central Midfielder)
Sepehr Esmaeilli(Attacking Midfielder)
These three players are really really good specially Alves which they bought before I came for 17m from Tigres and is the best player at the club.
Team Report
I do this when I come to a club, I look at the strengths and weakness of the squad.
Strengths-
The players I the squad have high work rate and aggression attributes
Have the second best defense in the league
Players with good passing attributes
Weaknesses-
Overall depth is an issue
Coaching staff needs improvement
Current Scenario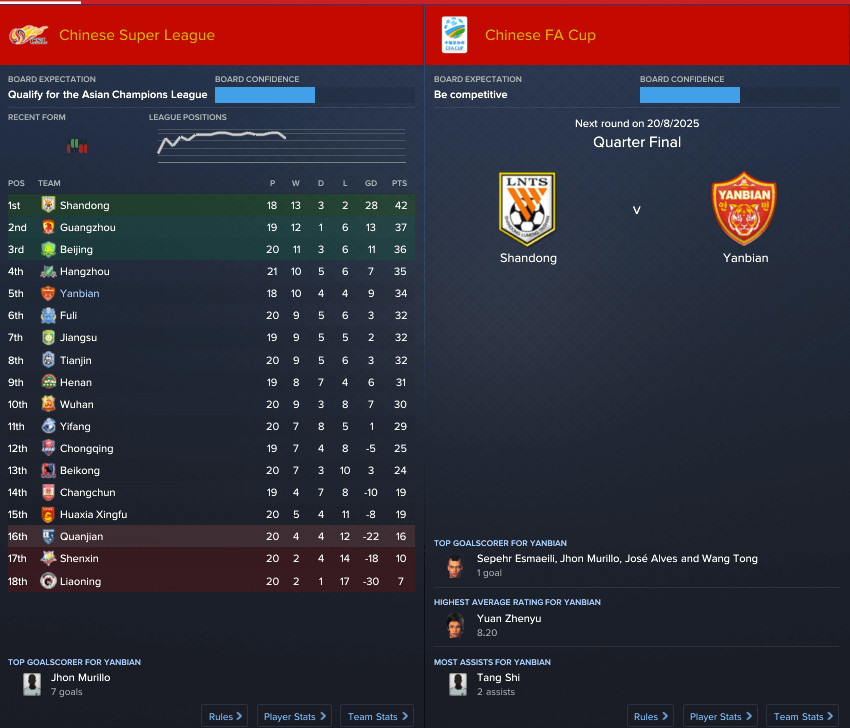 I have been given the job midseason as the team have played in and around 20 games and the board expect us to finish in an Asian Champions League spot which is something that I feel we should be able to achieve. Looking at the Chinese FA Cup the previous manager was able to guide Yanbin into the quarter final which we do take charge of.
Follow My Blog
If you are as excited as I am to start our Chinese adventure, then you can follow me on Twitter and Slack to keep up to date with series.