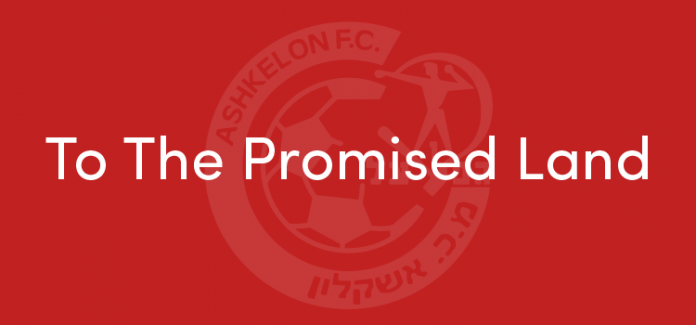 What do you if you're the board of a club, like Hapoel Ashkelon FC, that made a loss last year, equivalent to 20% of turnover?  Develop some acumen? Look for savings? Put some energy into attracting sponsorship and selling hospitality?
No, none of that. You organise a training camp in a foreign country (Poland, for some unexplained reason). That way you can blow lots of money for no return whatsoever.
In fact, it's a negative return. I tried to organise some friendlies in Poland, but every club I spoke to wanted lots of dosh. So the only friendly we're playing there is against an Israeli team who happen to be on tour.
There seems to be nothing I can do to put an end to this training camp predilection.
To make matters worse, we've had to borrow some kit after Sam Latham, our new kit man, discovered he'd packed the ladies' team's kit by mistake. I hope he can grow into the role.
I've sneaked out a few times to look around Wroclaw. One of the good things about having Recep Çetin as my assistant manager is that you can leave him in charge without worrying: he's a disciplinarian. He can only speak Turkish, so nobody except our captain, Aykut Yenin, knows what he's on about – but perhaps that makes him more scary. Or just too tiresome to argue with.
Wroclaw has some pretty buildings, some pretty women too IMO, and an excess of gassy beer and potato. At best, a score-draw of a city.
I found a street café just off the main square and settled down with a cafetiere of the first decent coffee I'd found. I took out my tactical notebook and pondered.
Damn it. I've invested a lot of emotional capital into the Mighty Magyars tactic that I adopted off, and adapted from, Josh. I played it for the final dozen league games last season. I've even scouted and acquired players who will fit the system. It's been refreshing, it's been hugely entertaining – but the day before we departed for Poland we used it in a friendly against Achna – and lost.
After the game, I couldn't help noticing that some of the players looked disenchanted. Disenchanted – that's no way to start a season.
So I've decided to cut my losses. Out with the 2-3-2-1-2. But what to replace it with? We've never stopped training the asymmetric diamond formations, loosely derived from Sir Alf's 1966 team. I stopped using them because we looked stale and I reckoned the opposition knew what to expect – but perhaps they've lain fallow long enough to be ready to revive?
I don't know. The problem is that the asymmetric diamond requires a central midfielder and, because I wasn't expecting to use one, we're short in that area. We've got chaps who can play there – I can move someone from defensive mid, or wide mid, or attacking mid – but they're not really central midfielders. We'd be like a wheel without a hub.
Still, it's mid-July. There's still time to scout – even though I thought I'd made all my transfers. In the meantime, I can revive our wide diamond system, which doesn't use a central midfielder. All the players I've recently brought in can slot into that system, so that's what we'll use – at least while I ponder.