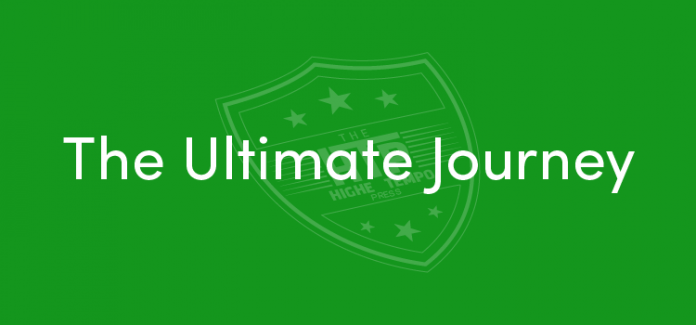 Last time out when I came to you last time out I did join Melbourne City F.C. who did win the league last season with me at Wellington Phoenix finishing 2nd. Though this season I did think that I would be walking the league but as you read on it wasn't the all so rosy.
Transfers
As mentioned before that I thought the squad which was given to me would be good enough as a result I didn't make a ton of signings though I did make one transfer which wasn't even a transfer (it was a loan). As we are Melbourne City F.C. who are a part of the City group who own Manchester City, Melbourne City F.C. and New York City F.C. as a result I was submitted 2 players who were available for loan. And as we are a feeder club/affiliate club we could get the players for free and don't pay any loan fees.
Andrew Philips as you can see from the coach report that with his signature he would become the best player at my club. Though aforementioned he was the only signing I made. Another positive which I drew from attributes were that he could slot in in the central attacking roles and he could do it all. That's because he's statistics were very well rounded.
I put this picture of the Youth Intake on Slack and to be fairly honest it was pretty good. We had players with good potential and great personalities which does matter a lot to me when I'd be signing them players.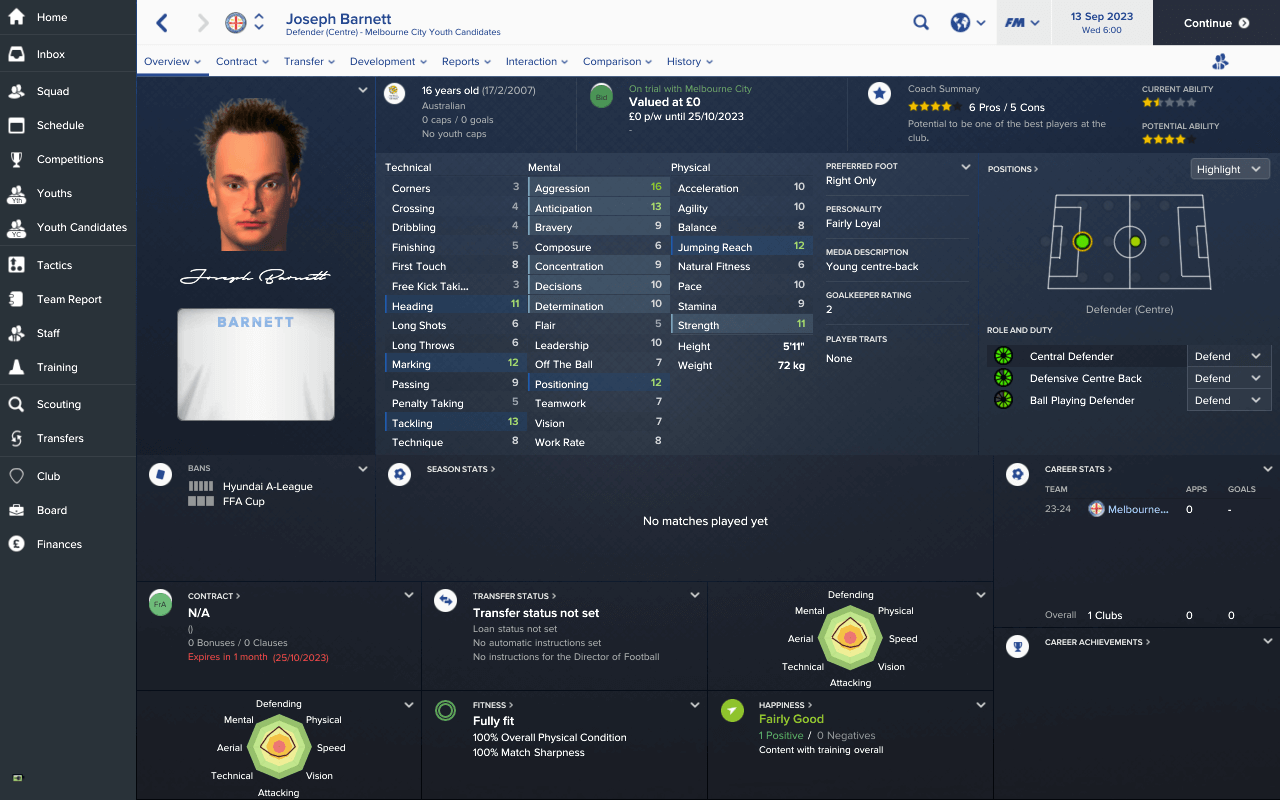 Josh Barret was probably one of the better regens from the intake and has attributes in place which are important a young center back. He comes straight into the first team because he will be getting first team minutes, off the bench or in the FFA Cup.
Luke Reid is a winger who would be fitting my system pretty well because he does have great pace and he is only so young the technicals can be improved though with Football Manager 2017 I have seen that wingers who have great physicals and okay technicals they tend to do well. Boli at Kaizer Chiefs being an example. (Talking about Boli he has moved on to Spurs for 40m)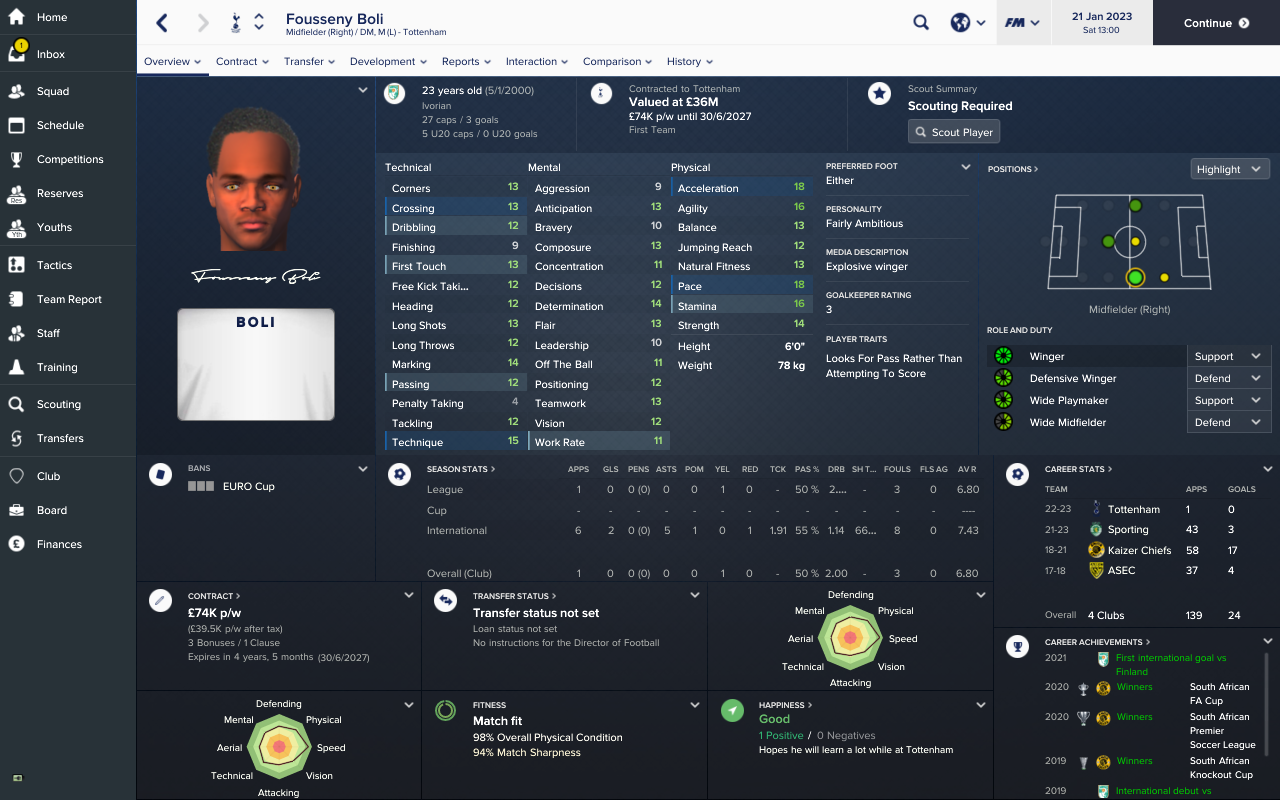 Remember him-(he is still my highest paid transfer for 2m at Kaizer Chiefs)
As you can see Boli is great physically with 18 pace, 16 stamina etc. This made him playing the traditional winger role absolutely untouchable because he was so rapid. Plus as mentioned that his technical weren't the best as he is a winger and his crossing was only 13 though he still average a 7.36 with me at Kaizer and followed that with Sporting Lisbon and soon got his move to Spurs. I feel as if I have played a part in his development.
FFA Cup

The FFA Cup as always was before the league season. This season our run in was pretty mixed with us facing two decent sides and two sides which did give our squad some rotation as well as the first teamers. Our first match in the competition was against Sydney FC at home this if I remember properly was the only home game in the cup we have had.
In the semi finals we were up against the big boys in Brisbane Roar who were one the stronger sides in the country. Brisbane are predicted to finish 1st in the league and that strength was shown in the semi final.
Though it was only the cup neither did the board nor I gave a rat's ass about it.
A-League till Now…
As you seen that our league form this season has been appalling. We had a great pre-season though are run in to this year wasn't one which I hoped for. I was expecting us turning over sides but that hasn't been the case yet. Though we can draw up positives or excuses. One of them being that as I finished 2nd last season with Wellington who were destined to go down and in that previous season even Melbourne were predicted to finish 7th though they had a good season with their manager and won the league. The second positive which we could take in is that, with all my clubs- Ajax CT, Kaizer Chiefs, Wellington our first season was much poorer than our second season which could give us false hope here at Melbourne City F.C. Lastly with our run in of fixtures we haven't been awfully poor we have shown glimpses of our brilliance but beating our local rivals away from home 3-1 followed by a 1-0 win over 2nd in the league Western Sydney Wanderers.
Follow My Blog
If you enjoyed this blog post and are liking the journey then follow me on Twitter and Slack to be updated with the series.