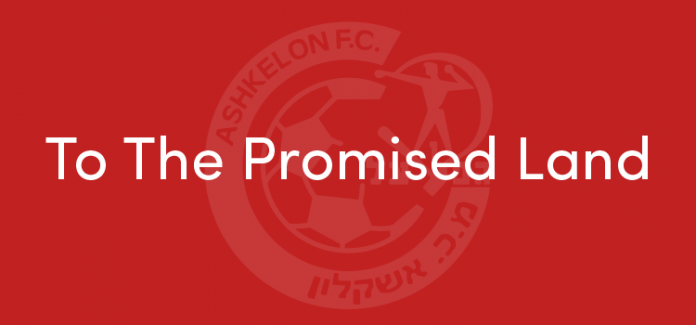 It was the best of times, it was the worst of times…it was the season of Light, it was the season of Darkness…we had everything before us, we had nothing before us.
My third season in charge of Hapoel Ashkelon FC did not go according to plan. We got locked into a grim cycle:
introduce a new formation;
enjoy some short-term success
then revert to a losing sequence – possibly because teams have worked us out already?
return to step 1, try again
So we lurched from a diamond-based game to 442 (in parallel lines) to a 4321 Christmas tree. Our football was ragged, our progress wretched.
After each team has played each other twice, the Israeli league splits into two. We were trapped in the lower of the two. Although for most of the season I doubted we'd go down, by the end I was beginning to worry.
I noticed that Karen had been out to buy some new suitcases ('Well, you never know').
In the end-that-couldn't-come-soon-enough we finished 11 out 14, with a safety margin of 5 points. By then, the players seemed bereft of confidence.
All this clutching at tactical straws on my part is not how I like to manage. I think of myself as a manager who introduces change in a carefully planned, well prepared, way.
I felt out of sorts for most of the season. As a result, my management tool has been unrestrained aggression. Lots of shouting at people and fining the bastards left, right, and centre.
Karen says I've like a bear with a sore head.
I decide I'm going to take a day or two off to relax – picnics in the national park, an evening or two on the beach, taking a dip. And then I'm going to get the backroom staff together, analyse where it all went wrong, and formulate an action plan.
And then take a proper holiday.
PS One member of the backroom who won't be joining us is our kit man, Sam Latham, who I've decided we're going to have to let go. The final straw was turning up for a friendly with what transpired be to kit belonging to Ashkelon's basketball team. 'A mix-up in the laundry room' apparently. Truth is, he's just not up to it.