Osu! Yep, we are back with "The Islanders!" I hope you enjoyed the last post, where we (spoiler, but you really should have read it) secured promotion to J2 via the playoffs. It was a top season and my team of children performed superbly.
What better way to kick off today's bridging post with some end of season chat?
Firstly, great to see Ren score this many in world full of three strikers up front. He is 18, and should only get better and better. I've set his asking price to €1.5m to scare people off, and so far it has worked.
We did ok in the Team of the Year too…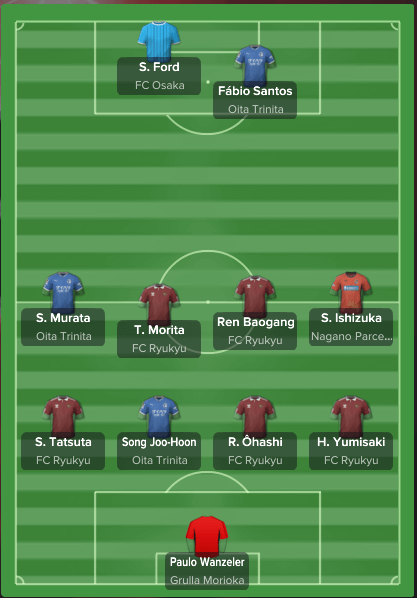 I am particularly pleased that Tats got the left back slot as he is still very much a left winger learning how to play left back. But yeah, five out of eleven will do me.
Our own awards looked like this.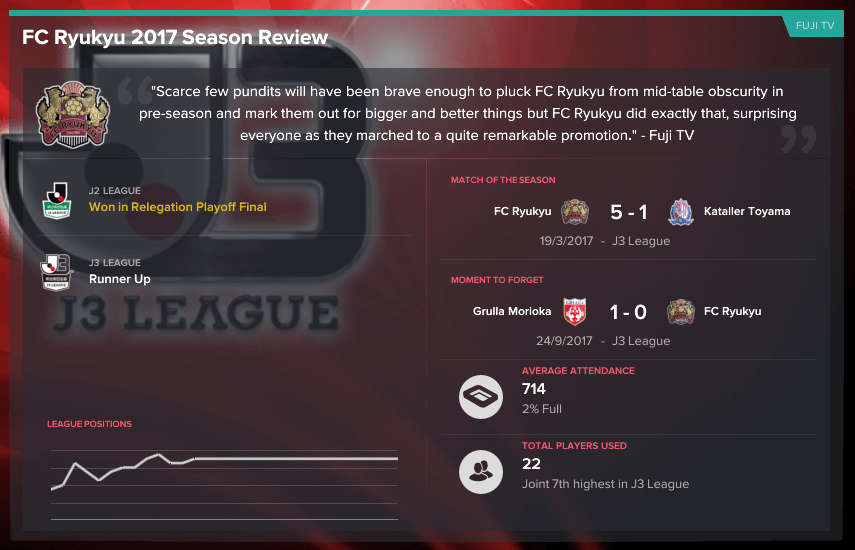 The board are happy.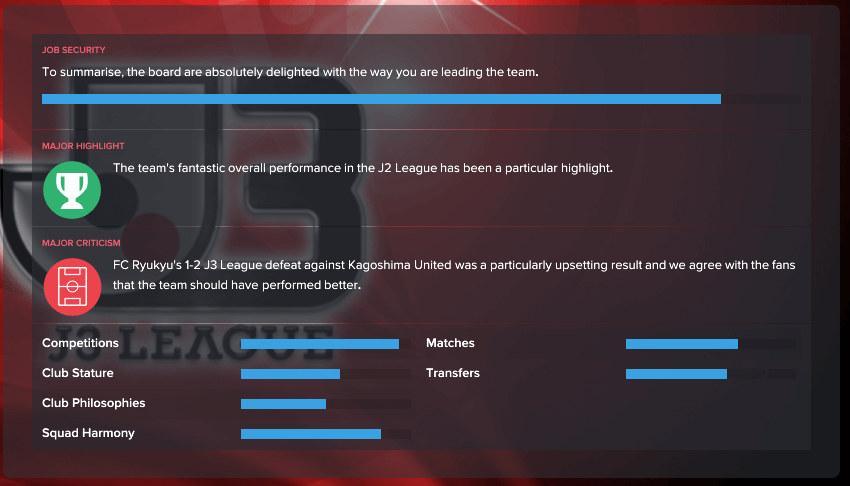 But, what they give with one hand, they take with another.
I was amazed we were even planning on spending €450k on new training facilities, so to see it cancelled isn't a disaster.
This sums up our season nicely.
Financially, we are really starting to take shape too. Nobody has really demanded any more money since promotion and I have kept the squad together as I don't feel like we need to sell.
First time, ever, a window has looked like this for me. I've been brave, turning down bids of €300k or so for players I want nearer €750k for.

Keeping the squad together for a second season might be huge. All of them, if they reach their potential could play in the top flight, easily, so it's more a case of what money do I feel comfortable turning down. I will need to keep a close eye on the pennies this season, and if I feel we are a tighter ship this season then I won't lose sleep over turning down bids.
Also, I feel comfortable with the surplus in the academy. I won't need to join the other teams in bidding silly money for players in the hope they might work out well, I have mine learning their trade with our academy coaches.
I mean, these guys are spending some money right?
These matches mean little to you at this stage, I appreciate. But that is how our season starts. We've played some J2 sides in preseason and done well – but that means nothing. We are, as expected, tipped to finish bottom by a distance.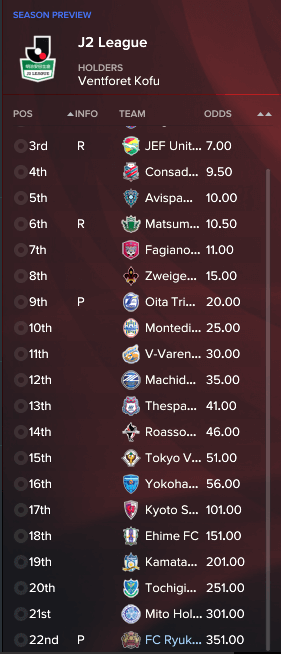 I'm used to that. I took FK Obilic from the 7th to 2nd tier with the predicition of finishing bottom every single season, so it's no drama.
I can't wait to get the season started. Let's do this. OSU!