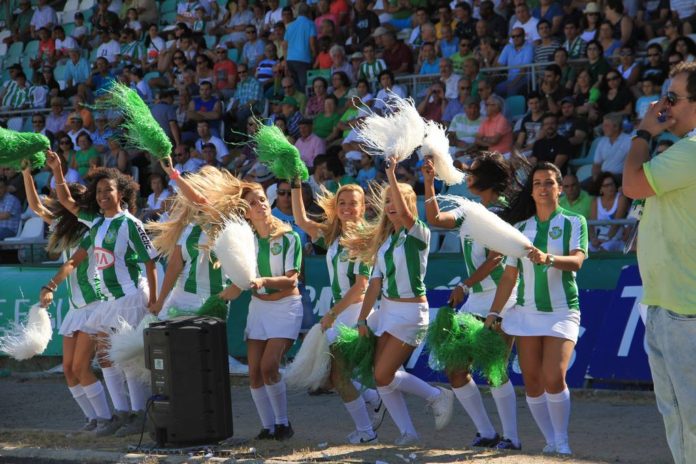 "How the hell did we finish 4th gaffer?" mused Fizzer over our regular morning café solo.  The answer was pretty simple, it was the same reason his brother got bombed out of Valencia.  We weren't up to scratch.  We had shocked the "Big Three" last season by finishing third, and they weren't going to let that happen again.
"I don't know Phil, I don't know."  I pretended to be in shock.  I was already thinking about moving on.  Setúbal are a lovely club, and a decent club, but if I wanted to return to Bilbao I needed something higher profile.  And let's be honest, it would take a while to be anything near the size of a Benfica, Porto or Sporting.  Portugal, as beautiful as it is, does not have a long list of big clubs like an England, Italy or even a Germany.  Maybe a side out there needs rebuilding.
"Still gaffer, the lads will be a year older and better next season won't they."
Yes Phil, they will be but the "Big Three" will probably go and spend millions that we do not have and get stronger quicker than we will.  Not sure if I am up for that, not sure at all.
So the dust has settled on our very Spurs like performance at the end of the season.  We shouldn't have finished 4th, no way at all.  More concerning was the fact we ended up with less points than in our first team when, arguably, we had a better side this season.  Why could that be?  I narrowed it down to the following.
Although we beat Benfica, we failed to take a single point off any of the "Big Three" in the other matches.  Last season we drew 4 times, which slowed them down a bit.

Other teams are catching up in terms of their recruitment – it is difficult for us to stay ahead of everyone, though we are clearly the 4th best side in the country.  Other teams will get stronger and won't roll over every week
Simple, really.
I am sure someone somewhere will tell you that stats and results are not the only way to judge a football team.  Suddenly, whoever they are, they are my friend.  Although yes, we have regressed one place and six points, there are many reasons to be cheerful at the end of the season.  Firstly, we came higher than predicted.  Secondly, we have a very strong group of young players that will improve year on year before moving on to better things.  Thirdly, we have a very strong group of young players ready to come in and replace them.  Fourthly, well we are making money.
I'm not in this game for that though.  I expect to win things and I am an impatient man.  England, Germany and Italy will be an option for me in the summer and if the database is anything like Portugal when it opened up, well there's going to be clubs all over the shop that I could be in with a shout of.
When I think of Italy, I think of Football Italia and James Richardson.  There is bound to be a club there that has fallen on hard-ish times that I could go and repair.  England will equal money, and it should be fairly easy to rock up and do a decent job on a club but will I get a look in?  Money equals expensive coaches and I don't really fancy having to manage a WBA.  If that is all that is available to me I may as well stay where the sunshines.  And Germany?  Many a club in Germany I could be talked into managing with their full stadiums and fanatical fanbases.
You can see above that some of the lads did ok, and it is not a foregone conclusion that I am off.  Therefore to do right by Setúbal I am planning for next season.
I have to accept, winning the title is unlikely but not impossible.  I think to win it, I might need to think about employing a different tactic in the matches against the "Big Three," maybe something a little more standard like a 4141.  It is something I may well test in pre-season.
Personnel wise, well that would mean investing in someone who can play up front.  I am reluctant to spend actual money on a player that may not figure too often, so I will scour the loan market for someone suitable and train one of the AM's to be able to do a job too.
Caio's contract at Atleti was coming to an end and I couldn't see them retaining him, yet they gave him a one year deal.  It was annoying as at the right price I'd probably have taken him on a free.  I am not sure another year on loan is healthy for either of us.  I'd definitely like another year of Larsen if Chelsea are keen.  Balaban will probably get a new deal at United, I'd be amazed if they release him and like Caio, not sure if another loan deal works well for either of us.
Players that might move on will include Bernardo and Vale.  Both have bigger sides chasing them outside of Europe, so it would make sense to cash in when I have adequate replacements already at the club.  
Where do I feel we need strengthening in the #ArgSt17 sense of the world?  I'm actually happy with my lot, so I will sanity check I have enough flexibility in the squad to employ a 4141 and if I am there will be minimal immediate first team recruitment.
Next season, if it happens at Setúbal, will be huge not just for the club but for my career.  It will be my sixth season as a manager and it's about time I delivered something spectacular.
Uncertainty reigns once more!
======================
Did you enjoy that?  Then please share it via the buttons at the top 🙂
Subscribe to the newsletter and get things that don't get published on the website, you know, as a special treat to you.