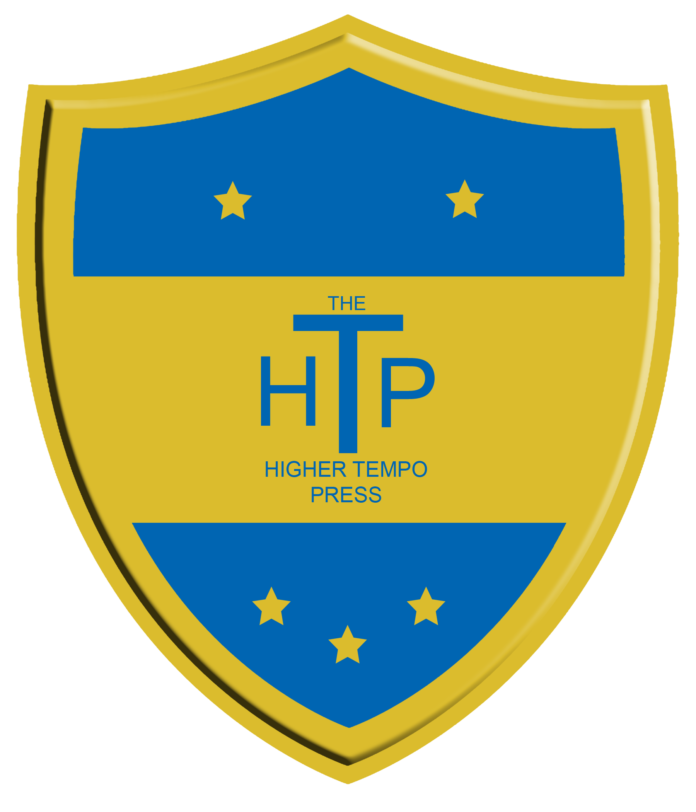 It's been a while, hey?  Apologies for the lack of updates for the last ten days or so, there's been a few things going on…
The Higher Tempo Press isn't just about Football Manager, believe it or not.  No, we do actually publish some books as well and I've been chipping away for the last bit of time trying to shift a few copies of my latest book, "Tales from the Top Flight" which are cluttering up my virtual garage.  It's worth a read, it's much better than any of this rubbish I write.
Secondly, and I know there are at least two of you out there that like to know what the view is out of my window, we are moving house again on Friday.  Bye bye beach house as the owners move in for the summer.  Our destination isn't 100% confirmed yet, but it is unlikely we will be homeless.
Also, there has been the small matter of Euro 2016 to factor in.  Playing FM and watching Euro 2016 is easy.  Watching Euro 2016, writing about it, playing FM and writing about it is outside of my skill set.
Anyway, excuses out of the way what has been happening in the Land of the Rising Sun?
Long term readers of this collection of musings on how to build a club from the ground up will recall that we did the double last season – we triumphed in the J1 at the first time of asking as well as picking up the League Cup earlier in the season.  Not bad for a side that shifted out about eight first team squad members in the close season.
We achieved many of our aims, and it would have been easy to consider it job done, club built.  But no, although my mind is starting to drift towards "what next" there are a few things left to do at Yokohama.
After two seasons of success – promotion from J2 at the first attempt, winning J1 and the League Cup – the club is starting to generate it's own DNA.  What I mean by that is we are naturally evolving into a club that is looked upon in a certain way.
In Japan, we are gaining a reputation for working the transfer market exceptionally well and our scouting must be considered to be a benchmark for success.  Due to the save starting with no clubs in Japan having a squad of players, that has pushed the prices up of Japanese players in Japan – basic supply and demand.  If you are a J2 side with a talented teenager, you will be disappointed not to fetch anything less than £250k for him in the current climate.  I've been unwilling to spend that kind of money, as you would expect if you have followed previous saves of mine.  I much prefer finding someone cheap, developing them and selling them on at a profit.  We have done this brilliantly so far.  So, strain one of the Yokohama DNA would be "a club that identifies potential talent, develops it and sells at a considerable profit."  We demonstrated this with Mazinho at the end of last season – brought in on a free, sold for £1m a year later (to our then biggest rivals).
Underlying that strain is our scouting method – I get incredible results from a filter set up to find me players that have dual nationality (we are only allowed four non-Japanese players in the side).  Yet when you look at the players we have on the club's books with names like Edi, Bruno Camacho, Ricardinho, Dunga, Helder, Gilmar, Adriano, Gabriel, Tuta and Alyson it would suggest we have far more than that quota.  No, all these kids are U21 and dual Brazilian/Japanese.  It is a great way for us to bring in talent.
Having played the same system for two seasons now, it is fair to suggest that the club is starting to get known for how we play.  It is a very simple system.
Press to win the ball back early, pass it through the lines quickly making good decisions, overload their backline.  It has served us well so far.  How would I describe that as a piece of DNA? "High energy, aggressive, attractive football built on solid foundations."
Without labouring the DNA point, and we will move into Season Three imminently, we have spent a lot of time focussing on the reserve and academy side.  I want success at all levels, and we are starting to achieve that.  DNA strain – "a club that breeds success at all levels."
That'll do for now.
Moving into the third season, we had a few challenges to face.
Replace Mazinho, our best defender
Recruit a quality defensive midfielder due to lack of options coming out of the reserves/academy
Factor in a step into the unknown, the Asian Champions League
Ensure the balance between wanting to progress in terms of trophies but continue the production line of new talent
This led to the following aims for the season.
Retain the J1 title
Win one of the two domestic cups
Qualify from the group stage of the ACL
Have one of the Japanese players gain full international recognition
Turn an annual profit
Have at least 7 first team squad regular under the age of 21
See success (winning their leagues) in the reserve and academy side
I'll probably dip between the two when I talk about the season.
Replacing Mazinho
Mazza was quality for us last season, but fetching £1m was as quality.  There are some positions in Japan which are difficult to recruit if you are looking for a Japanese player playing in the Japanese league system – goalkeeper, defenders (central and full back), midfield, out wide and up top.  It's a nightmare.  So having £500k to go and spend isn't always that simple.  In the reserves and academy I had four options, but none of were ready.  Dunga moved up to the first team squad, but I needed reinforcements.
In came Yoshi (£75k) and Kao (£200k).
Yeah I know.  I spent £200k on a 5ft 6, 18 year old Japanese central defender.  Exactly what I was talking about not doing.  I do have a plan, however.  He is the highest rated young defender in Japan, so I will most likely flog him when one of the academy defenders is ready to take his place, and I should make my money back on him.  Yoshi came in from Sanga and I have a feeling might stick around for a few seasons.  All in, I felt happy that Mazza had been replaced.  Tick.
Defensive Midfield
Club skipper Numata was no longer up to the job and the kids in the academy were far from ready.  We needed an option in here, urgently.  I could find nothing, all the Japanese lads were either rubbish or massively over-priced.  So I got creative.
Wermy was on an amateur contract somewhere in Holland – again, dual nationality see.  When I signed him, he could only play right back but his attributes and height made me think we could do a job in the DM role.  So I threw him in there and started training him.  You'll see later if it worked or not.
The Asian Champions League
Ah, a step into the unknown.  When will I learn to do a little more research?  If I had, I would have realised that I had to register my squad ridiculously early, meaning that players I was bringing back from loan spells, signing at the end of their contract or just hadn't been brought to the club in time were left unable to be registered.  In the group stage I was going into games with four academy players as, ironically, the gaps in the side were not in places where I had adequate first team cover.  Things were not looking great after the first after the first four games.
We needed to beat whipping boys Da Nang and then beat Adelaide to get out of the group with a massively under strength side.
We beat Da Nang as expected and it was 1-1 with 86 minutes on the clock against Adelaide.
Then Sakaki scored to put us ahead – we were through!!
Then Adelaide equalised straight from kick off – we were out.
It was a very bitter pill to swallow, but lessons were learned.  Get the squad registered early next time – considering Suwon were the reigning champs and we matched them, I am confident that we can compete at that level, it was purely down to the players that were registered to play.
Still, there might be next season.
Win a Domestic Cup
So having failed to hit target in the ACL, we must have done ok in the domestic cups?
I'm having to go all Jose Mourinho and count the Super Cup (basically the Community Shield) as a cup if I am to claim I have achieved what I set out to achieve on this.  Ok, we failed as you can see.
We had some epic battles with FC Tokyo over the season, none more so than the 4-3 second leg victory in the League Cup Semi with a injury time winner – but the Emperor's Cup Third Round defeat to them was a huge disappointment.  Then to lose in the League Cup Final, a game we were massive favourites to win was a shock.
Not the best season so far.
J1 League
Will the league be the saving grace of the first team squad's season?  Let's give it a little context – a bit like last season we were integrating some new faces.  The two new centre backs seen above needed to bed in.  Ricardinho had impressed me out on loan last season and was to be the new left back.  Having sold one of the academy for £500k, along with Mazinho, I didn't feel the need to sell off anyone else meaning I was able to keep hold of Edi.  We were bombarded with other bids for one of the academy, but I rejected each of them as well.  Also new into the squad were the loan striker from Wizla in Poland, Kimura, and the young Brazilian/Japanese striker Bruno Camacho, signed for £7.5k.  We needed to start well, I felt.
As you can see, the first nine games were a complete mixed bag including a defeat to our main rivals of the previous year Gamba.  If I recall correctly, we sat about 4th at this point.
One defeat in the next ten perked things up, and look at some of the scores.  We were hitting our straps and playing some excellent football.  Even the 4-2 defeat wasn't a major issue as we played really well.  Sadly we let our guard slip against Gamba, meaning we didn't record a league victory against them this season but by this point we had moved into second with some games in hand.
We stepped into overdrive after the Gamba result, and ten wins in a row saw us lift the title in style – five games remaining.  For the smaller of the two Yokohama clubs it is a superb achievement to win back to back J1 titles and it means we get another crack at Asia next season.
That's the final five games – note how we play our last two home games as champions and get an average of 9,000 people into a 15,000 ground.  It's a shame.
Have a player gain full international recognition
So close, but not quite.  Sak had a glorious season, 44 goals and 9 assists at an average rating of 7.48.  Aguirre, the Japan manager, came to watch him a few times but didn't call him up.  Disappointing.
7 1st team squad members aged under 21
Tick.  See below.  Not just squad members, but Ricardinho, Edi, Alyson and Kimura were all regular starters with Kono, Camacho and Matsuomo all very solid deputies.
Turn a profit
All this success, all this player sale profit, we must have made money right?
So where the hell has all the money gone, because the "Balancing the Books" approach suggests we are well within our "real wage budget."
Let's see what the major expenses have been this season.
That'll be scouting costs and travel costs then.  Scouting costs poses me with a dilemma.  I keep finding gems with dual nationality, so I guess I am now in a position where I need to recoup £1.5m a year in transfer fees to make it pay for itself.  That is something to factor in next time round.
Keeping the production line moving whilst winning trophies
Well, we won a trophy.  And we brought through some young players, so I think this was achieved.  Looking at next season, we may have to rebuild again as the following players have caught the eyes of some other managers…
Edi
Ricardinho
Sakuari
Tanaka
Reserves & Academy squads…
With many of the players playing for both, they gained excellent experience.
The Reserves won their league by 23 points.
Stand out players in the 2nd XI were the midfielder Tuta and strikers Adriano and Gabriel.  Gabriel is a curious one, he has quality but hasn't done it in the first team.  I'll send him out on loan next season to see if he can cut it.
The Academy led the league on goal difference going into their final match, but lost 1-0 handing the title to Antlers.
Stand out players for the Academy were the two full backs, Morisaki and Rojo (first team regular last season).  The captain, Yabu, also weighed in with 19 goals but it is Tanaka, a midfielder, that is believed to be the best prospect in the group.
I think I'll end it there today folks, as this has been a long one.
All in all, I would give the season a 6/10 – I expected more.
I'll be with Yokohama at least one more season – I have to admit, playing in front of 10,000 people tops each week when we have won back to back league titles is a little demoralising – especially when I see some of the crowds less successful clubs are pulling.  I also have a hankering to go to Turkey at some point, not sure why.  I am a Pro License coach now with a growing reputation, it will be interesting to see if anyone expresses an interest.
As a treat, here's an idea of the next few posts I am considering writing –but if there is anything in particular you would like me to drill into then let me know.
Are we making progress? – comparing the KPI's to the season before
Aims for Season Four – and how we will do it, with players to watch out for
Why it's a good idea to manage the Reserve and Academy teams yourself
Balancing the Books – can I turn Yokohoma into a Billion Dollar Club?