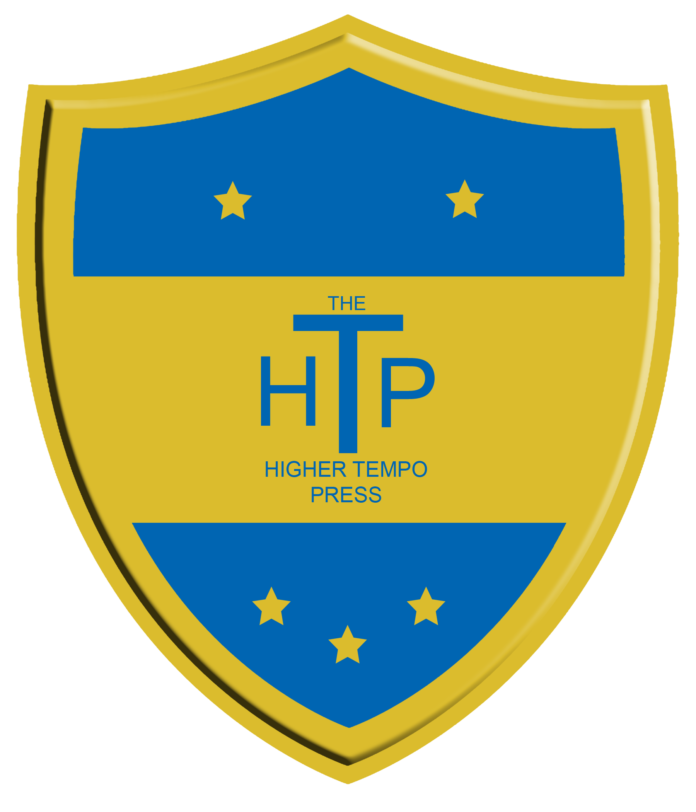 "I may regret the way we ended, but I will never regret what we had."
― Drake
I cannot claim to be a massive Drake fan, but my time at Boca came to an end on 19th November 2026.  Having secured our third successive title, and a second "invincibles" season in a row I felt that I was no longer being challenged by Argentinian football, sadly.  Rather than do the whole comical Jose Mourinho "ruin a club in a season" challenge, I decided that if the right gig came up elsewhere I would be interested.  In my final league season we conceded a miserly five goals.  Yes, five goals in twenty-nine league games.  That is how far ahead we were, and it was all down to the tactic, the man-management and some damn fine recruitment skills.  But then, isn't everything?
I will look back at my time with Boca with amazing fondness, for it was here that I devised the "Argentine Strikerless."  I will be taking this formation with me to my next challenge for I want to see whether this tactical masterpiece is a one-off moment where the right players have met the right tactic at the right time, or whether it is a, dare I say it, "philosophy" that can be rolled out elsewhere.  God I hate the word philosophy now, LvG has ruined it for me in the same way he has ruined Old Trafford for many a United fan with his slow, one-paced football.
The joy of Argentina was damaged for me before the third season even got going.  For some unknown reason, my players were all on holiday when the Argentine version of the Community Shield was taking place.  We were playing our biggest rivals, River.  I had no way of recalling them, I certainly was not given an option of when their holiday ended and the previous season this had not happened.  My quest for the clean sweep of trophies had been destroyed before it had even started, because my lot were on the beach.  Take it from someone who spends a lot of his life on the beach, when there are football matches to be won you pack up your towel.
In the Copa Libertadores we lost to our Brazilian nemesis, Corinthians, 2-1 on aggregate.  I could not fault our efforts, it was a cracking final.  We did win the Recopa Sudamericana, however – which wasn't really any consolation at all.
I also left the club with a third straight Argentina Cup Final to play, and 4-2 up in the second leg of the Copa Sudamericana against Botafago.  (They managed to lose the Argentina Cup Final, incredible considering the team I left them, but won the Copa S….)
Where am I going?  You'll have to read on to find out.  But I will give you a clue, I am heading back to Europe to be welcomed like an emperor.
Personnel wise, it was pretty much the same side that dominated last season bar a few subtle changes.  I was able to flog Oscar Franco for a small loss, he just did not work out for me in midfield.  I still have the ability to completely gimp a signing, even using my "Searching the Stats© " method.  Club captain Bravo, sub for most of last season, was moved on to Internacional for a token £550k and where was joined by first choice roaming playmaker Ramon Arce.  He set the Brazilians back a whopping £10.25m, so I was very happy with that.  I thought Brazil had no money?  Brazil continued to be my best place to export to, young midfield/striker Garcia headed off to Gremio for £6m and centre back Grillo joined Corinthians for £5.5m.  Again, neither were missed as I had plenty of replacements lined up.  This season we recouped £25.5m and spent a mere £2.5m.  Standard really, if you have followed my career to date.
Moses Sunday stepped in to centre back, the young Nigerian was superb all season.  He was one of my picks of players that might have broken through this term, so I was pleased to see his dominance at the back with Yela.  Raul Garcia took over from Arce, and rewarded me with 8 goals and 18 assists at the time of my leaving.  Nobody else really stepped up and made a huge impact and the rest of the side was pretty much unchanged from last season.  As Liverpool used to talk about in the 70's and 80's, the key to dominance is a few little changes to keep things fresh.
Of the players coming in, Duarte immediately stepped up to be the back-up central defender and Eudes could well be the future of Brazilian football.  Sadly, I will not be there to see them flower.
This isn't the most entertaining write-up ever, it has been a funny old season.  The headline facts are great, but there isn't a great deal of substance beneath it.  I've devised a cracking system that means we defend like beasts and are lightening on the break.  It really is as simple as that…. defend well and get forward quickly.  Wimbledon, Watford, Norway and Republic of Ireland used to get criticised for that, though we do ours with a little more style than they did.  Not much though to be honest.
Oh, where was I going?
Fans of football on Channel 4 in the early 90's will be delighted to hear that I was Lazio bound….
Why?  Well, I have always had a soft spot for them and they sacked Antonio Conte.  When I got there they were 15th in Serie A after about 15 games or so.  What I love about the challenge is that they have not achieved anything in this save at all, but have won Serie A in living memory.  Plus Gazza played for them.  Juventus have won all but one titles since I started at Wolves, so I want to see if I can get Lazio to the pinnacle of Italian football using my unique style of tactic and recruitment.
To avoid this becoming too boring – my initial skim of the team which made me think it might be worth the trip was further off the mark than a shot from Wayne Rooney currently.  Within six or seven games I realised either I needed to change the players or my tactic.  And considering I have cleaned up in South America with that tactic, I needed to change the players.  Come January I recruited 12 new faces, almost exclusively off the transfer list in the hope they could develop, and fast.  I also sold two of my highest earners for a combined £20m.  As ever, net profit was the winner as I was up £31m.  Naturally, I expected to move up the table – my ego took a beating on that.  The highest we reached was 10th, and we ended the season in 12th.  
Ok, we had moved up the table but none of the new signings had really made the impact I had hoped for.  The board were even less impressed, and at the end of the season they told me that I needed 9 points from the opening 5 games of the next season or I was out on my ear.  Sack me?  In true Jose style, I dared them.  I am the number one manager in the world on this save, and who the hell are Lazio anyway?  Deep down, however, my pride was killing me so I started another rebuild.
11 players have been signed, at a cost of £4.8m – we have some talent in there that I might tell you about next time.  11 players have been sold, 5 of which who I had purchased.  The only saving grace, I made profit on all but one.  I also flogged anything with a value, in my usual way.  Total income from the summer trading?  £53m.  One thing they cannot dislike me for in Rome is the money I am making them.
We are seven games into the second season at Lazio, and I still have a job.  We are unbeaten so far, winning 5 and drawing 2.  We are far from looking brilliant yet, but we are getting there for sure.
In other news, I am also in charge at Croatia – that will be a whole other post in itself at another point.
Anyway, some of you have asked me to make the tactic available for download – so here we go!
Some key points for certain positions:
The two AM's and the CM/A – check their stats to see if they can dribble (I mean their performance stats as well as their attributes).  Dribbling is key to the tactic.

The RPM and regista's are vital, but be brave enough to convert wingers into this position if they can dribble and have some vision.  I have also turned attacking midfielders into excellent players in these two positions.

CWB's – again, if you have a winger that can do a bit of tackling (again, check tackles completed stats etc) then don't be too frightened of training him to play in this position. They spend a lot of time in attacking positions, so do it.

CB's – ideally one left footed and one right footed, just seems to give better balance when the anchor sits in between the two of them
I will have a tough decision in the not too distant – continue with this awesome save, or flick straight into FM16?  God, I really do not know….
Give me a follow on @www.thehighertempopress.comcomeontheoviedo as well as following @www.thehighertempopress.comthehighertempo