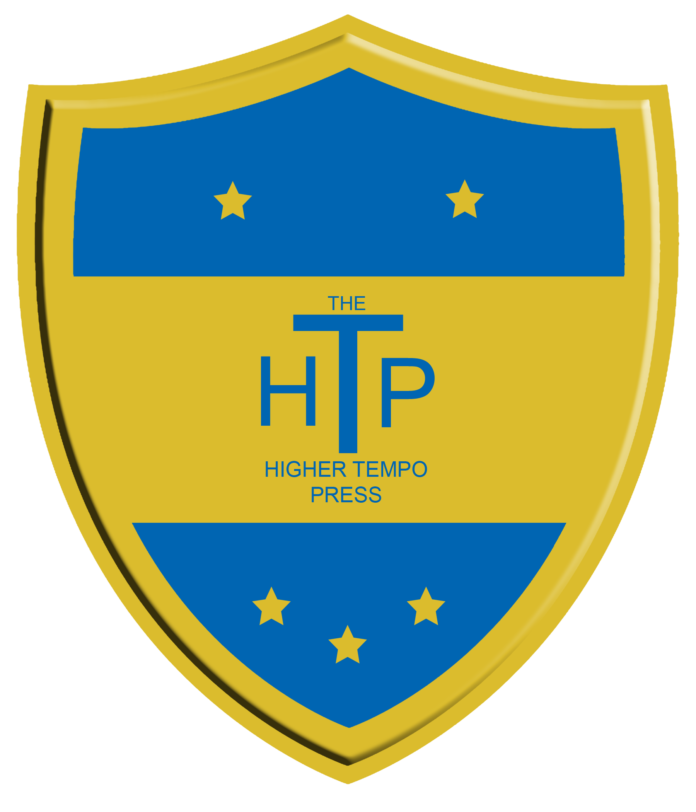 It's at this time of year that fans are whipped into frenzy about the start of a new season. In what felt like a heartbeat ago we were discussing the Champions League final and pouring over the season that had just past, yet in the blink of an eye the game re-incarnates & we start over again. The annual English Premier League promotional ads are a particular favorite of mine, as they start the build up to another year of high level battles & glamour ties. What has become central to this promotional piece is the influx of new players to the league, or indeed the higher level transfers between rival clubs. All of this serves to enhance not only our perception of each club, but it also speaks of how connected these clubs are with their own identity. Within this piece I intend to investigate how clubs can utilize summer transfers to heighten their own reputation, yet I also challenge what this culture has since created.
The Arsenal "Invincibles" of 2004, the Man United team of 1999, the Leeds sides of the 70's & the almighty Liverpool squad of the 80's, all of these sides were at one stage revered within football as some of the game's most successful entities. This was established through the style of football their team played, but also the reputation each individual player contributed to the collective representation. Inaugurating your clubs brand was once a holistic process that was developed over a significant period of time. As was the case with the teams listed above, they had to endure many reforms before they were able to operate at the highest level. In recent seasons we have witnessed a shift in how quickly clubs are able to completely revamp their identity & incarnate as something totally different. Manchester City, PSG & Chelsea are easily the three best examples of organizations that already had established themselves as "big clubs," yet were not able to field a team capable of challenging for titles. The investment those clubs then received brought about a more aggressive approach in enhancing brand identity, with the main protagonist being their dealings in the transfer market. The riches that were accessible in funding change allowed them to undergo an overhaul that appeared to happen overnight, & assist them in becoming established within Europe's elite. UEFA have since initiated a "financial fair play" ruling that serves to prohibit clubs from conducting business in a reckless manner; however it would seem the top clubs are more set on finding loop holes than heeding the warning UEFA has brought forward.
With players being such an intrinsic part of an overall club identity, it comes as no surprise that new additions to the team would receive heightened press coverage. It would appear that transfer speculation is the wind in the sports media sails these days, with the actual transfer itself marking an end point & a shift in attention onto another player looking to leave. The induction of the transfer deadlines has only served to stoke up the debate further, and place heightened anticipation on the baying public waiting for the deal to be concluded. Football clubs operate within market rules therefore without regulatory measures they are free to set individual player values. A by-product of trading in this fashion is presented in un-educated expectations, with the player being judged purely against the trade value. There are many clubs that have shown themselves to be extremely impatient and will change direction on a player in a split second. The leading goal-getter who was once flavor of the month is quickly yesterday's news should the club decide to embark upon a new player they wish to sign. The Fernando Torres transfer to Chelsea for a reported £50M has presented us with the best example of not only how quickly a high profile transfer can be viewed negatively, but also how little impact the fee had on Chelsea's ability to spend further.
The change in transfer culture has affected no-one more than those who tune in to watch & report on the action each week. We now continually see examples of players who make a move to a new club, only to be brandished "flops" or "a failure" by supporters & pundits. These aspersions are often cast after a short period of time, which makes them all the more ludicrous. I think it's fair to say that football continues to capture the hearts & minds of everyone around the sport, which can only be a positive thing. With that said there comes a point where the rational mind has to take over and establish that we all play a part in contributing to the games future. It worries me that we live in a time where player success is evaluated against the size of the transfer fee they were bought for. What real correlation does that sum attach itself to, other than what it required to gain his signature? So quick are we to label a player good or bad, that we forget what brought him there in the first place. He still possesses the same skill set, physical attributes & past experience, yet because he hasn't lived up to a collective delusion we call "expectations" they quickly fall by the way side. Further to this, our thirst for success has culminated in many clubs seeking to be known for simply spending, rather than what that investment brings them. At the start of the 2014/15 season Liverpool made a number of high profile signings, all of which were in excess in £10M. It was argued that this was a statement of intent, having just sold Luis Suarez to Barcelona. Even though many of the transfers were regarded as "future prospects" I'll be intrigued to see how many of them remain in Brendan Rodgers plans this season. Such was the level of scrutiny he & his side were placed under at the end of the last campaign; it will be a test to see how Liverpool identifies itself. Will it become a club who has investments they wish to nurture, or a club that needs them to be ready today?
Until we are all able to dis-associate money with success then these forms of questions will continue to create internal strife amongst a clubs following. It will also continue the identity crisis that many clubs find themselves within, as they move from player to player in the false hope that they will find a catalyst who will lead them to a successful identity. By removing the connection of what we want to become & focusing on what we currently are, only them will the true representation of identity be able to shine through. While football lives in a state of transition it's those who are able to clearly evaluate the present moment, which stand the biggest chance of strategizing effective future plans. We all want a better tomorrow, but we have to start that process today.
Written by our resident coach, Ally Bain.
Alistair is based in Portland, Maine, USA, however originally hails from Hamilton, Scotland. He is the Head Coach of USL PDL side Portland Phoenix & works with one of the largest youth soccer organizations in North America, in Global Premier Soccer. Prior to moving to the states Alistair held football development positions with Watford FC, Crystal Palace FC & Celtic FC. In 2013 Alistair also started writing a football based blog, entitled "Coach Bain Mused"
You can follow Ally on Twitter @www.thehighertempopress.comallybain