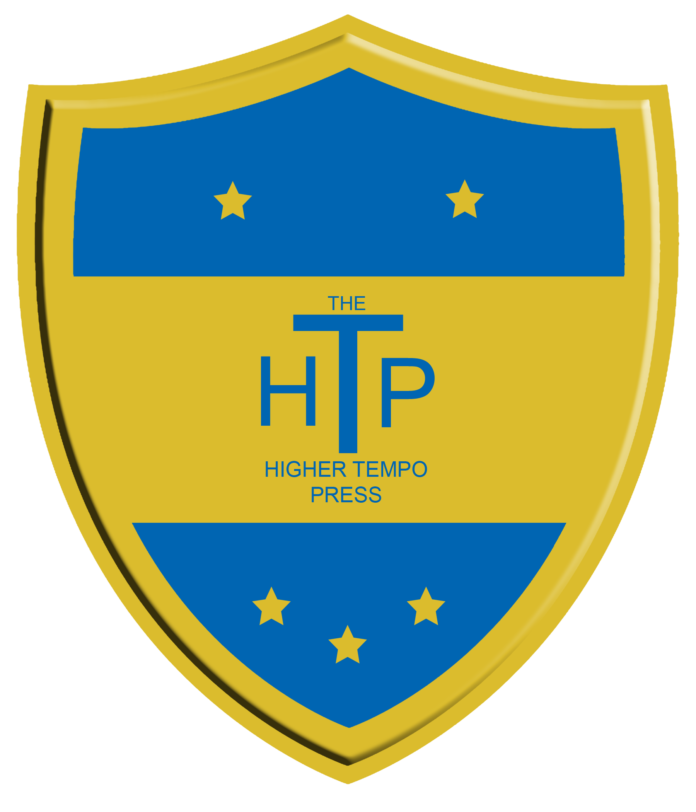 Welcome back! Last time out, I talked you through my love of CM01/02. My Newcastle team survived being stabbed in the back by Kieron Dyer to thrive in difficult circumstances, and with the help of To Madeira, have shot up to second. Some have called it the most exciting season since I played through 93/94 and Trevor Francis won the league with Sheffield Wednesday. Others have said comparing fiction with fiction is stupid. If you missed part 1, get yourself up to speed HERE, and then re-join me.
So the clock has ticked into 2002 and leading TV experts are still dusting off the old clichés!
Meanwhile, Blackburn are a club with ambition.
Long gone are the days of "Manager to go?" headlines. Boardrooms up and down the country now issue the dreaded vote of confidence.
This has happened before.
Anyway, the early sparring of 2002 is out of the way and it's FA Cup 3rd round weekend. I have the old David vs Goliath clash of a visit to Burton Albion, but that proverb will never be used with me because…well, it's the wrong way round.
Shearer and Madeira, henceforth known as Shedeira, see off Burton with minimal fuss but some other clubs aren't as lucky
Division 2 Blackpool beat Everton.
Dougie Freedman sees off West Ham.
Have it, Kieron.
I notice Anthony Betterton on the bench for Leeds, those following the 9798 blog will know the name.
Who's up for a massive away trip?
See! It's not just me!
That vote of confidence, by the way…
Arsenal are starting to look a bit ominous. They follow up beating me at Highbury with this:
It's still just about a three horse race, but my horse was given a head start having played more games and is not as quick or talented as the other 2 horses.
The Gazza saga continues…
Torquay are dispatched and there's not even many shocks to tell you about, round 4 comes and goes and our reward is a trip to 1st Division Birmingham. Could be worse.
This is horrendous news though.
Blackburn are a bit…odd really aren't they?
Then again, their manager is Souness.
The league cup semis are going according to form.
A new feature I haven't yet mentioned is the ability to fine players, either an official warning, 1 weeks wages or 2 weeks wages, for a variety of reasons. Here I fine Shay Given for playing like a drunk.
The stone that broke the camel's back?
FA Cup 5th round day is full of carnage. Sheff Wed stun the champions, thanks to a Gerald Sibon double.
Never go back, they say.
Quarter final draw is pretty much ideal.
In the lesser of the cups, Chelsea secure their final place.
LOOK AFTER YOUR MONEY. FOR GOODNESS SAKE LEEDS!
This was a stupid, damp evening.
Arsenal secure their place in the final with Chelsea.
Reinforcements arrive in the shape of this fellow. The scouts are all over him.
Don't be so bloody stupid.
The FA Cup has reached the rather serious stage of the Quarter Finals, but it's all going to form really.
Cross everything we draw Coventry.
Noooooo. Hold on, WHERE are we playing!?
I like the neutral venues but what is wrong with the classics?
The Champions League is in that stupid era where there were two group stages. Two. Who thought that was a good idea?
Arsenal and Liverpool are out though.
This was a bit of a car crash.
In the UEFA Cup, it's yet to be bastardised into the Europa League. Leeds are flying the flag for England.
Meanwhile at Wembley, Kanu believe it?
Some relief for Everton, at last.
He'll never amount to much.
Even aged 20, he's an absolute beast.
Somewhat controversially, the awards are handed out in April…
To Madeira in ridiculous company there.
Meanwhile, the kids awards:
There's also the feature of "team of the season" which is nice but most of my lads are on the bench.
God bless Gary Speed.
Shearer knows his stuff:
In a beautiful April day at Pride Park, the likely lads are on the scoresheet – we're going to Wembley! Which is actually the Millennium Stadium, which reminds me of the terrace chants being altered to "we're going to Cardiff City" which not only was one syllable too many, it was also much worse.
Henry and Solano were involved in an incident.
Liverpool will be our final opponents, they just edge Coventry.
This is…nice?
I hopefully won't need it. Why? Well, with 6 games to go we are still 3rd
We're not going to win the league and 2nd seems too much of a gap, but give me 3rd and the FA Cup any day of the week.
The bottom 3 look pretty forlorn but it's not over yet.
This was a good day out – both of Bolton's keepers got sent off.
I'm disappointed we only got 6 based on that. Juventus put Real Madrid out of the Champions League.
Whilst Leeds' European adventure comes to an end in Greece.
Unlucky Kieron.
Ever wondered how things would turn out for Michael Owen if he didn't score a hat trick in Germany? Well, it turns out he becomes awful.
No doubt Sven will get the blame. Some things though, just cannot be explained.
Not a bad haul from a man who was once arrested whilst dressed as Captain Hook.
Title decider at Highbury.
It all but secures the title for the Gunners, though the games in hand could make it a nervous wait.
Meanwhile, clubs continue to fall over themselves for a man who was once out injured by trapping his finger in a door.
Man Utd soon get over the disappointment of league failure by doing this to reach the Champions League final.
Roma's squad on this is notoriously great, here's a sample:
Not bad…
FA Cup final time then, can Newcastle win at the third time of asking after being runners up in 98 and 99?
YEAH! Luv u Clarence.
Great day all round really.
Anybody able to explain ANY of this?
Milan win the UEFA Cup.
Man Utd have won their two games in hand, so it's gone to the last day of the season.
At both ends…
Not quite Atletico, is it?
So the last day of the season is here. Can Arsenal replicate their real life success?
Yes. Yes they can.
This seems a bit harsh.
This seems quite…low?
Champions League final is here then, will it be double delight for the Italians in Europe or can Man Utd do the damage?
Glasgow will never have seen such a tepid evening.
Still, best give the award to Wenger.
Normally, that would be us done but steady on! The World Cup is here. Where we all got up at the crack of dawn for fixtures like this:
This is a surprise!
AKINBIYI!
Brazil's indifferent World Cup continues.
It's enough to see them through. Spain however go out in the group of death.
The second round has some huge clashes, as well as some sleepers.
France vs Brazil in a repeat of the 98 final is not a bad way to start!
Revenge for Brazil! The holders are out – though at least they got out of the groups this time.
Italy suffer on penalties again.
Even the Germans lose on penalties.
Quarter finals again look quite one sided. Poland a dark horse?
Didn't see this coming!
Drama all round really though.
Who called Poland vs Denmark? Then again, Brazil vs Russia was unexpected.
Brazil see off Russia to book their place in the final. They have a great chance of re-living their success of the real World Cup.
POLAND!
Russia take 3rd on penalties. Been a lot of shootouts in this World Cup.
So, if Poland can repeat their group stage success, they will be World Champions.
For those wondering, Kaluzny kicked Rivaldo so hard it injured Roberto Carlos.
So Brazil are the champions…again. They had to come from behind to see off a determined Poland.
That's that then. A whole season of 01/02 madness. The game is really fun to play, a step up in detail from the CM2 series but not to the degree of the more recent releases. It's very addictive, such is the speed of the game – being able to have the commentary on very fast means you can get through games in a couple of minutes.
Arsenal were every bit as imperious in the game as they were in real life, which is testament to the accuracy of the game's database. The database had really come on from the CM2 days, as seen by the number of playable leagues, but the bottom line is that there was some additional details which added to the depth of the game without having to take a week off work to prepare for a season. This season turned out to be way better than CM2, mainly because the board had no expectation of any success but we blew all of that out the water with a 3rd placed finish and an FA Cup.
Thanks for reading and join me again as I delve into CM4 very soon (well most likely 5pm next Wednesday….)
Written by David Black – you can follow David on Twitter @www.thehighertempopress.comcm9798 and also read his fantastic blog over at http://www.cm9798.wordpress.com