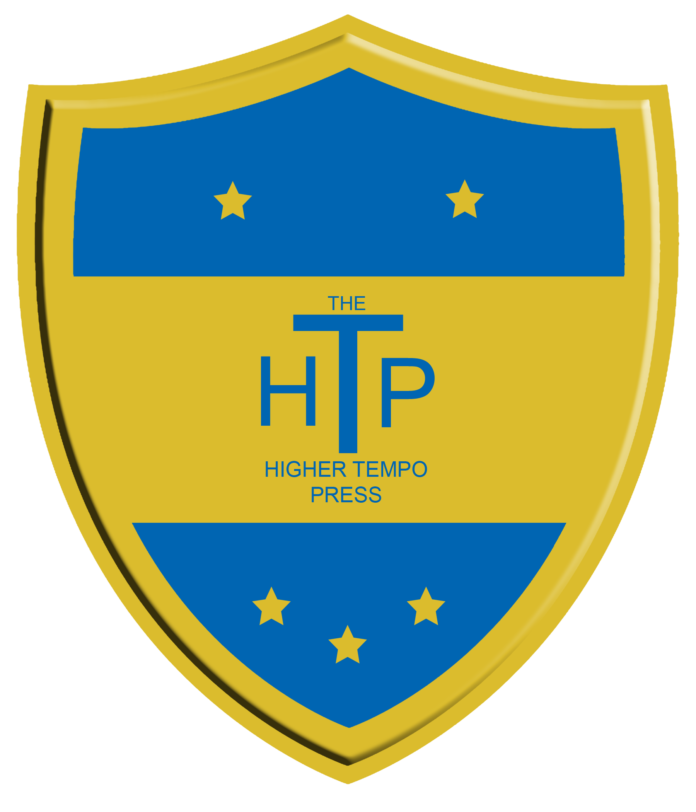 As I said last week, I am a disciple of Brian Clough.  I know many others have probably achieved more in management, but for me he was, in his own words, "in the top one."  When I decided what save to embark upon for the beginning of The Higher Tempo Press it could only be something that might go close to emulating the great man.  If you want to know in full why I am attempting to overhaul his trophy total between 1971-1981 then go and read the first instalment here… If not, let's go!
So this is the review of the 2014/15 season – I'm going to split into two sections for you, before and after the New Year.  It's a simple format, I might keep it.
Before New Year
Without sounding like a "meet the press" press conference cliché, I was really impressed with the structure and Wolves and I saw no need to make sweeping changes.  In terms of player recruitment, it was going to take at least half a season to start building up enough player data to start making judgements on potential recruits which meant I was going to be using the players I had.  This did not feel like a hardship once I had a look through at the players available to me.  Ikeme and Kuszczack were solid options in goal, Batth and Steadman both good centre backs, McDonald and Edwards looked like excellent options in midfield and up top Afobe and Siggy could get goals.  Add in Sako, if I could get him playing in my system, and I was very confident we would achieve the mid-table finish Mr Morgan asked me for.
I had already decided I wanted to try and find a new style of playing, and having read "Lines & Diamonds" by Hand of God and seen the success @www.thehighertempopress.comfmanalysis had gleaned from a right sided F9 playing in front of two attacking midfielders I had the diagram in my mind.  It came out looking like this.  You can imagine the confused looks on the faces of the players in that team meeting! "Yes lads, I know it looks like only two defenders but actually the half back is going to drop deep when we haven't got the ball…."
The idea behind the shape is to win the midfield, simply.  By having the central midfield two supported by the half back from behind and the advanced playmaker, shadow striker and F9 I am confident that we will have a fair percentage of the ball.
Of course, having possession of the ball isn't much use if you don't go anywhere with it so I was hoping that the attacking trio would bring back memories of England, Abery and Boukobsa (my front three in the aforementioned Rushmoor Saints U9's side of the late 90's) with their skill, movement and cutting edge.
Defensively, I love the half back position – he will make a third centre back when they have the ball but push into midfield when we have it, far better than the libero does in the match engine.  Plus, there are many more DM's out there to choose from than sweepers so selection wise it is a no-brainer.  I chose two defensive wingers just for the sheer hell of it really, I could have probably talked myself into making them complete wing backs, but I've never played with defensive wingers so I was keen to see how it worked.
Before I read "Lines & Diamonds" I would fill the team instructions, and now I understand what most of them actually mean it is amazing how many conflict and are unnecessary.  All I want the team to do is pass it to player nearest them and patiently carve out some openings.  When we lose it, I want us to win it back quickly.  Simple, and I think Brian Clough would have agreed.
We played four pre-season friendlies, drawing two and winning two.  In all four games we had over 60% possession and created quite a few chances.  One of the wins was beating Palace 3-1.  I was confident we were going to compete in the Championship, that was for sure.
Before the New Year you play 24 games in the Championship, just a smidgen over 50% of your matches.  If you had told me at the start of the season what Wolverhampton Wanderers would still be unbeaten, I would have laughed rather hard in your general direction.  I would have.  Well, please tell me what Wolverhampton Wanderers left 2014 unbeaten, I dare you.  Because we did.  Look, see!
Sure, sure we drew a lot but we became the team to beat in the division.  It's went spectacularly well and although clean sheets were at a premium we were providing possession based football with a purpose.  By this point the team had taken a clear shape.  Ikeme was by far our number one, playing behind Batth and Steadman.  Jordi Ortega, promoted straight up from the U21's when I took over, was getting a lot of game time as the half back.  Right midfield was James Henry, and Tommy Rowe had displaced Scott Golbourne on the left.  The midfield two had become any two from McDonald, Evans and Saville with Siggy absolutely banging in the chances created by Sako and Edwards.  Afobe was also weighing in off the bench.
The pre-Christmas highlights were not so much the wins, but the fact that we came back from two goals behind on four occasions to get a draw in the matches against Bristol City, Ipswich, MK Dons and QPR.  Beating Derby 3-2 also laid down a bit of a psychological marker I felt.
Siggy was certainly banging in the goals, look at his return!
Now, those of you that have read my "Searching the Stats" methodology will know that I set the team performance KPI's that I monitor and players performing below the set KPI's fall into my red zone where, if replacements are out there, I look to make changes.  At the half way point in the season, this is how the team were performing:
Straight away it leapt out at me that we are not building from the 'keeper as well as I would like – a mental note was made to check the PI's for Ikeme.  Other than that, I felt I now had a benchmark of what I was expecting passing wise from the defenders – Batth and Steadman were averaging 34 passes per 90 minutes and 73% completion.  I happy with the number of passes, but the completion could do with improving – another tweak I could make would be to set the PI's to pass shorter or change them from BPD's to CD's.  The average interceptions per game for each of them was 12.
In the half back position, Ortega had set a clear standard – 47 passes at 89% completion, 5 interceptions per game.  Whenever Saville had covered in there for him he had also hit that target.
The widemen averaged around 40 passes at around 82% completion, again with about 5 interceptions.
In the middle of the park the average passes sat at around 45 per game and a 86% completion.
Moving into the attacking trio, Siggy (and Afobe when he plays) were both getting 3 shots on target per game which shows why they were scoring.  They sat just under 50% accuracy though, it would be great to improve that.  Sako's stats are skewed as he took the free kicks and rarely got them on target!
All in all, that snapshot gave me something to work towards in player performance – we were unbeaten and these were the numbers that were coming out.
Jacobs and Dicko were both, understandably, unhappy with their very limited game time and asked to leave.  Both were fairly easy to move on, Derby gave us £1.1m for Jacobs and Dicko went to Brentford for £625k.  I felt this left me light in the attacking midfield roles so I went shopping in the new year.
All in all, the back end of 2014 was very, very good to Wolves and I was starting to believe there was a chance that I could beat Clough' Derby record and match his Forest achievement.
After New Year!
I decided to go shopping in the new year sales.  As Alan Hansen always said, buy when you are strong and I think we did that.  I felt we needed some strength in a defensive midfield area and some back-up in the attacking midfield areas.  I ended up settling on the following players due to their performance stats and value.
Firstly, I picked up this Dutch lad to provide cover at half back and CM/D – for a mere £175K.
He was only a few passes short of what Ortega was getting in the HB role and his completion % was more than satisfactory.  I felt he would only improve on those in our system of play.
Second through the door was this young Scot – for only £200k.  Lewis had the ability to play as an AM or in the CM/A role.
I liked him as he passed it more than most other CM/AM's that were available to me and seemed to be getting a goal every three games.  I fancied him to be back up to David Edwards.
The third signing was the Danish lad, Wichmann.  Again, he could play all over the place but I saw him either in the CM/A position or playing as an AM/SS.  At £300k I felt I had another bargain, considering players in League One and Two with the same performance ratios were being touted at £1-2m.
None of them were purchased with a view to being immediate starters, but I felt I had got excellent value.
Going into the second half of the season unbeaten felt like a bit of a curse.  It was nigh on impossible to think that we would go the entire season unbeaten, so I was hoping that any defeats that did come along would not knock us off track for long periods.
The playing system seemed solid and our only defeat had been in the League Cup, losing 2-1 to Watford.
Well, we managed to remain unbeaten in the league right until the last game of January.  Charlton reversed their 5-1 defeat at Molineux by stuffing us 5-0 at The Valley.  This was a little test of our character and we recovered by winning the next four league games.  Watford knocked us out of the FA Cup and we then managed to lose three out of seven league games.  However, it was pleasing to see none of them were back-to-back so rot never got a chance to slip in.  When Derby came to our place with five games remaining we were five points ahead of them, and goals from Siggy and Edwards saw us take all three points in a 2-1 win.  The Championship was most definitely on!
Folks, it was never in doubt.  We beat Sheffield Wednesday convincingly and Hillsborough in the next game to clinch the Championship title and secure a return to the Premier League.  As you can see below, it all became rather convincing.
Winning the "toughest league" in Europe by 14 points is one of my better achievements.  When Clough took Derby from the second to top tier in 68/69 he won it by 7 points, albeit his Derby side played 4 less games than us.  Also, they lost 5 times, we lost 4!  When he took Forest up in 76/77 they sneaked up in 3rd place (which actually makes the fact they won the First Division the following year even more unbelievable!)  So, Brian, I am proud to say I think I have matched you in the first season.
Let's go into a little more detail about the success – here are the end of season player stats for the division.
As you can see, David Edwards and Siggy stood out as the two best performers.  What also pleased me was that Ortega, Saville and McDonald, who for the majority of the season made up the HB/CM triangle, had such incredible pass completion %'s.  Batth and Steadman were brilliant in the interception stakes, but also quite error prone which is something I might look at in pre-season.  I am thinking of changing the BPD to a CD role to see if that limits errors and increases ball retention from the back.
I'll go through the players unit by unit.
Ikeme was quality all season – no mistakes leading to a goal.  That is pretty good going in 52 games.
I've already covered Batth and Stearman, the stats tell me here that they give the ball away too much and make too many mistakes – I will change their roles and see what effect it has.
Taking Golbourne and Rowe, who played a fairly even amount of games as the left defensive winger.  Despite having a slightly lower average rating, Rowe passed the ball more often at a higher % rate, made more key passes on average and made slightly more interceptions on average.  I am delighted with the midfield stats, in the central areas we dominated by using the ball.
The attacking midfield stats are fantastic.  Edwards played in the AP role every game apart from when he was injured – he completed nearly 70 passes a game at an average of 85%.  That is brilliant considering he is trying to create chances.  Sako was also quality in the SS role, completing over 50 passes per game at a slightly lower % rate.  As I mentioned before, his shots stats are skewed due to the amount of free kicks he took on goal.
Then the lads up front – Siggy was immense.  His % shots on target improved in the second half of the season and he ended up with 34 goals in all competitions.  Afobe played quite a lot as the SS after Sako broke his ankle, and he contributed brilliantly as a back up.  The third lad, 16 years old and plucked from the U18 squad scored 5 goals in 7 starts and was getting nearly 3 shots on target per game.  Remember the name, Jordon Allan.
How did the three "Searching the Stats" signings do?
Van Den Boomen moved between HB and CM/D and made 7 starts in total.  Plenty of passes and a high completion % gives me a lot of hope, plus he wins a lot of balls in the air.  I think he may well be pushing Ortega and Saville for one of the more defensive midfield slots next season.
Lewis Milne is a more than able back up to Edwards – his passing numbers were right up there, and I believe he will only improve.
Wichmann was a star of the second half of the season.  McDonald and Evans both got injured so he slotted into the CM/A role superbly – his passing stats were excellent and he got 6 goals and 8 assists too.  At £300k, money well spent.
So Wolves will be a Premier League team next season.  There are quite a few contracts to sort out over the summer, but I will be rewarding those that have performed this season with decent deals.  I will aim to keep the core of the squad very much together and possibly add one player in defence, midfield and attack depending who is out there that meets my requirements.
In terms of Beating Brian, after one season I am very much on track.  The next goal will be to win the Premier League, and Mr Clough did that the very next season with Forest and after three seasons with Derby.  I think I will be nearer the latter.
In true Cloughie style I am now going to take the lads off to the Costa Blanca for a holiday before getting down to pre-season training.
Adios!
Written by Chris Darwen, author of "Johnny Cooper, Championship Manager" – available on Amazon.