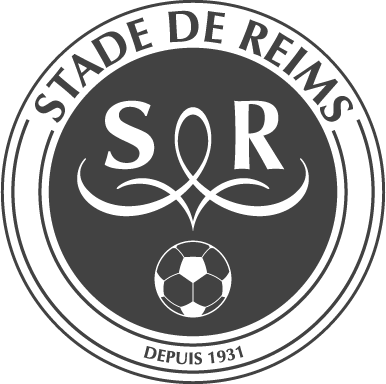 Luke Davis is back for the second part of his already popular CM01/02 series…
After a fantastic debut season (which you can read about here) where we won the league/cup double, I was aiming for more silverware and a stab at Europe. Six players left in the summer for a combined total of €3.25m, including David N'Gog and Antoine Devaux. In their place, I added goalkeepers Kévin Azoulay and Jochen Kroos from Nancy for €220k and Sandhausen for €625k, left back Kevin Wimmer from Red Bull Salzburg for €1.9m and defender Michael Chacon from Dordecht for €300k. Chacon, in particular, can play in defensive midfielder in the centre and the right, making him a versatile bargain.
Our first game was in the Trophée des Champions final against second place side PSG. They had won it in the last three finals they played in. Their run ended thanks to a late brace from new signing Kevin Wimmer giving us a 4-2 win and our third trophy in two seasons. Our league campaign started with wins against PSG, Boulogne, Bastia, and Rennes, in between draws to Nimes and Nice and a solitary defeat to Lyon. Goals were coming in thick and fast, thanks to a rotating trio of Bernard Debuchy, Jean-Michel Joachim, Gerjohn Kyei and Dany Nogueira.
In the Champions League, we were dealt with a nightmare group comprised of Bayern, Fenerbaçhe and Sturm Graz. After three games, we stood in third place with 4 points. Unfortunately for Sturm Graz, we used them as our springboard with back-to-back wins (5-1 and 5-0). A second group defeat to Bayern meant we needed a win against Fenerbaçhe to progress. Goals from Mads Albaek and Alexandre Mendy secured our place in the second group phase. This was no easier as we were drawn with Barcelona, Zenit and Olympiacos. More on that later…
The league was proving to be the easiest ride with a 17-game unbeaten run stretching from September all the way through to February. The streak was cut short by a surprising 1-0 defeat to Valenciennes, who we had beaten at home just two weeks before. This was followed by another 1-0 defeat at the hands of Bastia and I hoped this wasn't the start of a Keegan-esque demise. Before this minor blip, we started the second group phase of the Champions League with a home game against Olympiacos. We came from 2-0 down to take a point thanks to goals from Glombard and Wimmer and this was followed by an epic 3-3 draw with Barcelona. Reminders of Manchester United's glorious draw at El Camp Nou back in 1998 flashed before me and the match had plenty of drama. After just four minutes, Ivan Rakitic drove a solid shot home after a fumble from Kévin Azoulay but parity was restored when Gerjohn Kyei connected with a Chacon free kick outside the area. Messi continued to cause havoc throughout the match and in the 16th minute, the Argentinian latched onto a ball from Alcántara, nutmegged Rodriguez and smashed high and hard towards goal. 2-1 to the Blaugrana. We couldn't seem to get a ball in edgeways as Barça retained possession. In the 26th minute, Kyei made a reckless tackle on Iniesta, assuming he no longer needed legs for the rest of his career and gave away a penalty. Up stepped Messi to add a second to his tally but Azoulay was there to make the save. Suddenly, the play shifted into our control and in the 31st minute, Rodriguez laid off a ball for Joachim to smash the ball into the net to equalise for Reims. 2-2! Barcelona sustained the pressure and a minute later, Alcántara clattered the post with a free kick but it was our guys with the best chance to take the lead just before half time. A low drive from Albaek was cruelly ruled out for offside and the Dane made no bnoes about expressing his anger at the referee. Unfortunately, his protests were too overzealous for Leslie Irvine and he brandished the red card, bringing us to 10 men with 45 minutes to go.
The second half was much quieter, with nothing of note for the first 15 minutes or so. Deulofeu forced a brilliant save out of Azoulay after 58 minutes. Three minutes later, a rarely misplaced pass from Busquets fed into Peuget who provided Rodriguez with the ammunition he needed and the lead and it stayed like that right until the end, because we just weren't destined to beat Barcelona in their Catalonian cauldron of fire, were we? The final equaliser came from Alcántara after he was left unmarked to steal a point and devastate the Reims fans who made their way to Barcelona.
The domestic cups proved to be a lot more fruitful, with 2nd and 9th round wins against Strasbourg (2-1) and Fleury-Mérogis respectively. The League Cup 3rd Round was up against PSG and like our previous encounters, we finished the job with a clinical 3-1 thanks to a goal from Nogueira and a brace from Kyei. But in the 10th Round of the French Cup, things weren't as easy. The match was against Bordeaux, who were on a run of one win in eight in the league, but it was Les Girondins who opened the scoring with a low drive from Franck Ribéry. They doubled their lead when Willy Sagna committed a professional foul in the area and saw red moments later. Up stepped new €13.5m signing Youri Tielemans to make it 2-0. After half time, it seemed a foregone conclusion for Bordeaux as another of their marquee signings Wesley Saïd who made it 3-0 and put paid to our chances of retaining the French Cup. We still battled hard and forced Bordeaux onto the back foot. Chances for Debuchy and Nogueira went begging but in the 65th minute, Debuchy got a second bite of the cherry when a weak goal kick from Cédric Carrasso was picked up and lashed into the goal. A consolation for some but Reims continued to battle and three minutes later, Bordeaux's defence were caught napping and Nogueira thumped a volley into goal from a Debuchy assist. It was 3-2 and game on. It was all Reims from then on and when Glombard picked up another loose ball, he chipped it towards Kyei in the penalty area who nodded the ball past Carrasso in disbelief. From 3-0 down and a man down, we were right back in it. There were no further goals in normal time or extra time, which meant, of course, a penalty shoot out.
Debuchy took the first one… and scored. No messing around. 1-0
Tielemans, another scorer in normal time, was next… and he hit it wide! It was still 1-0 to Reims.
It was now the job of Michael Chacon to double the lead… but his shot hit the woodwork! It remained 1-0 to Reims.
Could Diego Rolán make it 1-1? NO! Another wide shot and the score stayed at 1-0.
Salif Cissé up next… and it's there! It's 2-0 to Reims.
Wesley Saïd now… and Bordeaux's first penalty converted. 2-1.
Glombard was next and made no mistake – 3-1.
It was now up to Thomas Touré to keep them in the competition. He placed the ball on the edge of the spot as most modern footballers do nowadays. A player with great ability but he'd never really shown it with Bordeaux. Could he become a hero… NO! Another wide penalty despite a confident run up and it was all over. Reims were through on penalties!
This was to be the first of two penalty shoot outs as our League Cup Quarter Final against Rennes ended 1-1 after extra time. Debuchy's opening penalty was blazed over but the next four were converted with Rennes missing on their fourth penalty. Parity after five pens meant sudden death. Both Rennes' Gelson Fernandes and Reims' Alexis Peuget failed to convert their penalties so it was up to Mozambique international Mexer to set the standard. Unfortunately, he could only follow in his previous colleague's footsteps and it was up to Hugo Rodriguez to put the Reds through…
GOLAZO! Reims were through to the Semi Finals!
Cup campaigns took up the majority of our time in February and March with no fewer than 9 cup matches between the two months. In the Champions League, back-to-back wins against Zenit home and away meant we had to beat Olympiacos to get into the knockout stages for the first time in decades. With a 50% shot accuracy on goal, we never looked like threatening and the sending off of Azoulay gave the Greeks the opportunity to take the lead with a penalty from Luka Milivojevic. Franco Jara made it 2-0 and that was that. No more European football this season but I was proud of how hard the team battled, against fixture adversity.
The league campaign was going swimmingly with a run of six wins before Lille stopped us at their ground. This was followed by another defeat but we were so far ahead, it was all in vein for second place PSG. The title was wrapped up with two games to spare and showed just how dominant we were throughout the season.
My aim is to win seven titles by the end of the series, which is definitely achievable with the way things are going. What I also want to do is win three French Cups and two League Cups, to beat the previous records set by my predecessors. I was certainly on course with a comprehensive wins in our French Cup QF clash with Le Poiré-sur-Vie (4-0) and League Cup SF against Angers (5-0). We were the team to beat. Istres could do nothing but succumb to our dominance when we met in the French Cup SF as we ran away 3-0 winners, setting up a 1st vs. 2nd tie with PSG in the final. However, it felt more like top versus bottom as we romped to victory thanks to goals from Sagna, Kyei, Nogueira (2) and last minute salvo from Joachim to give us a 5-1 victory and our second French Cup title in two years. A double double? Call us the French Man United!
The League Cup final against Lyon, however, wasn't singing from the same metaphorical hymn sheet. When Nogueira opened the scoring after 15 minutes and Debuchy made it 2-0 a quarter of an hour later, I felt another rout on the cards but Lyon had other ideas. Sweden's Ola Toivonen cut the lead by half just two minutes later and on the stroke of half time, a glorious run from Yassine Benzia ended in a net-ripping goal. 2-2 was how it stayed in the second half and extra time. Penalties again. England, take note.
The first four penalties were routine for a change; Benzia, Kyei, Toivonen and Chacon all scoring with no trouble. However, Lyon's Valère Germain couldn't cope with the pressure and his shot found the arms of Azoulay. Reserve midfielder Henry Camara made it 3-2 to Reims. Mboumbouni restored the balance but Glombard made it 4-3, leaving Lyon's hopes of staying in the shootout with Bakary Koné. He stepped up… and cannoned his shot off the crossbar. The League Cup was ours!
It's one thing to retain the league title, but to win the double in two consecutive seasons and then add the League Cup and the "Charity Shield" is almost unfathomable. We rarely put a foot wrong, losing just 9 of our 66 games all season and 126 goals from Joachim, Nogueira, Rodriguez, Albaek, Kyei and Debuchy (144 in total). All but four players had averages over 7 which means I won't need to make extensive changes. The average age of the squad is just under 24 so plenty of youth potential to come but our training facilities need improving. That'll come next season, the board assures me. I just hope nobody comes for my star players. Our bank balance has passed the €100m mark. Probably nowhere near PSG in terms of finances but we're pretty plush. Six trophies in two seasons? Welcome to the new era of Stade de Reims.
Seasons so far
2017/18: 1st in Ligue 1, Coupe de France Winners, League Cup Semi Finalists
2018/19: 1st in Ligue 1, Coupe de France Winners, League Cup Winners, Trophée des Champions Winners 
Join me next week for Part 3 to see how I did in Europe.
Written by Luke Davis – you can follow Luke on Twitter @www.thehighertempopress.comlukealexdavis and catch his website at http://www.lukealexdavis.co.uk