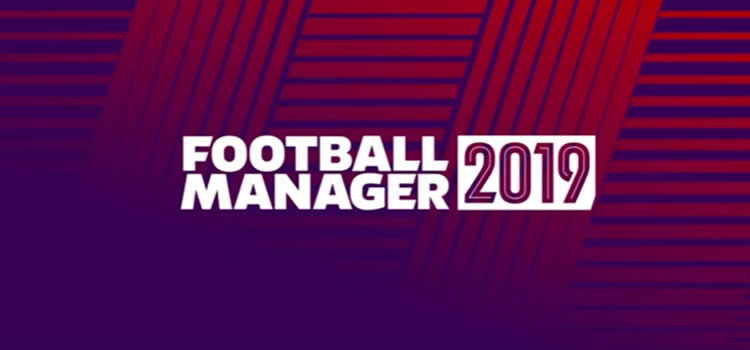 Football fans and gamers rejoice – Football Manager 2019 will be hitting our physical and virtual shelves on the second of November. The newest title of the Football Manager Saga, a series appreciated for its realism and used as a source of scouting for fresh talents by real-life clubs, promises a lot of changes to the formula and overhauls of several old features. Since the game has gone through a total rebrand, there are lots of things both fans and newbies should know about the newest addition to the series. Here is how Football Manager 2019 compares to previous titles.
DFL Bundesliga License
Let us be frank here – if you had to pick one problem that all Football Manager fans would agree on, it is the lack of licenses. Since Football Manager is a Sports Interactive and Sega title, two companies that do not have the financial resources of behemoths of the like of EA Games, that is to be expected.
But the one thing that truly stung fans was the absence of Bundesliga. But now, the top tier echelon of German football will make its first appearance ever, including 36 clubs with proper badges, trophies and player faces. Now, fans can finally pick Bayern Munich and crush everything that moves in the national championship and win the Champions League, or regain Werder Bremen's long-lost glory.
Improved Gameplay Mechanics
If there is one thing people love about these games, whether we are talking about on-ground simulations such as FIFA, management simulators such as Championship Manager and Football Manager, not to mention the variety of online football-themed games like puzzles, slots or trivia, it is inarguably graphical quality and in certain cases,the tactical element. Having control over every single element related to the management of a team comes with a greater player agency, as well as a deep level of immersion.
Football Manager 2019 sticks to the series reputation of providing tables, graphs and numbers with tangibility and context by overhauling all aspects of the UI. In Football Manager 2019, players will see even more instructions and specific information that will put all the cold numbers and calculations into perspective. There will also be more player roles as well, such as the ''no-nonsense center-back'' and the ''pressing forward'', which will allow managers to build their tactics and formation around the quirks and personality of each footballer.
In-Game Reaction to Real-Life Political Developments
Apart from managing a football team down its most trivial details, the developers from Sports Interactive have decided to take the genre to the next level. Instead of managing the team into a small, controlled environment that is encapsulated from the rest of the world, the developers introduced real-life events into the game that affected several in-game outcomes.
For instance, FM 2017 introduced Brexit, which the developers felt was too big of a political event to ignore. By turning Brexit into a game mechanic, the developers introduced a variety of scenarios, each with different outcomes for the managers. While it is not 100 % confirmed yet, it would be strange for the developers not to include Catalunya's push for independence, as it had a major political impact on Europe, especially on the Spanish Football Club Barcelona.
New Manager Tutorial
Football Manager is not one of those games that you can just buy and breeze through it for a couple of hours after work. For this reason, picking up Football Manager again after spending several of its iterations on the bench can be daunting (it is a thick and difficult game, after all). For this reason, the developers will put forward a greatly improved manager tutorial, with on-screen pointers that will ease in new or returning Football Manager players.
Overhauled Training Component
For overhauling this feature, the developers spent time at professional training sessions and interviewed managers. Unlike previous titles, training will be divided in three sessions a day to give players more options to approach their match preparations.
Whereas before you could focus solely on general aspects of training, now you can hone specific skills. For example, instead of training ''defense'', you can opt for ''Aerial Defence''. Instead of training attack, you can practice corner and free kicks, counterattacking and so on and so forth. Players also have the option of either customizing each training session, or opting for preset schedules.
Improvements to the Team Talk System
The team talk system has been around for some while, and it will enjoy some improvements in the 2019 edition. Essentially, the game will give players more information, including player positions in the squad social hierarchy – a system which is very useful to take into account when choosing the number 10 or the team captain -, and how the manager's words of wisdom and encouragement have been received by the team's leaders.
Obviously, players have to keep an eye on these dressing room influencers, otherwise an insubordinate team member can mean the difference between winning matches and going on a losing streak due to low team morale or tactical incoherency. Furthermore, in this new iteration, you will also be able to discover what the assistant manager says in team talks, too. Players can also decide whether to give them free rein in the dressing room or not (not recommended if you have not established a good relationship with him).
VAR – Video Assistant Referee
The biggest new addition to the 2019 edition is, arguably, the Video Assistant Referee. Regardless of how you feel about VAR, nobody can't deny that it is an important aspect of modern football. Reacting to real-life developments to the sport as always, Sports Interactive has recognized its impact and has introduced the technology in their newest title.
Football Manager 2019 will feature both versions of VAR. While some referees will rewatch footage before making a (hopefully) informed decision, others will communicate with a VAR referee via earpiece to decide. Goal-Line Technology will also make an appearance in Football Manager 2019 – so be prepared to have your matches occasionally decided by a few millimeters.
If the outcome of the match is decided by a controversial technological decision, fans will flood the in-game social media profiles of the team, debating its veracity. Then you, as a manager, can comment to the press about it, whether you felt the decision was fair or wrong.
Conclusion
This concludes our article about the newest addition to the Football Manager series. The fellows at Sports Interactive have worked hard to deliver a fleshed out game chockfull of revamped features, as well as new ones. See you on the pitch!