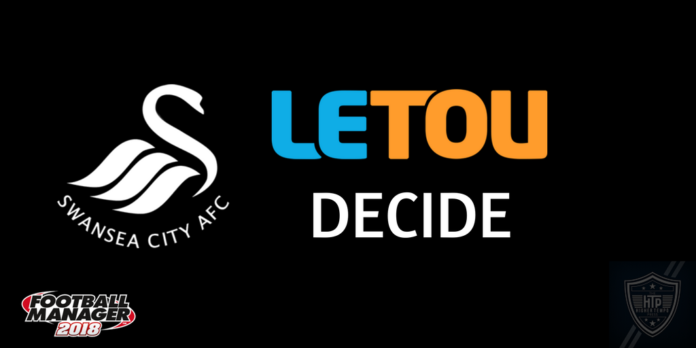 In the press conference after the win over Bournemouth, I was very disappointed. All the questions were about individuals, be it goalscorers Tammy Abraham and Jordan Ayew, or Àngel Rangel. The question about Rangel, I'll cover in tomorrow's offering of the Letou Decide project.
I was disappointed because the league position, earned by the whole team, is the most important thing to have happened in the last few days.
We now sit ninth in the Premier League, which is meeting one of our two targets for the remainder of the season. The first is to finish in the top half of the league, the second ambition is to win the FA Cup. Originally, I just hoped to lead the Swans out at Wembley once but now that I will do exactly that in the FA Cup semi-final, and having seen the teams left in the competition, I think we can bloody win it!
We are four points behind Stoke City with a game in hand, one point clear of Southampton and two above our opponents from Saturday, AFC Bournemouth. As always click the image to open in a fresh new window to see perfect pictorial clarity.
Liverpool have joined Arsenal in next season's Champions League with a win over Leicester City, while Crystal Palace have moved out of the relegation places with a superb 4 – 0 destruction of Newcastle United at Selhurst Park last evening on Monday Night Football.
For anybody wondering, Manchester City secured a Europa League berth for the coming season by winning the Carabao Cup against Arsenal. What is truly surprising is that their goal difference is one. They have scored just one more goal than they have conceded in the Premier League this season. I recently tweeted about Sunderland being top of the Championship and how unlikely that is given their alternate-universe form but that must be as equally shocking.
Our opponents are Tottenham at the weekend, I had hoped that with a team as strong as theirs they would have been well into the top four by now and in the same place as Liverpool, with European football safe for the following season. As it stands, they desperately need the three points against my Swansea team if nothing else to stop themselves being overtaken by a resurgent West Ham United under David Moyes.
Harry Kane has 25 goals this season in all competitions and is the Premier League's top goalscorer. He has scored 20 in 34 appearances (all starts) with a goal every 143.55 and 55 shots on target. For comparison, Jordan Ayew has 16 league goals from 16 starts and 9 substitute appearances, a goal every 99.38 minutes and has amassed that total in just 39 shots.
Jordan is currently in fourth on the scorers list sandwiched between two other players on 16 goals, Javier Hernández of West Ham United and Newcastle's Dwight Gayle. Chicharito's total is impressive considering it's come from only 32 shots on target, that is remarkable. That's one goal for every two shots on target.
We play Tottenham on Sunday and before that there's a Friday night game between Leicester City and Huddersfield Town that I plan to attend as the relegation race hots up. Hopefully a TV station gives me a call and I get paid for it!