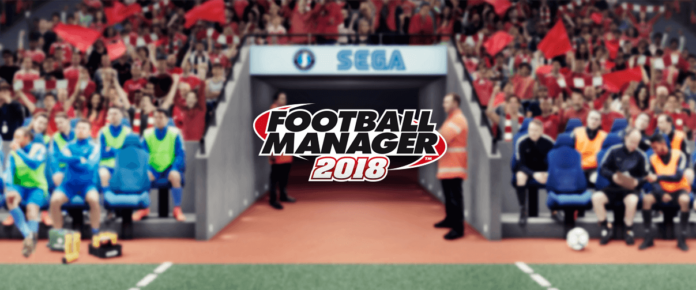 Wonderkids: Virtual vs Reality
You can't win anything with Kids
It's nearly 23 years since Alan Hansen uttered those infamous words. He was one of many critics after Manchester United released the likes of Paul Ince and Mark Hughes, making no significant moves in the market to replace them.
Instead, Sir Alex decided to use the 95/96 Season as a graduation ceremony for his class of 92. David Beckham, Paul Scholes, Nicky Butt, Gary and Phil Neville would play a key role in a double winning season for United. The media were quick to change their tune and praise Sir Alex, United and it's Academy for producing a team of "Wonderkids".
The virtual world of Football Management would soon offer bedroom managers around the globe the same difficult decision: Spend millions on established talent or rely on a mercurial 17-year old that costs next to nothing?
The wonderkid tag on Football Manager is something that all youth players should strive to achieve in the early days of their career. It's a statement of their legacy as a professional player, something that they can be proud of and tell their children and grandchildren about.
Nobody is going to care if in reality, at 25 years old the player they discovered buried deep in their youth squad, ended up as a bricklayer playing part-time for Tooting and Mitcham. They once carried Leyton Orient all the way to Champions League glory or subsidised a squad overhaul commanding a record-breaking transfer fee. Wonderkids almost always came up trumps when it mattered most, strikers and midfielders would score in Cup Finals or crucial six-pointers, the defenders and goalkeepers would make goal-line clearances and save 90th-minute penalties. Our memories will no doubt be littered with the names of these players that dug us out of the tightest spots at such a young age, but what happened to them in reality?
Over the coming weeks, I will be looking at the players tagged as wonderkids in chronological order. Starting with the first of Sports Interactives FM games in 2005, all the way up to the most recent edition. With the older versions of the game, I'll be giving you a rundown on a selection of my favourites, the ones I remember fondly, who delivered me League Titles, Promotions and European Glory. With the more recent editions (c.2014), I'll profile the players used, give a more in-depth assessment of their virtual careers and make a prediction as to if their wonderkid status will be justified in reality.
Through the writing of these articles, I'll embark on a journey of discovery and find out if they ever lived up to the moniker bestowed upon them in reality.
Beast Of The East
Rarely do you find Goalkeepers given the wonderkid tag, certainly are they hardly ever remembered as fondly as those that do the business at the other end. Igor Akinfeev, however, is an exception to the rule.
Igor made his first team club debut aged 16 for CSKA Moscow and despite his exploits with my Newcastle team in the Virtual world, in reality, Akinfeev has remained faithful to CSKA. Igor professional debut would rubber stamp his wonderkid status as he saved a penalty and kept a clean sheet in the 2-0 victory, he was awarded the number 1 shirt the following year aged just 17.
When FM 2005 was released, Akinfeev was 19 and had already won The Russian Premier League, Russian Cup and UEFA Cup as well as Russian Premier League Young Player of The Year Award. In 2005, UEFA's Pavle Gognidze praised Akinfeev for being a "cool-headed" goalkeeper in spite of his young age, commenting: "On top of confidence, Akinfeev can also boast cat-like reflexes and excellent aerial ability while he is quick off his line to deal with crosses and through balls. Handy with his kicks, what makes him so remarkable for his age is his positional sense – so well developed that the ball seems drawn towards him". Thirteen years later and Akinfeev has made nearly 550 club appearances winning 6 League Titles, Cups and Russian Super Cups, has won over 100 caps for the national team and has been named the captain of both.
Fair to say Akinfeev has lived up to the wonderkid status, at least in Russia, would the same have been said if his proposed move to Barcelona back in 2007 had gone ahead. We'll never know.
The Belgian Wall
Anderlecht in FM 2005 was well known to have a great set of youth players coming through. Often if you fired up a save where they managed to keep hold of some of these talents they'd prove to be that bogey team for many Champions League runs. Even as a dominant Real Madrid of the Galacticos era, you could find yourself embroiled in an un-nerving battle of wits against the Belgian division stalwarts.
There were always three wonderkids in the side that caused the most trouble for opponents and without being disrespectful to Jonathan Legear who would somehow always manage a mazy 45-yard run and spectacular finish in the 90th minute. My frustrations were always aimed at the pairing of Anthony Vanden Borre and Vincent Kompany, they always found a way to silence my attacking forces, whether it was Michael Owen or Ronaldinho, they'd be found in the collective pockets of the dynamic duo at the back.
The tag of wonderkid is thrown around rather casually in the FM world as the real-life scouts for the games database are often supporters of the clubs they're scouting, some live up to it and others don't. With Vanden Borre and Kompany, we have an example of both.
Vincent Kompany was already a well established first-team player before his 20th birthday and helped Anderlecht to the Belgian League title not long after he celebrated the end of his teenage years. He would move on to the Bundesliga that Summer with Hamburg and after an injury-blighted start to his career, he quickly established himself as one of the first names on the team sheet in his second season.
A dispute over his involvement in the 2008 Beijing Olympics would lead to Hamburg off-loading Kompany to Manchester City, famously just 3 days before a billionaire take over. Kompany has gone on to win Premier League titles, FA Cups, League Cups and reached Champions League semi-finals. For Kompany his wonderkid status was validated, perhaps with a little luck, who knows how his career would have turned out had he continued to play for a mid-table Bundesliga side or had Manchester City not been taken over and supplied with untold power in the transfer market to build arguably the most expensive squad in Premier League history.
Vanden Borre journey, however, couldn't have been more opposite if he'd tried. He too left Anderlecht not long after their 2006 League Title success, his destination would be Italy, Fiorentina to be exact. Now you would think a wonderkid defender would thrive in a division that is unanimously considered as the most defensive of Europes Big 5 Leagues. Unfortunately, it was not to be, he would make just two league appearances before being shipped off to Genoa just 6 months after arriving. AVB would play 31 league games in the 2008/09 Serie A Season for Genoa, however after yet another fall out with teammates and manager he would join Portsmouth on a season-long loan in the August of 2009.
Inconsistency and a lack of concentration would cost Vanden Borre a regular starting spot, though he did play a vital part in helping Pompey to a second FA Cup Semi Final in three years. He did not get his Wembley moment after being sent off for a deliberate handball in a bore draw with Blackburn the previous week, and much to his dismay, we will forever remember the moment too thanks to Soccer Saturday legend Chris Kamara. Kamara would have a hilarious exchange with Jeff Stelling, in which he completely missed the red card and thought Vanden Borre had just been subbed off. If you think this is one of those careers that turns around in its peak years, you'd be wrong. Vanden Borre would leave Genoa for Genk back in Belgium and after two years there would return to Anderlecht for a second spell. A loan move to Montpellier would precede his retirement aged just 29, albeit short-lived. He was tempted out of an early retirement by TP Mazembe of the Democratic Republic of Congo Premier League.
Retirement in hindsight was probably the better option, although Mazembe do currently top the league after 9 games. Vanden Borre then has not justified his Wonderkid status in reality and will forever remain a world beater in the virtual world and memories of those lucky enough to sign him. He wasn't the first to do so and neither will he be the last.
Billy The Kid
Billy Jones is one of many wonderkids that could be found playing, in fair to say, average teams, outside of the countries top division. Crewe Alexanders Billy Jones was one of those players. Jones could play anywhere on the right-hand side of the field, you could argue that he allowed Managers to comfortably play a wing-back system, a decade before it was fashionable to do so in reality. I would often deploy him as a right-winger, pacey and technically brilliant he would score as many as he would set up, often my star man in many games.
The reality for the man known as Billy The Kidd isn't underwhelming, but he would never reach the vast number of Cup Finals or amass the 90+ Senior England Caps he did in my virtual world. He would make his debut for Crewe aged just 16 and go on to make over 130 league appearances for Crewe, scoring 8 times. A majority of those appearances were in League One after Crewe's relegation from The Championship in 2005/06 Season, in which he finished as the clubs top scorer with 7 and named the clubs young player of the year.
A move to Preston would follow for an initial fee of £250k rising to near £800k through clauses. He would make 160 league appearances for the championship club and score 13 times, impressive when you consider a vast majority of his Preston career was played at right back. His next destination would see him progress further toward achieving his wonderkid potential with a move to Premier League team West Brom.
His first season fully established him as a talent within the division, again being deployed at right-back, Jones would be an anchor in a defence that would keep 6 clean sheets in 17 games. Jones would see out his contract at West Brom in favour of a move to Sunderland. Jones said at the time "I'm really happy to be here and I'm looking forward to getting back for pre-season and kicking on, I've played at the Stadium of Light a number of times so I know what great backing the club has. I knew I was signing for a massive club with everything in place to kick on up the league and carry on moving forward".
Oh dear, Jones has made 73 appearances for The Mackems and it looks set to include back-to-back relegations from the Premier League to League One and 31 years old it's unlikely Jones will ever make his way back to the top league.
So was his wonderkid tag achieved in reality, I would say yes to a point. As a teenage superstar that many expected a lot of, he delivered in many areas. Perhaps with a bit of luck or better advice, he may have ended up with a more fulfilling Premier League career.
Being a jack of all trades too would have put off potential suitors who wouldn't have known his best position. Having nearly 400 first team league appearances is nothing to be sniffed at especially at such a competitive level.
Samba Superstars
The Brazilian national team were not short on talent in 2005/06 season. Ronaldinho, Kaka, Dida, Ronaldo and the ever-present Roberto Carlos (albeit he was coming to the end of his career). You'd find these talents at the biggest teams across Europe at Barcelona, Real Madrid and AC Milan.
Little did anyone know that France was housing the future stars of the Sambas. Olympique Lyon was a dominant force in Ligue One circa 2005, in the midst of a streak of 7 consecutive title wins, and the driving force behind their success? Two Brazilian wonderkids by the name of Fred and Nilmar.
Either acquisition for your team in the virtual world would guarantee you 20 goals and more in the later seasons as they developed. I always opted for Nilmar, pacier of the two and suited my counter-attacking tactics. Often a long ball from one of my wing backs would seem a lost cause, only for Nilmar to turn it into a scything transition from defence to attack.
In my world, Nilmar would win Premier League Titles, FA Cups and Champions Leagues aplenty. Fred, however, would very often end up with a journeyman career. League Title and Cup wins to his name still, as Europes biggest clubs would trade large sums of money for the South American sniper.
Who had the better career in reality? Well, it was actually Nilmar who would end up having the journeyman career, and it was direct competition with Fred that would result in his move away from Lyon, a stark contrast to the pair being a dominant duo in the virtual world.
Stints at Corinthians, Villareal, Internacional (twice) and oddly a tour of the UAE with Al Rayyan, El Jaish in Qatar and Al-Nasr in Dubai. He would finish his international career with a respectable goals to game ratio of 9 in 24, but it's far from the multiple World Cup-winning career he could and maybe should have had.
Wonderkid status in the Nilmar case then was far from justified, perhaps through circumstance more than anything else, either way, we'll always be left wondering what could have been, had he been afforded the opportunity to settle and establish himself.
Fred, on the other hand, would remain at Lyon for 4 years, winning three league titles and scoring 34 times in 88 League Appearances.
He would transfer back to his homeland of Brazil in 2009 to Fluminense where he would stay for 7 years, scoring 91 times in 163 league appearances, winning a number of titles and cups. Fred's international career to would be a great success appearing 39 times and scoring 18, no mean feat in a national team pool not short of attacking talent, winning the 2007 Copa America and 2013 Confederations Cup.
Fred's wonderkid status then was fully justified, he scored a hatful wherever he landed and secured his team titles and cups they otherwise may not have won.
Hit and Miss
One thing I've learnt writing this article is that the wonderkid status in the game would never guarantee a stellar career in reality. Some of the players tagged with the status crumble under the incredible pressure of living up to the moniker, others thrive under it and fully justify that initial gut feeling from the scouts that first spotted them.
Hit and miss will be a familiar theme throughout this series I feel, for as many of the wonderkids we fondly remember, there are just as many who just didn't cut the mustard.
Join me next week as I discover the fates of the wonderkid class of 2006, follow me on Twitter @DarrenButler87 and @thehighertempo for more Football Manager content.