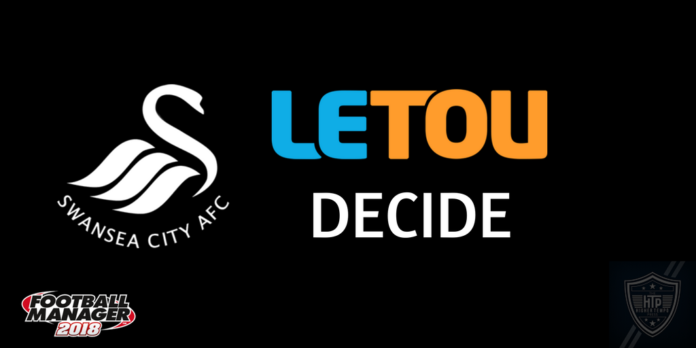 The press are buzzing about this weekend being André Ayew's return to the London Stadium as he was a West Ham United player prior to his transfer over to Swansea in January for £18.5 million. Personally I'm not too worried about André, not only does he seem to be fairly level-headed, he has his brother to back him up in the tunnel. It worked for Gary Neville, it can work for André.
I wonder if there will be a question about it during today's press conference?
Reporter: The game sees André Ayew's return to his former club. How do you see him coping with what is sure to be a memorable occasion?
That didn't take long, did it?
Me: Hopefully, they'll remember all André did for them during his time there and give him a generous welcome. He's one of West Ham's best strikers considering the shite they've had there. Benni McCarthy anyone?
Reporter: Several of your players have spoken about the positive atmosphere in the dressing-room here. Do you think that has been the key factor behind your current run of form?
Me: They're happy and enjoying their football. We're going bowling this evening, then to the cinema tomorrow morning.
Reporter: Swansea suffered defeat the last time they met West Ham. How will that affect the team mentality ahead of this game?
Me: It's something which adds a little bit more incentive to the match. The team has changed a lot since then, it's not a massive concern.
That's all the questions for today. Looking at the social media feed, I see that Mason Baldwin has been retweeted by Ruby Hughes (Swansea Supporter Spokesperson) saying that he wants revenge but it's going to be hard as Javier Hernandez is such a threat.
Moysey knows his onions. His response to a question about André was; "Yes it will be great to see André, he is a nice lad. I just hope he won't enjoy the game too much!"
If I didn't know better I would say that old Davey is being extra nice to the press after some…previous issues. And would you know it, I have an extra question from the Daily Mirror's Paul Horton.
Paul on the Blower: David Moyes is reportedly looking forward to going up against one of his former players in André Ayew. Do you have any thoughts on that?
Me: I think André is looking forward to it and hopefully we can take advantage en route to a match-winning performance.
I suppose I can't drop him now I've said that. Join me tomorrow for the match preview and then after that we head over to @TheHigherTempo on twitter for live coverage of West Ham United vs. Swansea City, kick off is at 3pm so team news will be out from quarter to.