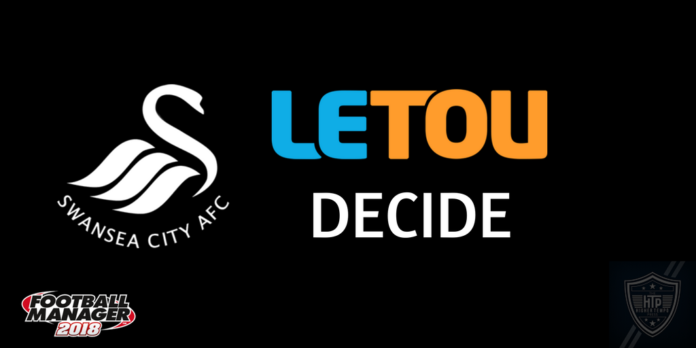 Last night we played our first March friendly on our Cyprus tour as we visited Apol. Limassol.
The formation chosen was a variation on the 5-3-2 we played once earlier in the season as an emergency measure during an injury crisis.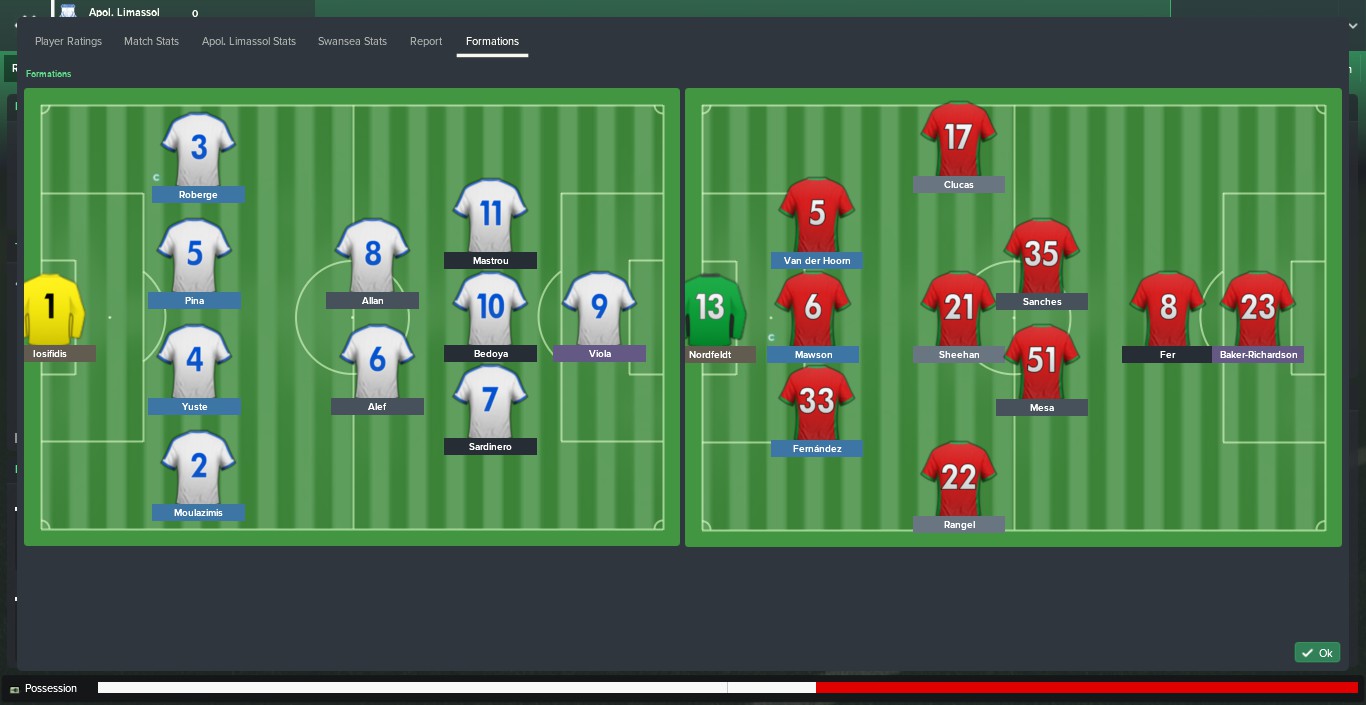 I have to give Apol credit, if it had been me welcoming Premier League Swansea City to their stadium for a friendly knowing our recent form, I'd have made it a dull affair, mostly trying to defend deep and in numbers, while allowing them to dominate possession and thus spending the game carefully trying to work the ball into the box in an act of sheer frustration.
With Apol happy to actually come out and play football, this was a far more interesting affair than I expected. Even in this friendly we gave up possession but worked hard to retrieve the ball and counter at pace. Young striker Courtney Baker-Richardson opened the scoring and in the second half we were credited with an Apol. Limassol own goal but it was very harsh on Ángel Rangel, who fired the ball in from wide and it was spilled by the goalkeeper.
It's especially unfair considering Ángel Rangel goals are as rare as hen's teeth. He has more seasons in a Swansea shirt than he does goals. Leroy Fer got the third and we enjoyed a degree of comfort throughout.
A worthwhile exercise, it's certainly prompted me to consider Baker-Richardson as an option for the first team and Roque Mesa played very well for the player of the match award. Perhaps resting Renato Sanches wouldn't be such a bad idea.
I'm hopping onto a plane for a quick jaunt back to Blighty to watch England play Colombia in a friendly and I hope to report tomorrow that Tammy Abraham made his debut.