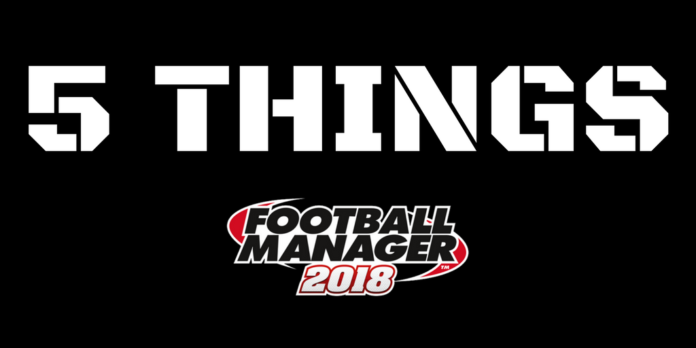 It's quite well known that squad building is one of my favourite aspects of our beloved game. How you do this is ultimately personal preference though, but one aspect is always consistent – assessing the current playing staff.
How can you do this though? Well, it's not too hard if you know what you're doing.
1. Statistics
You need to look at the right statistics for this to make sense, so I'll break this down even further. It becomes more complicated if you keep digging down, but I'll keep this sensible.
Average rating is the easiest stat to understand. How good is a player on average? It changes depending on their squad role, a key player will play more than a backup and so a backup might have a higher average rating. This means always keep in mind how many games they have played. 7.00 across 40 games is more impressive than 7.10 across 4, for instance.
For attacking players, you should know what you expect from them – here is a list of useful stats you can find for your players – and others in the league for comparisons;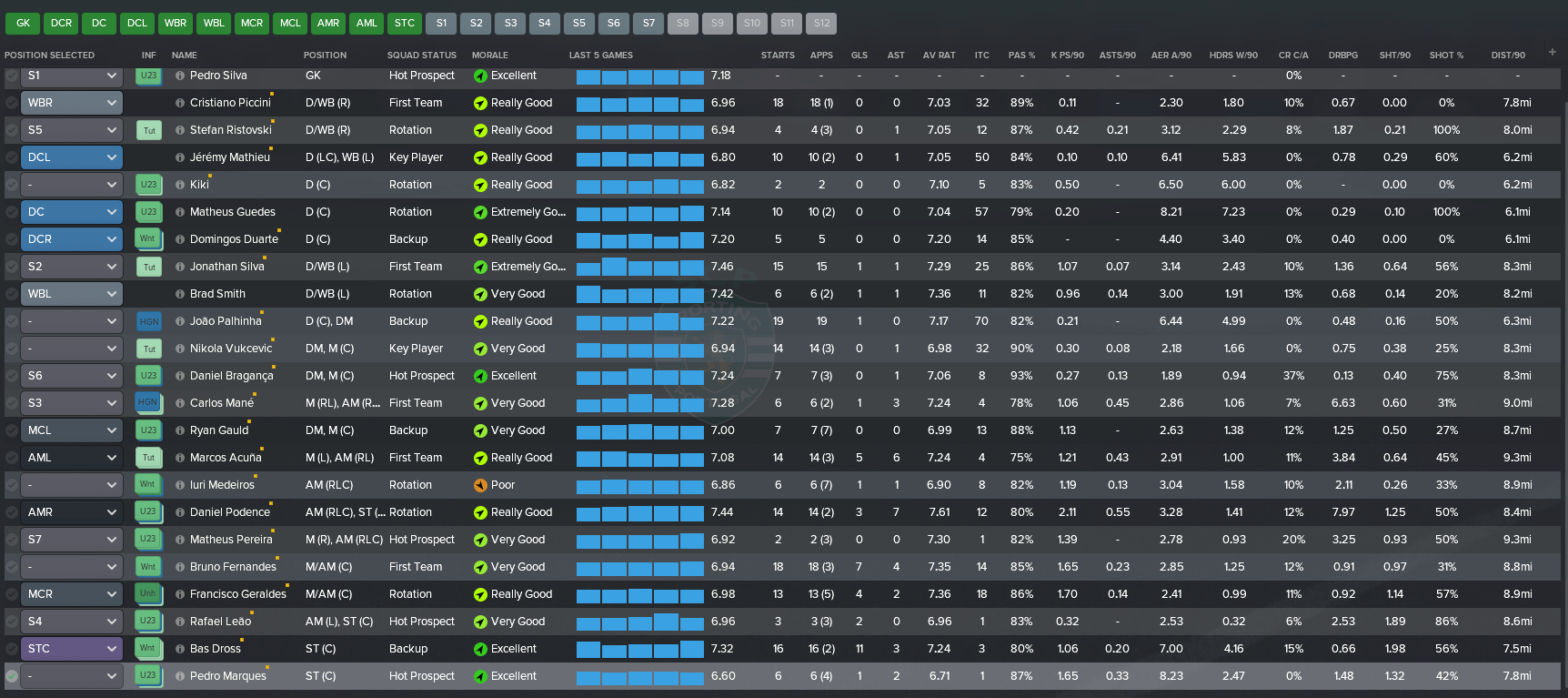 Key Passes
Pass Completion
Cross Completion
Shots on Target%
Goals
Assists
For players on your team, you can get key passes, goals, assists, and shots on target all per 90.
With defensive players, I will usually look at;
Headers
Aerial duels won
Pass Completion
Mistakes/ mistakes leading to goals
tackles
interceptions
and I will also look at the key and per 90 variants as well for a better overview of the players.
2. Age
I'm not ageist in real life, but when it comes to Football Manager I prefer a younger squad. If an older statesman of the game is blocking the path for the worlds next best talent I'll flog the old git and rejuvenate the side with youthful exuberance.
That last line isn't a joke either, sometimes a squad needs to be rejuvenated. The added thrill of having a youth player come through can boost your sides, and your, morale.
At the end of every season, I look into my youth squads and see if someone is ready to make the step up. Sometimes a player will have surprised you by their performances on loan, or by their past 12 months development.
Your survival from relegation, or your title push, could hinge on shifting the old and grey and pushing a youngster onto greater things. On the flip side to this, you might keep your club legend around. Getting rid of fan favourites might be too much for your delicate heart. When you're assessing your squad, take a fans perspective and realise that getting a club legend out of the club could be difficult for them.
There is nothing quite like a testimonial, after all.
3. Finances
Football clubs can get themselves into a bit of trouble if not well run, or even due to bad circumstances.
A couple of years ago I played as Sporting CP, where ticket prices where £1 and a season ticket went for as low as £5. We haemorrhaged money like nobodies business and I had to make upwards of £30M a season to keep the club afloat. When assessing the squad anyone with high wages or big value had to go. No matter how well they played, or how badly another performed, I had to sell for the good of the club.
You might look at contracts and decide that a player has bonuses way out of proportion, or the dreaded yearly wage rise. If these bonuses do not line up to your prefered style of contract, it could be time to renegotiate or ship them out.

4. Tactics
You might have a style in mind, or you might want to replicate a team. 90s Milan and o jogo bonito are fun to try, but sometimes you get bored of it. You may want to try a new style or even the same style in a different formation. When changing tactics though, you may find that you don't have the right kind of player. Young players have the Potential Ability to change position or role, but a more established player might not. This leaves you with a conundrum – try and force it, or sell the player?
Your financial situation, the attributes of the player or your sentimentality might swing it more than whether or not to sell a player when changing tactics.
5. Attributes
I think most football fans are romantics at heart, but sometimes you have to accept that Football Manager is a computer game. It is decided on "dice rolls", helped along by attributes. A player might be a cult hero for you, but upon promotion, there is a chance they just won't cut it. You might have to accept that actually, that hero of yours doesn't have the attributes to cut it at a higher level.
Think of it like this, Gary O'Neil got promoted in three successive seasons, and each time was let go. He was a great Championship mercurial hero for those he played for, but no one thought he could do it in the top flight.
There is always a better player out there, and you have to judge if it is worth it to get them in.