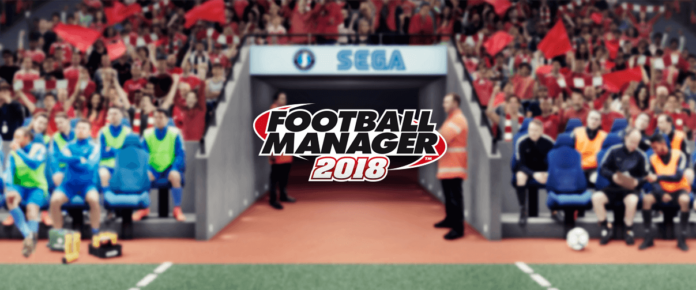 Bronze-Wig
Making a Mountain out of a Mole Hill: Title Contender
'Are you not entertained? Are you not entertained?!?' Maximus Crowe What-do-you-call-him threw his sword at the crowd in disgust. I paused the VHS tape and pointed to the freeze-framed scene. 'See that, my favourite part that.' The team nodded their heads, I'd made everyone, including all of my staff and the squad, come and watch the film on Boxing Day together. 'Great film this.' I waved my toy sword around before pretending to stab James Wilson.
Transfers:
In:
Sergi Palencia, RB: £5.5m
Palencia was one of my star players back in Barca B, he left on a free to Everton where he was struggling for game time. Have no fear Sergi, Daddy's here. Come to Papa.
Out:
Adolfo Ruiz: £4.5m
Total Net Spend: £1m.
With a team charging ahead in the league I didn't feel any need to spend much of my hard earned money. I'm fairly happy with the team. Ruiz, a player touted as the clubs best when I arrived, couldn't get a game and so I allowed him to leave.
Season
January:
Friendlies:
Jagiellonia, 6-2 – Caballero 11th, 72nd, Wilson 39th, 49th, Abdullahi, 47th, 50th
Magdeburg, 3-0 – Wilson 2nd, 36th, 45+1


So then, a successful winter break. Two games to see us tick over and rebuild any confidence we lost during our last game – the defeat against those bastards Hannover. Here's to hoping we can kick on from our excellent start to the season and try and do something incredible. Or implode, y'know, either is just as likely.
First Division:
Hamburg, 2-2 – Hahn o.g. 20th, Caballero 67th – Stefania 88th, Janjicic 89th
Bielefeld, 4-1 – Velazquez 6th, Boland 38th, Abdullahi 49th, 83rd – Niederlechner 90th
Points: 46
Bayern: 38

February:
Hoffenheim, 3-2 – Abdullahi 19th, 77th, Demirbay o.g. 37th – Vogt 12th, Zekhnini 62nd
Koln, 1-1 – Wilson 83rd – Paulinho 52nd
Hertha, 6-1 – Wilson 1st, 6th, 51st, Yoshida o.g. 41st, Abdullahi 61st, 85th – Ngankam 78th
Dortmund, 2-2 – Breitkreuz 79th, Abdullahi 90+3rd – Rabello o.g. 72nd, Ramirez 86th
Bayern, 0-2 – Lewandowski 49th, Coman 84th
For fuck sake, we had these same two fixtures back-to-back in the first half of the season and we managed to obtain all of the 6 points, this time around we managed only 1. Is this a sign of what is to come? Do I need to lube up my boots and prepare to kick it up some arse?
Points: 54
Bayern: 53
March:
BMG, 4-2 – Nyman 14th, 28th, Almsick 15th, Maffeo 45+2nd – Stindl 10th, 37th
Frankfurt, 4-0 – Berg 2nd, 71st, Nyman 16th, 46th
Leverkusen, 1-1 – Abdullahi 21st – Alario 2nd
Points: 61
Bayern: 60
Bayern are breathing down my neck and their breath stinks of sour ale and sugar puffs.

April:
Mainz, 3-2 – Abdullahi 29th, 45+3rd, Nyman 87th – Prib 2nd, Andersen 48th
Freiburg, 3-2 – Nyman 25th, Breitkreuz 43rd, Caballero 55th – Gacinovic 23rd, Andone 65th
Stuttgart, 2-0 – Caballero 66th, 90th
RBL, 1-2 – Caballero 45th – Romero 13th, Angustin 85th
Points: 70
Bayern: 70
Oh dear. This is it. We've fucked it. Our one chance to win the title and the lads have bottled it. There's only two games to go and you'd be surprised if we walked away as champions.

May:
Gelsenkirchen, 1-0 – Caballero 57th
Bremen, 0-0
Points: 74
Bayern: 73
It's the last day of the season. Somehow we find ourselves one point ahead of Bayern. A win secures our first league title since the 60's, a draw could mean Bayern sneak it at the last moment if they beat their opposition. To say I was nervous is an understatement. I had to send one of the youth players to Primark to stock up on some new undies for me.
Hannover, 3-0 – Rabello 6th, Marczuk 9th, Abdullahi 13th
The final whistle blew. 'We won?' I turned around to my bench. 'We won the league?' My staff and players were charging at me in slow-motion. We had done it, I thought, somehow, by some miracle we had won a league title. Holy shit.
Points: 77
Bayern: 74
It turns out even a draw would have secured it but thankfully the lads were braver than me.
Our second half form was good but much less consistent than before the winter break. Of the 17 games we played, we won ten, drew five and lost two. In most leagues this might have been inconsequential but with Bayern breathing down my neck any slip up cranked up the pressure. I couldn't remember the last time I was this nervous playing Football Manager, my arse was blowing like a trumpet. My lads, the little minnow from Braunschweig were facing off against our closet rival to take home the title. Thankfully we twatted them, and to make our victory even more sweeter, Bayern also lost. With 77 points we'd won the league. We'd won the fucking league!
Player of the Season:
James Wilson – he was brought in on a free and has been an absolute revelation. In 22 games he scored 14 goals and assisted 15 times. It would have been an even more impressive season had it not been for a broken ankle which sidelined him for 3 months. I love you buddy.
Key Players:
Marius Muller, GK: He played 30 games and averaged 7.19 for the season. A safe pair of hands.
Rabello, CB: Our left-sided CB averaged 7.14 for the season, a strong debut season.
Velazquez, CB: Our Uruguayan averaged 7.24 and was a strong contender for PotS. In truth, I think he may become a superstar, if we can keep hold of him.
Pablo Maffeo, RB: He was solid on his first season on loan but he was a revelation this season, averaging 7.32 per game, 4 tackles a game and a great outlet on the wing, with two goals and 4 assists.
Mirko Boland, CM: Our midfield general averaged 7.40 p/g, with 2 goals and 8 assists but the overall stats don't delve into his contribution, his all around influence. At 33 though, it's possibly his last as a starter.
Patson Daka, ST: 9 appearances, 5 goals and 4 assists. Unfortunately the 21y/o suffered a horrific ACL injury and missed 7 months of the season. I'm confident he'll have a big impact next year though.
Christoffer Nyman, ST: 34 games, 25 goals and 17 assists and averaged 7.61 for the season. He'll probably feel hard done by not to win PotS. He's a leader of men and still only 27.
Suleiman Abdullahi, ST: 26 games, 18 goals and 11 assists. He struggled to break into the team for the first few months, as Nyman, Daka and Wilson tore up the league. But once injuries derailed Daka and Wilson, Abdullahi was quick to remind us why he was so important last season.
Ruben Caballero, ST: 9 starts, 9 substitute appearances yet he still managed to score 10 goals and 2 assists. At 18 he will be a star for us for many years. Not bad for £700k.
Future:
Next season will be interesting. Obviously my main concern initially will be keeping hold of my star players, who, you'd imagine, will be in high demand now. Secondly it will be to try and stay in the European spots. We did a Leicester this year and used the lack of fixtures to propel us forwards while allowing the extra rest to our advantage. It's because of this that I think another title challenge will be unrealistic, as we will be playing a lot more games next season. However, I would quite like to get out of the group stages of Champions League.
Much to the fans delight, after a year of planning and searching for a new site, the club have announced we will be building a new stadium. It's going to take two years, and will seat 34,000, which is a 12,000 increase on our current home, which happens to be owned by the city. After our successful season we have financed the new stadium outright at the cost of £50million, this has been deducted from the £95million in our bank. It means staying in the top end of the table will be even more imperative next season. It also means my transfer budget isn't as large as it could have been and is set at £18 million.
A successful year, a historic season. I'm over the moon but I'm more excited at our future.
So until then, Auf Wiedersehen.