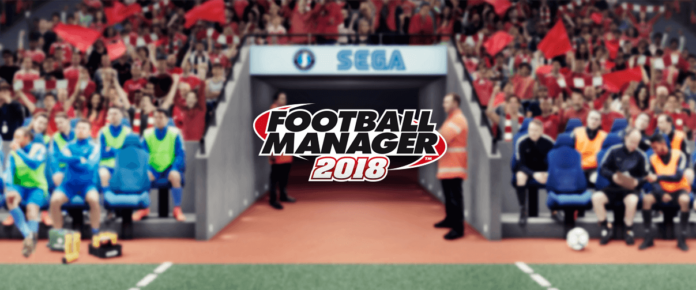 Spanish Inquisition
Barcelona B: Part 3
'Hi Marc, take a seat.' Marc Cardona sits down opposite me. 'I've asked you to come here because I need to discuss your recent performances.'
'Right,' he said, bemused. 'No problem boss.'
'I need you to improve your form if you want to stay in the first team.'
'Eh? My form? There's nothing wrong with my form boss. If anything I'm playing well–'
I picked up a piece of paper and slide it across for him to read. 'This is an analysis of your past three games. Can you read them out for me please?'
'6.36, 6.50 and 6.45. I disagree boss–'
'Marc, Marc, Marc, you've been playing fucking shite mate. Buck up your ideas or I'll drop you.'
March:
'C'mon over here, Mujica.' Mujica walked tentatively towards me. 'Whenever you're playing against a big defender and you're struggling to get past him just give him the ol' juke and turn.'
'What d'you mean boss?'
'Here, like this.' I positioned Mujica to stand behind me, turned my back as if to demonstrate playing against him. I backed into him with my arse, deliberately stood on his toes, gave him an elbow to the ribs then turned and ran past him with the ball. 'See? Piece of piss.'
Numancia, 0-1 – A loss to pick up where we left off. One of those games really. Frustratingly equal, with a scummy goal to make the difference. A tell-tale sign of how close it was is the Man of the Match was Palencia, my left-back, despite us losing.
Lorca, 2-0 – Bosquets broke the duct on the 40th minute with his usual exuberance, followed swiftly by Saranedas just after the second half recommenced.
Albacete, 1-3 – Three wins out of the last four means we've entered this in good form but it became swiftly apparent the footballing Gods were against us. Everything seemed to go wrong. Albacete had a man sent off with a straight red early on but despite this, and my assumption we would smash the bastards, it was Albacete who turned the screw. Just to piss all over my cereal, Palencia saw red in the last ten after receiving a second yellow, meaning he will serve a one-game match ban.
S. Gijon, 0-2 – The less I say about this game the better. We were shite. Not human shite, but a hybrid of horse and cow shite, rolled up in a layer of dog shite, ate by a pig and then shat out as pig shite.
Suddenly our three wins and one loss in four games had turned into three losses and one win. Not good enough, not at all good enough. I made it clear to the players afterwards too. Felip had to pull me off of the centre-back Tarin who sniggered in the background.


April:
'Hey guys, a win here will mean we've secured safety and a comfortable position.'
The players shared looks. I expected excitement, I expected agreement. I got bafflement.
'What do you mean boss? Why are you pressuring us?'
'No–No, I'm saying we're obviously doing well and a win here will underline a wonderful seas–'
'My anxiety!' Cardona shrieked. Alena fanned his face, breathing heavily, Palencia dived through the door and noisily started vomiting in a toilet.
'No, guys, guys?!? You've completely taken this the wrong way!'
I received an email from the powers that be, informing me young Abel Ruiz was now available for selection. He is, is he? I stroked my chin. Ruiz is one of those few elusive players the club tickled my balls with upon my arrival. Look at him, they said, look how attractive his attributes are, look how much talent he has. Only for them to steal him away at the very last moment on the eve of the seasons opening game. I can only imagine it was to provide backup for the senior squad but no explanation was ever given to me. Annoyingly he was left to train with us, but along with Sergi Gomez, was made unavailable for all matches, which was both frustrating and irritating. Until suddenly he wasn't. Finally he was mine.
Zaragoza, 1-1 – With his first start Ruiz scored our only goal of the game. It was a tidy goal too, turning a defender before slotting it in the bottom corner. Maybe I had finally found a striker who suited the formation. I practically purred with delight. Oh, we also ended a two-game losing streak too. Well in Abel mate.
Huesca, 3-1 – Ruiz again. Followed by a Mujica brace. Mujica is another young talent who has shown signs of encouragement when he's played. Interesting. Cardona is in my bad books at the moment and the others aren't consistent enough. Maybe I need to utilise the young pairing more?
Granada, 3-2 – Same day, same scorers. One more for Ruiz and another brace for Mujica. The scoreline flatters Granada as the result was never in doubt and we smashed them from pillar to post.
Leonesa, 1-1 – Remember how I slagged Cardona for being in my bad books? Well, I'm still spitting in his food but he snatched us a draw in the dying moments and gave me a chance to breathe after a tense game. We're now on a four-game undefeated run. Long may it continue.
Almeria, 0-1 – Or not. Shit game, shit result and very annoying.


May:
'What was that?'
'They've made Cardona and Basquet unavailable boss.'
'What? Why?'
'Injuries to the first team.'
'Fuck sake,' I threw my cinnamon latte down in disgust. 'Fuck, fucking sake. Fuckity fuck.'
Tenerife, 2-1 – Ruiz and Alena both scored early to give us a fairly comfortable afternoon. It's important to keep up our form, we're entering the homestretch now and still within touching distance of the chasing pack. Four more games to go. Four cup finals.
Sevilla B, 2-2 – *Sigh* Every time I get a little excited about our prospects we drop points…
Reus, 2-2 – Cardona scored his 15th of the season and his second in two consecutive games. Annoyingly it is also our second consecutive draw, meaning we've dropped four important points while unfortunately our competition has picked up wins. It means we've been bumped down the table.
Tarragona, 2-0 – That's better. A massive, massive win. Mujica scored yet another brace, meaning he's scored ten goals for the season. Not bad considering he's only started ten games…

June:
'How would you describe your first season in charge of Barcelona B?'
'Tough, frustrating, handwork. And that's just you bunch of bastards.'
'Have you got any big plans for next season?'
'Yeah, massive,' I smiled demurely.
'And does it involve Barca B?'
'Wait and see, my ugly friend, wait and see.'
An email hit my inbox. A win in our final game of the season would mean we jump into sixth and make the play-offs. With all of the extra rules for the B-teams I wasn't sure if we could actually qualify for the play-offs mind. 'Felip, can we get promoted?' Felip shrugged. I guess if we win we'll find out.
Luga, 1-1 – Ah. There was so much pressure before the game. Questions from journalists, fans and pundits. It all got too much for the team and we ended the season on a disappointing note. It also means we dropped down the table to 9th. It goes to prove how well we've performed that we finish for our summer break feeling disappointed after what was a magnificent season. Bare in mind we were predicted to be relegated.
Final position: 9th
Final Point Tally: 64 points
Stand out players:
Sergi Palencia: My right-back who can also play as left-back. Arguably our best outfield player. Everton snapped him up on a free due to the boardrooms ineptitude at the end of the season (I'll get to this shortly).
Oriol Busquets: The defensive anchor in midfield. Despite being only 17 at the start of the season, he played like a player with ten years more of experience. He scored three goals and every one of them nearly ripped a hole in the net. What a stallion.
Carlos Alena: 6 goals and 6 assists doesn't do him justice. He was the heartbeat, the driving force and an absolute belter of a player. Annoyingly he did miss two pens though, so…
Marc Cardona: I write this with gritted teeth, but he was top goalscorer and therefore must receive credit. Twat.
Player of the Season:
Adrian Ortola. It may surprise people this, picking a goalkeeper despite some strong performances from some of the strikers and midfielders but in all honesty he was a revelation, quietly going about his work, making some incredible saves and keeping us in a lot of games against much better sides.
It was a good season for us. No one gave us much of a chance, no one rated us but we gave it a good go, right up until the end. I'm proud of the lads. Real proud. But I can't help but feel frustrated too. There was clearly a lot of talent in the team but mostly in certain positions. I had four goalkeepers to choose from at the start and our midfield was overburden with choices. Yet there was barely any depth in defence and upfront, so without having any transfer budget to work with I could only sign free-agents or loans. So there was a real sense of the club handcuffing me from the off rather than assisting my ambition. One or two decent additions could have propelled us right to the top. Ah well.
Now, the boardroom issue. When I joined the club, in their short-sightedness they offered me a one-year deal, which, honestly, suited me. However, as the season progressed and it became blatantly obvious the team was playing above expectation, the boardroom stayed quiet. Nada. Naturally as the season drew to a close I began to think about my future.
Should I stay and see what another season would produce? Or should I seek pastures new? During this period of time I was still yet to hear anything and so it wasn't long before I felt unwanted, unloved and unappreciated. A potent mix for bitterness.
Finally, in May I received information about how the club wished to enter contract talks with me. A two year deal, with the same sort of salary. By this point I wasn't especially feeling hospitable. One might say I felt rather pissed off. So instead I turned them down and resigned the day after our final game of the season.
The problem wasn't so much the lack of contract talks, it was everything else. I was sick of playing second-fiddle to the first team. I was sick of having no control over any staff members, any financial decisions or anything of importance really. I now felt ready to put myself in a position where I took total control of a club, something which scared me at first. But not anymore. Yes, it was time to move on.
Have I made the right decision? Will anyone else give me a chance? Or am I utterly fucked?
Find out next time.
Adios Amigos.