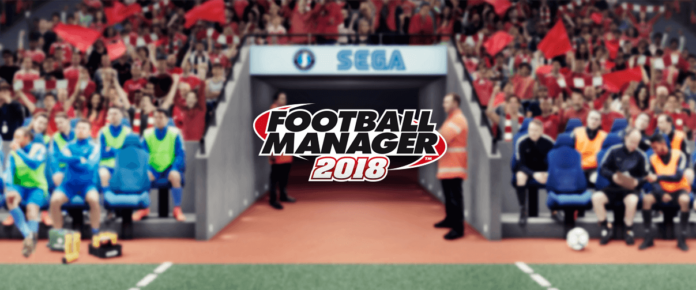 Last time on the Inept International Manager we left Louis Henrik taking a notepad, a pen, a pot of tea and a bag of mint imperials into a dark room. He has since emerged with a scrawled squad list in hand. He hands it off to the Australian FFA secretary, who checks it over and raises her eyebrows. The list will need approving by Dave Gallop and Steven Lowy but for now, it's the squad list for the upcoming World Cup qualifying play-off against Azerbaijan. These are the players about to receive the call to represent their national team…
Goalkeepers
All three are curiously European based and there is already some uproar at the selection of Danijel Nizic over Levante's Danny Vukovic.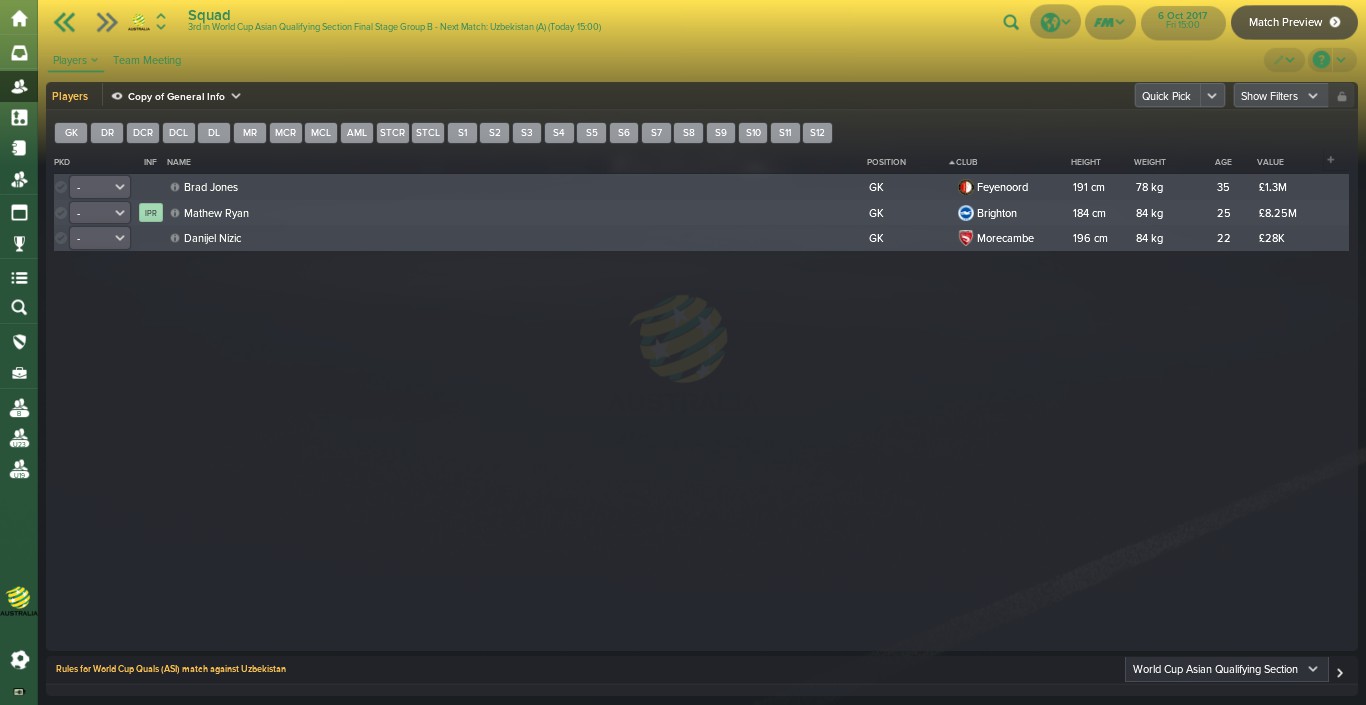 Defenders
Again, the majority are European based… there may be a theme developing here in Louis Henrik's first Australia squad. Rhys Williams may play for A-League side Melbourne Victory but he had an extensive career in England with the likes of Middlesbrough, Burnley and Charlton Athletic. Luke Wilkshire also spent time in the UK with Middlesbrough and Bristol City before appearing in Holland and Russia.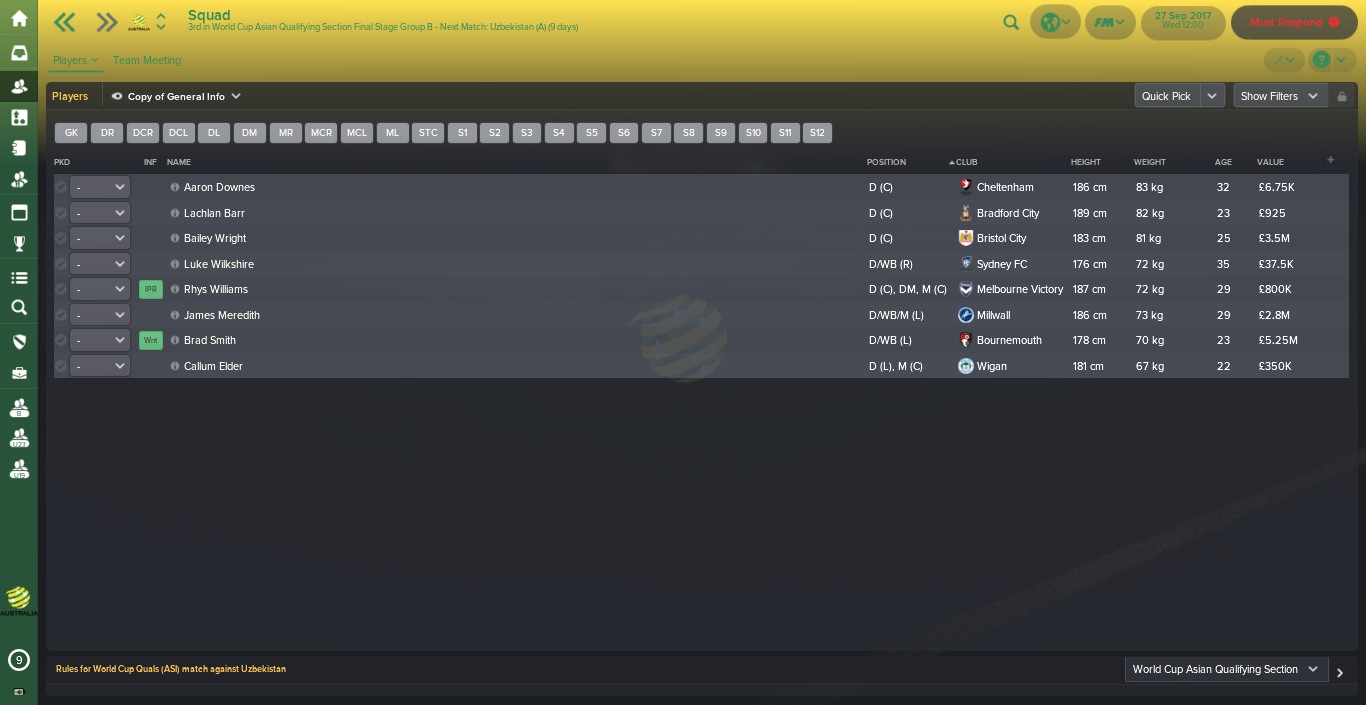 Midfielders
More familiar names to European fans with Mile Jedinak, Jackson Irvine and Tom Rogic notable names. From Germany Robbie Kruse and Mathew Leckie run the wings and Chris Ikonomodis is contracted to Lazio in Serie A. James Troisi represents Melbourne Victory but spent time in the North East at Newcastle United.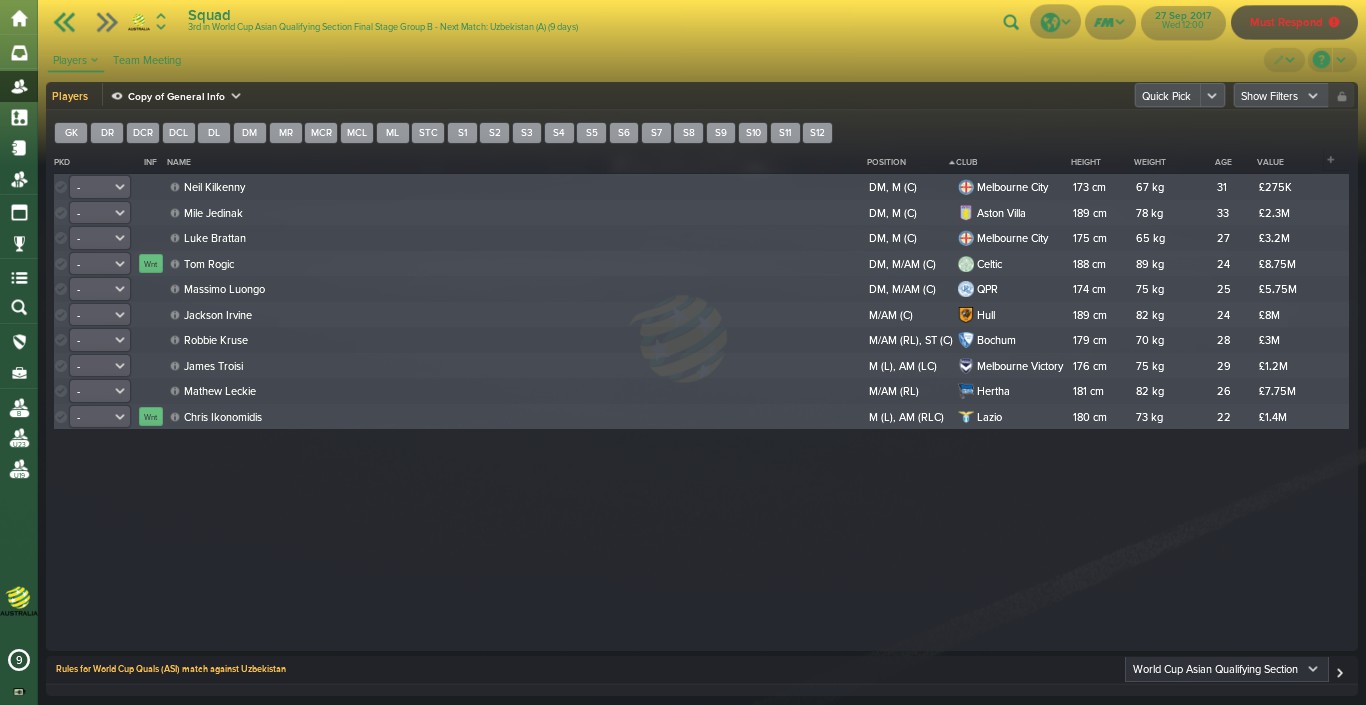 Strikers
Hmm. It appears as though our protagonist may have run out of names. Tim Cahill and Scott McDonald have a combined age of 71, although they do have 128 caps in their respective careers. McDonald is with Dundee United these days but did play for Celtic and Millwall. Cahill of course starred with distinction for Millwall and Everton before enjoying a resurgence later in his career with first the New York Red Bulls then Melbourne City.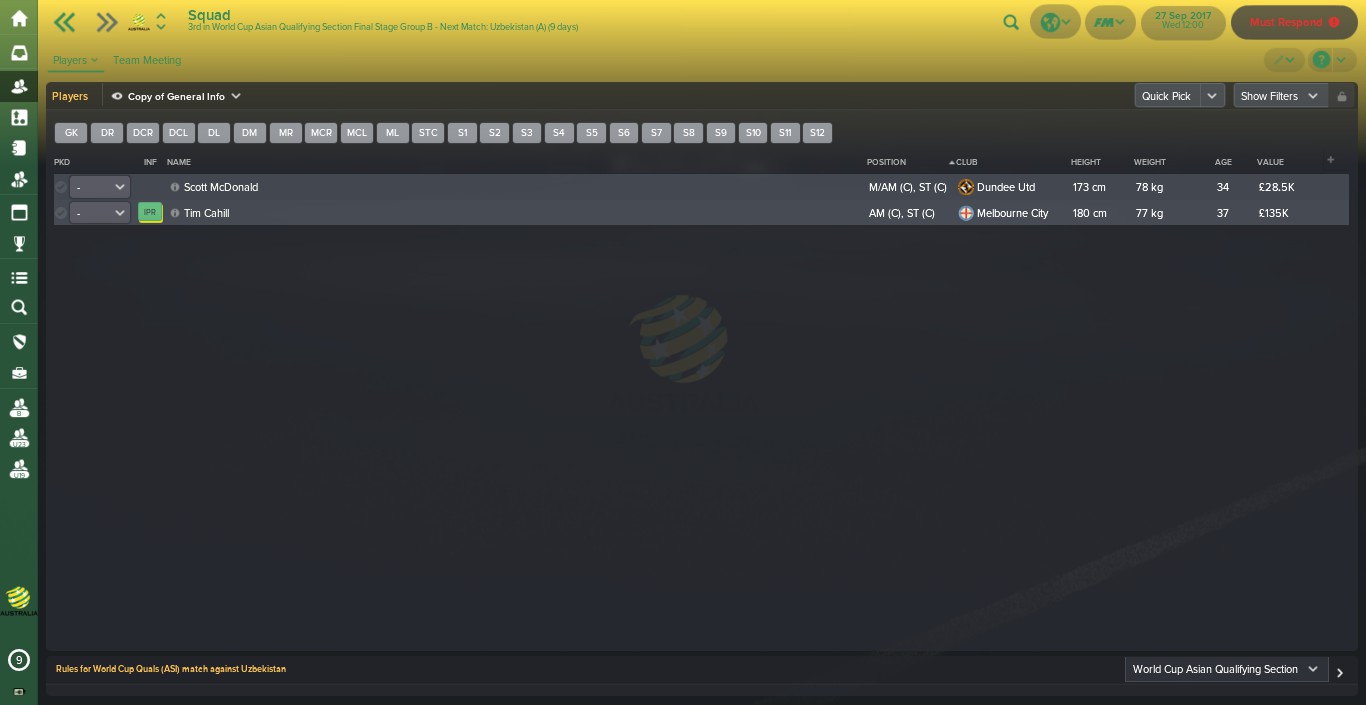 The media reaction to this squad for the two qualifiers are… mixed… at best. The fans are quick to declare Matt McKay's international career to be dead and buried after being left out. Luckily preparations are affected by two injuries. One to Luke Wilkshire and the other to Scott McDonald, meaning that Henrik has the opportunity to name a replacement. Shunning the defence and realising that he is missing a striker or two, Luzern's target man Tomi Juric has been called up along with Millwall youngster Kristian Brymora, who was considering a switch to Poland.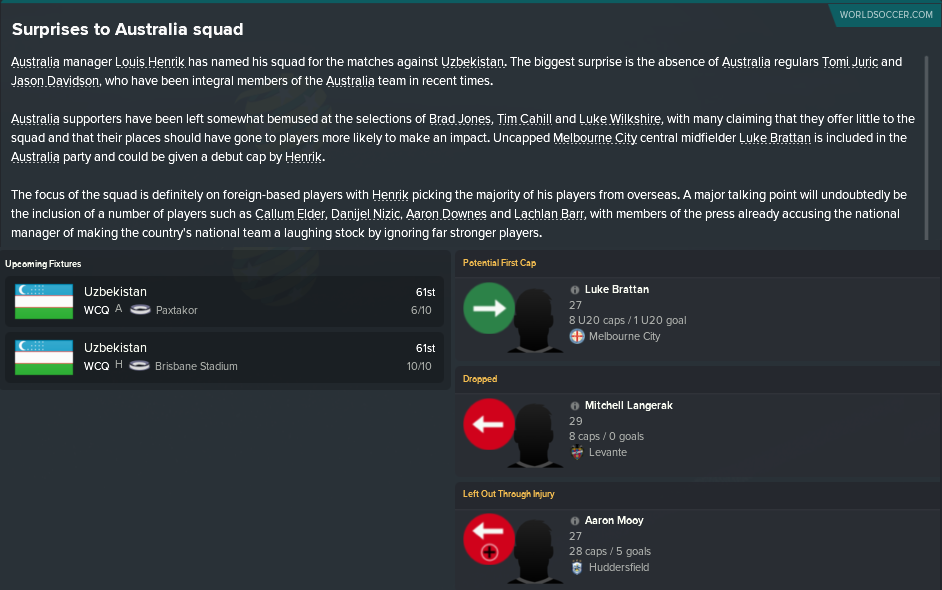 With that done, things seem settled in Henrik's world. Every day he looks over the Uzbekistan scouting report and every day he makes a new note about where to hit them. Basically, width is required.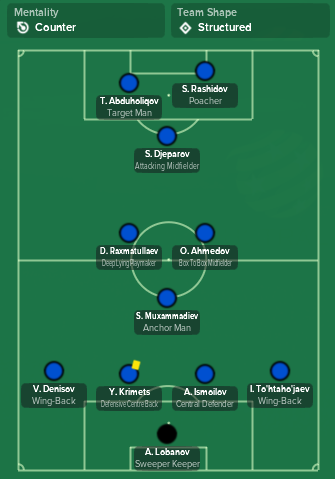 There's the small matter of the press conference to deal with but there are only four journalists in the room. That's perhaps indicative of how poorly Louis Henrik's leadership is perceived.
Martin Martin, Australian Football Chronicle: How disappointed are you at hearing the news of Kristian Brymora's decision to switch from representing Australia to Poland at international level?
Henrik: It's his career and he's free to do as he pleases. He's still in my squad so I don't know how that works to be honest.
Matej Peric, ESPNFC.com: Doesn't your radical approach to squad selection leave you open to criticism if the new players you've selected don't perform?
Henrik: I know it may look a little extreme, but I am pleased with this squad. I picked players I know and trust. Bradford, Cheltenham and Morecambe are exotic locations to some here.
Olexandr Kalitvintsev, Goal.com: What would you say to the suggestions that selecting a squad predominantly featuring players based outside Australia could be detrimental to the domestic game?
Henrik: If anything, the success of these players should strengthen domestic football. I'm not sure exactly how but I'm sure it will.
Ben Houston, Australian Football Express: Won't the other players miss Trent Sainsbury and his international experience?
Henrik: No, there is plenty of experience elsewhere in the squad. Trent, who?
Olexandr Kalitvintsev, Goal.com: You have gone for a rather inexperienced selection with your latest Australia squad. Are you sure that they will be able to do the job required of them?
Henrik: I wouldn't have picked them unless I was sure they were good enough. Good enough and I've heard of them. Just those two things.
Come back to us next week to find out what tactics Louis Henrik favours and we have the two World Cup playoff matches. This episode has been a rather tiring one for him, he needs a nap, the poor soul. Bless.