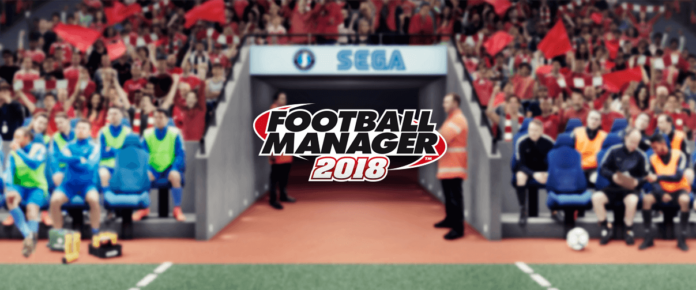 Bronze-Wig
Making a Mountain out of a Mole Hill
'Hi Mum, I've got a new job.'
'Thank goodness. Thank the Blessed Lord Jesus and his eternally weeping eyes and all loving heart. You've finally given up that ridiculous notion of being a football manager–'
'Erm no, Mum, no, I've actually moved to a new club.'
'Oh lovely, who is it? Who is the lucky club?'
'Braunschweig.'
'Bronze-wig? Is that some local youth team?'
Braunschweig, Germany. A club founded in 1895 with a rollercoaster history. The clubs single greatest achievement is winning the First Division all the way back in 1967, ever since then its been a game of yo-yo, travelling back and forth through the divisions, and dropping as low as the 3rd Division as recently as 2011. Clearly a club with a mixed history, clearly a club with low expectations… step up me.
Former manager Torsten Lieberknecht had been at the club since 2008, and oversaw a massive overhaul during his management. Eventually, over time, he managed to bring the club out of the 3rd Division and into the First Division, a massive achievement, humongous, fair play to the man. So, after ten years at the club, and for reasons unbeknown to me, having achieved promotion into one of the worlds biggest and best leagues, Lieberknecht quit. He literally achieved his and the clubs dream and thought, 'Fuck it. That's me that, I'm off'. The biggest conundrum is Liebby (as he will now be known) took up the position of manager at Augsburg. Augsburg, a club which, as he and Braunschweig achieved the financial parachute payments of reaching the Premier League in Germany, Augsburg came crashing out and tumbled back down into the Second Division. What a strange individual. Nay, what a mad twat.


Dun, dun, dun.
'Breaking news, newly promoted Braunschweig have appointed a new and relatively unknown manager…'
Funny ol' world really. After turning Barca B into the surprise package of the Spanish Second Division my ability and credentials are once again being questioned by the German press. And, lets be honest here, rightfully so. Jesus wept.
'He's out of his depth.' 'We've got no chance of surviving now.' 'What was his name again?'
I wont lie, social media was buzzing and I couldn't blame them. I was just as surprised as the next guy. So how did it happen? How has a no mark took over a club in the German First Division?
After refusing to sign a new contract at Barcelona I was fairly set on remaining in Spain. I'd finally acclimatised to the heat and their weird finger food and it seemed the easiest and safest career path. I was even happy to drop down to the Spanish Segunda Division (third tier) if needed. Except there was nothing. Seriously. Not a single manager had been sacked, not a single job was available. Not one. It would be only a matter of time, I told myself, I'll just have to be patient and wait for the right opportunity. In the mean time I kept an eye on the job centre where I noticed Braunschweig topping the list. I applied, with a knowing smirk not really expecting to hear anything back. What chance did I have at a top division club with my one year of experience and my 1 and a 1/2 star reputation? I was as shocked as anyone when they agreed to interview me. It was even more surprising when I was swiftly offered the job.
Hindsight is a wonderful thing. I'm pretty sure no one else put themselves forward for the job, there was literally no speculation about anyone else being interested, and it had just turned July of what is Braunschweig's most important summer in recent history. Clearly the club wanted someone, anyone, through the door and I happened to knock at the right time. How fortuitous. For me anyway, I mean the club is probably fucked with zero chance of survival but it will look great on my CV.
As you can see from the title, 'Making a mountain out of a molehill', my intention is to make a small minnow into a top team. That's my aim at Bronze-wig. Let's be honest, it's a massive task and my managerial ability is questionable at best.
July:
'This is the weight room where the players spend an hour or two with the fitness coaches a few times a week,' Marc Arnold the clubs Director of Football opened the door, let me look inside, before closing it again. 'And this is the players toilets,' he opened another door. A player was sat on the toilet with his shorts around his ankles, 'Uh ohhhh,' the player jumped in surprise, an indiscreet plop sounded before the door was slammed closed.
After a swift meeting with the club management I'd been set the one and only task of keeping the club up at all cost. That was the only expectation. Survive. I was handed a £5 million transfer kitty with a £350k wage budget. Not bad for a newly promoted club. A massive amount for me, who had up to that point never spent a single penny on a player before. As I've only just arrived my scouting network isn't worth a tosser, so I will target loans mostly. I don't believe in buying names to sell shirts – sorry Directors – I want players to suit my system and guys who will improve the team. Frankly, I don't know who those players are at the moment so instead of taking risks I'll play it safe and loan top talents.
As last seasons main tactic worked so well for me I'll proceed with it again, for those with a sieve for a memory it is: 4-1-2-1-2. In which case, after a glance at our squad, a couple of additions to strengthen midfield is necessary.
The welcome from the squad was interesting. And by interesting I mean poor. Not one of them was impressed by me or my reputation. I told myself it is only cold indifference until I proved myself but in reality a slight slip-up could leave me in a lot of trouble as I don't think the team would do much to support me if it all goes sideways. Wankers. A couple of nipple twists and bear-hugs will warm me to them in no time at all, I'm sure.
Transfers:
Christian Fruchtl – GK – Loan – At 18 he's a superstar in the making. I've signed him as backup but with a view of giving him a bit of game time as he's at a similar level to our first choice keeper Dux who frankly looks a bit shit. He comes in on a two-year loan.
Paulo Valente – CB – £625 – Pounds. £625 pounds. Not thousands. Pounds. A 16 Portuguese lad with 5* potential, an absolute steal.
Pablo Maffeo – RB – Loan – Potentially first choice player as we are thin on the ground in that position.
Pietro Berutto – L/RB – Free – Backup, my scouts reckon he has potential to become a good player, they must know something because Italian teams have me up the wall in their attempts to get him on loan. He's 19, even if he doesn't reach the heights of his projected potential he'll be a decent squad addition.
Marko Grujic – CM – Loan – A potential superstar, brought in for rotation.
Rodrigo Bentancur – CM – Loan – A potential God amongst men, I couldn't believe it when they agreed to let us loan him without any monthly fees and only a small % of his wages. I expect him to become a first choice option.
Patson Daka – ST – £1.4m – A bit annoying this one. My DoF signed him and he arrived during my first day in office. But at 19, with an attributes of 15 for finishing, heading, decisions and acceleration, he has massive potential. Thanks Marc.
Marc signed a few other players, all about as good as a broken toilet, so I've taken him off signing players duty from this point onwards. This is my show shitface.
Kuki – ST – Loan – Backup option, his contract runs out next summer so maybe I'll do the ground work with a view to signing him permanently.
Fixtures:
Stade Lavallois MFC, 0-0 – First game in charge, never heard of the opposition and they'd never heard of us probably either.
SO Cholet, 3-3 – a bit of a difference compared to the first bore draw. Bentancur, Daka and Abdullahi opened the scoring books for us. I found Abdullahi in our 2nd team. His physicals and mental attributes impressed me, with good strength, pace and teamwork and work ethic. His finishing is only 12, but I think Technical attributes are the least important of a players makeup. His record for the B team is 42 games and 22 goals with 19 assists. At 21 he's worth a try in the team, definitely. Plus he's a 6"1, 13 and a half stone, so I'm terrified to tell him no.

August:
'Right lads, I want you to look around this room, look at your fellow teammates, look at them dead in the eye. They're your friends, your peers, your brothers. This is a huge task I have set for you all, one I want to see you all working hard and with plenty of fighting spirit. Are you ready?' Everyone nodded. 'Ok.' I took a deep breath, looking at each and every one of the players. 'Ready, set…Go!' Everyone grabbed one of the handful of frankfurter hotdog's and stuffed it in their mouth.
Luciaan Vos, 5-1 – That's more like it. Abdullahi scored a brace, Nyman, our most experienced striker, also scored a brace and Grujic rounded off the proceedings.
Magdeburg, 4-0 – Steve Breitkreuz, the clubs new captain, opened up his accounts on the 4th minute, Kuki scored his first and Nyman yet again recorded a brace.
Rio Ave, 1-0 – Our final friendly of the summer and we rounded it off with another win. Kuki scored the only goal of the game. We finished the summer buildup undefeated in five games, hopefully it's a sign of whats to come.
Wurzburger FV, 8-0 – What an emphatic win. Eight-fucking-nil. Granted the opposition is about four divisions below us, but it means we stroll into the second round of the German Cup. Breitkreuz scored 1st, Abdullahi managed an incredible four goals, Bentancur grabbed a brace and Daka rounded it off. If this game is anything to go by I think we have a real chance of exceeding expectations. Never mind avoiding relegation, we're going to win the league!

September:
'That's strange, isn't it?'
'Hmm?' Marc Arnold turned to see what I was pointing at.
'Those windows over there, look. Funny how different countries have different cultures isn't it? You'd never see houses with red lights in them back home unless it's Christmas time.'
'They are, erm, prostitutes.'
'Oh, right. That does explain the semi-clad women, actually.'
RBL, 0-6 – Or not. D'you know the old adage, 'Crawl before you can walk'? Well, I think I skipped walking and went straight to olympic sprinting. Shite. After such a confidence building summer, we got absolutely fucking thrashed. Werner grabbed four, and Batshuayi – the £7.5m summer signing – grabbed two. A different level these lot. They're predicted to be up there competing for the title this season but still, fucking ouch.
Frankfurt, 4-3 – After a massive disappointment in the first game we picked ourselves up, dusted ourselves off and had surely one of the most exciting games we'll see this season? We went 2-0 up with goals from Grujic and Daka only for Frankfurt to strike twice in extra-time of the first half, literally 45+1 and then 45+2 minutes. A good half-time bollocking stoked the boys into action once again. Bentancur and Abdullahi both scored to put us 4-2, a late goal from Leckie put the shits up us, but thankfully we saw it out to pick up our first 3 points of the season.
Hoffenheim, 1-3 – Ah. Another loss. We took the lead with another Bentancur goal but it was all downhill from there. Disappointing but away games will be tough for us this season.
Hamburg, 1-0 – A game which looked destined to end 0-0, until Bentancur, our sensational loanee found the net in the 87th minute. Fuck me, the palpitations are back, and its only fucking September.
Bielefeld, 2-3 – A bit like a game of yo-yo this, we lose, we win, we lose, we win. Unfortunately this week it was our turn to lose again, but goals from Nyman and Abdullahi meant it was a tight affair.

Player of the Episode:
Rodrigo Bentancur.
He's managed 5 competitive goals, two in the German Cup, three in the league and is proving to be an important match winner for us, something we will need this season. We will need players to step up and become heroes if we are to stay up.
As of this moment we are 15th, with 6 points from 15, not great, but a decent building block for the rest of the season. The good news is we aren't struggling to score. The bad news is we can't defend for shit. We'll have to work on that. I'm already looking ahead to the January window, assigning my scouts to scope out potential defenders, preferably for the left-back position.
Until then, Auf Wiedersehen.