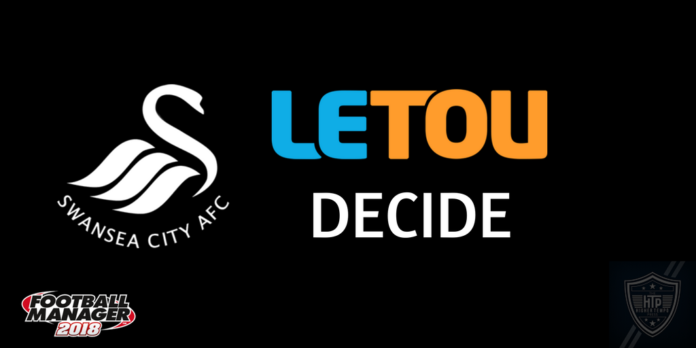 Thank you to those who tuned onto the @TheHigherTempo press twitter feed, if you did, you'll have seen Swansea City almost capitulate and throw away a healthy three-goal advantage to end the game 4 – 3.
We'd done brilliantly to get two goals ahead, then Preston scored, but we added two more. The fourth with just seconds on the clock after half-time was such a high that I couldn't have envisaged what was to come.
What's most frustrating is that I did everything a good manager should have done when you're three goals to the good. I tightened up in midfield, providing cover in Ki Sung-Yeung and bringing off our first-choice midfield in Renato Sanches and Tom Carroll.
I can't blame reserve goalkeeper Kristoffer Nordfeldt for any of the Preston goals, bar Barkhuizen's second in the 89th minute when his positioning was poor to get chipped from the edge of the box. It was like we stopped playing despite no change in mentality from myself and Preston certainly didn't.

We are counting the cost of injuries. Jordan Ayew came off after being the victim of a heavy challenge and will be out for 6 – 8 days with a bruised thigh. Mike van der Hoorn suffered a tight groin, which might only put him out for up to 2 days but the Newcastle game is on Tuesday night. They join long-term absentee Wayne Routledge and Rangel in the medical bay with Wilfried Bony still 5 days away from returning to full fitness.
There are positives, staying in the cup being chief among them of course, but in addition to that 19-year-old local right-back Aaron Lewis made his debut and the fans are delighted to see a young prospect make his first appearance. He was born in Swansea, hence the connection with our supporters.
Elsewhere in the FA Cup Fourth Round, there's mainly good news. Everton must go to a replay with Middlesbrough, as do Crystal Palace with Aston Villa and worryingly for Sean Dyche, Burnley with Portsmouth. Premier League West Ham and Brighton are out, as are Mourinho's Manchester United (lost to Arsenal 2 – 0 at the Emirates) and Liverpool (lost 3 – 1 to Chelsea at Anfield).
That leaves a maximum of nine other Premier League teams still left in this season's FA Cup, which including us is half the field. I'm feeling quite good about our chances. Tune in tonight to the Higher Tempo Press twitter account as the draw will receive live coverage. Fingers crossed for a home draw against opposition from the Championship or below!