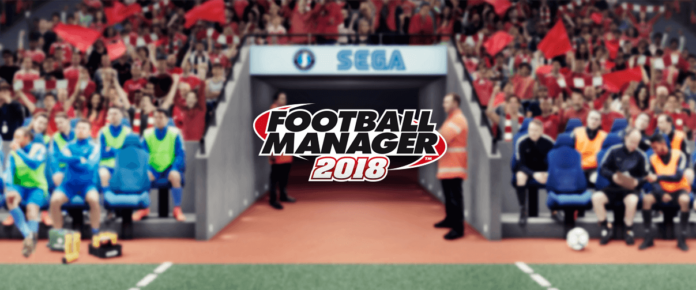 Good morrow dear friends, welcome to my city. Yes, I've claimed Atlanta as my own. I'm the king here and the king speaks for us all when he says we're f*cking fantastic again this season and deserve our plaudits.
The MLS Supporter's Shield was retained with five matches to go and we barely broke a sweat. There was a slight hiccup earlier in the year but we fought valiantly- particularly after the departures of Yamil Asad, Hector Villalba and Brad Guzan. We haven't missed them at all, as my recruitment has been spot on (more on that later).
As you can see, we also secured the US Cup with a victory over Teno (I have no idea who they are either) in the final. That means we've qualified for the NACL in 2020, or at least I think that's how it works out. Honestly, this league can be so damn confusing. All I do know is we'll be there next season after our glories last year.
Records have tumbled yet again- we're enjoying our longest ever unbeaten run, Josef Martinez is our record appearance holder, and has recently signed a new deal. It really does feel like our revolution of North American football has begun. Soon I'll have soccer stripped from the dictionary and set to the fiery pits of hell.
If my memory serves correctly, we now have a two-legged conference semi-final, then the conference final and then the overall final in the MLS. Given our dominance this season, anything less than retaining our crown is a disappointment- and the board want this success too, although as I said I don't think my position will be under threat at anytime soon.
Moving onto my mid-season recruits, the additions of Steven Lucimi, a replacement for Asad, and Karl Toko Ekambi have been sensational. I've worked hard to ensure my scouts are the best they possibly can be and it's paying off. Just look at the stats of Lucimi- not bad for two newbies to the league! Ekambi, by the way, scored a hat-trick in the US Cup final.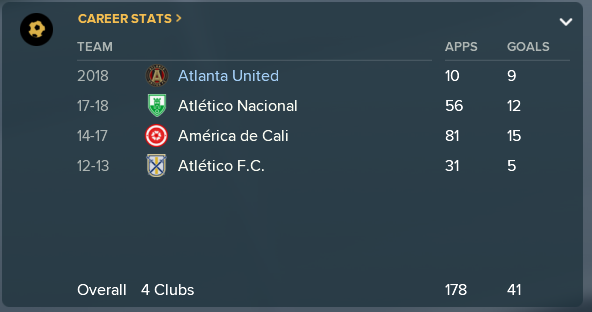 The close season will be a test though as our goalkeeping options could do with improving, as draft selection Robin Tsosie isn't quite up to standard yet, and our central midfielders, Kevin Kratz and Carlos Camona being the first-choice pairing, are ageing. Chris Goslin, a talented youngster, could fill the void but they're our only three natural central midfielders- so it's clear where I'll focus at the end of the campaign. I'm hoping I can land someone in the draft or in a trade, we shall see.
Quite impressively, we were by far and away the best side in the MLS this season and the advantage we have at the end of the regular season proves that. I'm a long way from my end goals but the NACL campaign next season will give me a chance to see how I compare to the other top sides on the continent.
Clubs around the world continue to approach me in regards to available jobs and I must have now turned down at least 50. There's been plenty from Europe, one from Africa, two from China, three from Australia and several from South America. I'm clearly doing something right.
I'm hoping that next year the MLS will be more competitive so I don't get bored. It's always fun to completely tear things up but the fact that I can start a game and then go make a cup of tea or something without any sort of negative impact. Hopefully, the NACL and stuff will make things a tad more exciting next season.
Anyway, onto the play-offs. I'll be back to give you a game by game assessment of our performances there.